'Shameless': Is Debbie the New Fiona Gallagher in Season 10?
Showtime's highest-rated show, Shameless, just dropped season 9 on Netflix this week. If you have finished binge-watching, by now you know that Fiona (Emmy Rossum) has officially left the Gallagher household, leaving her sister Debbie (Emma Kenney) in charge.
If you are nervous about how that's going to go down, read below to see how Debbie is calling the shots with the clan, giving Frank (William H. Macy) the good old Fiona-cold-stare and living up to the Gallagher name. 
Debbie is managing the gang like an all-new Fiona 2.0
When Shameless began back in 2011, we watched Fiona dole out paper bag lunches to her family every morning. The season 10 trailer begins in much the same way, except Debbie is handing out $100 ATM cards instead.
Fans on Instagram are calling Debbie, "Fiona 2.0" and we can see where they get this idea. She is stepping up in the very same way that her eldest sister has for the family's entire life. She even yells, "Rise and shine Gallaghers! Wake up!"
Another fan expressed, "I feel like Debbie's going to own season 10, be very responsible and mature and I can't wait to see it!" From the looks of the trailer, she is very authoritative and ready for any dissent among the ranks, much like Fiona.
Debbie puts Frank right in his place just like Fiona would have
As Debbie is handing out the ATM cards, she immediately is met with defiance from her father, Frank. The alcoholic father of six insists that "I really should get more on mine." Of course Frank wants more money to binge-drink and get into crazy antics with.
The new matriarch of the house gives him that blatant cold stare that we had become so accustomed to from Fiona and says, "If you want to take over as head of the household, please do so. It's a sh*t job."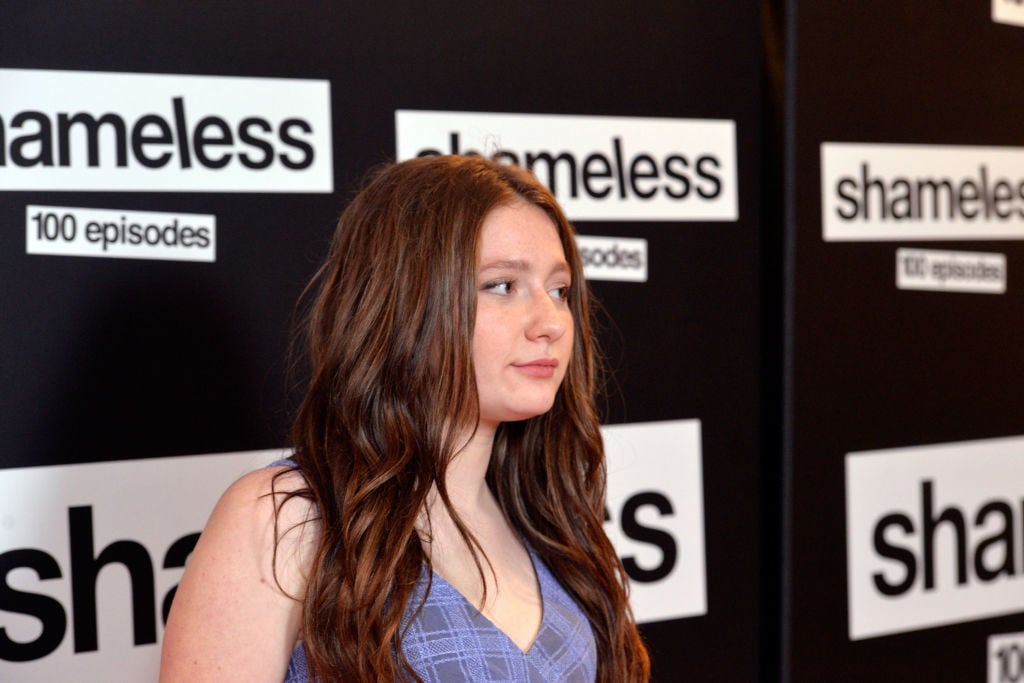 We all know Frank will never step up to take care of his children — that fact is just part of the dysfunction that keeps us coming back for more every week.
We thought we would really miss Fiona, but it looks like, "This is going to be Debbie's season"," as another fan on Instagram put it. We have to agree with the fans on this one. It looks like Debbie is even managing Frank well so far.
Debbie might have her own side-hustle going on
Debbie wouldn't be a true Gallagher family member if she wasn't up to something. We spy an expansive amount of brand new clothing and shoes in the Shameless Season 10 trailer as well as a very pleased Debbie looking around at all of it. 
The executive producer of the show, John Wells discussed the fortune Fiona left to Debbie with TV Line, emphasizing that it was "For Debbie for the whole family. She knows that Debbie's going to have to step up."
It sounds like Wells may trust Debbie even more than the fans, or he just didn't want to give away too much. We have seen the dubious predicaments Debbie gets herself into and we can't wait to see more now that she is the one in charge. 
Shameless Season 10, along with the new matriarch of the Gallagher household will premiere on Showtime November 3, 2019.