'Shameless' Season 10: 3 Characters Fans Would Love to See Make a Comeback
No one will ever be able to replace Emmy Rossum as Fiona Gallagher on Shameless, but as the show powers on without her character, fans have their own ideas on who they'd love to see in the future. Teaser trailers have revealed that one wish has been granted in the form of Gallavich's return, but during the past 10 seasons, there's been no shortage of colorful characters who have orbited the Gallagher clan.
Some have been forces of good, others gave Frank a run for his money in shadiness and debauchery, and there were some who brought tenderness, wildness, or stability into the fold. The core cast will be back, but the Shameless-loving folk on Twitter, Reddit, and Instagram are trying to speak certain reappearances into existence. Check these out.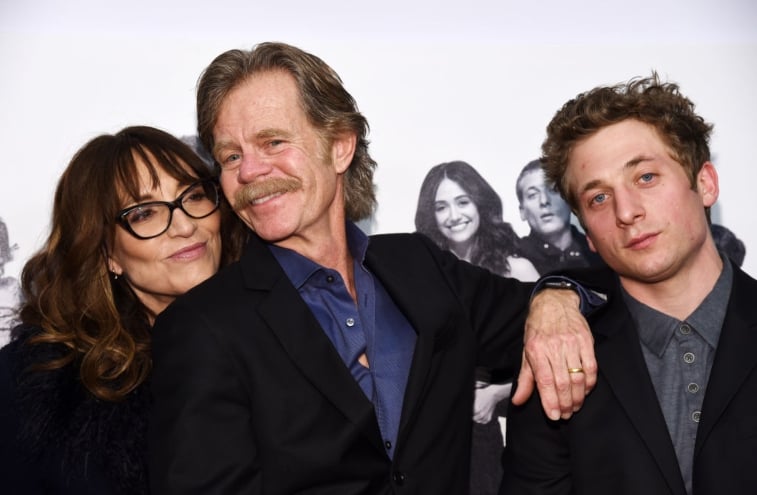 Sheila (Jackson)
Sheila, played by Joan Cusack, started out as the kind, kooky, agoraphobic neighbor with a Pandora's box of fetishes, but throughout the seasons, she learned to speak up for herself. A nurturer by nature, she found herself in odd or unhealthy relationships with Eddie, Jody, Frank, and Roger.
She became one of the most likeable characters in the series—despite her hilarious obsession with dirty shoes—especially when she put Sammi in her place.
Poor Sheila just wanted someone to love and someone to love her in return, but Karen left with baby Hiram and Frank kept taking advantage of her. When her house burned down, that was it. Tired of Frank, Sammi, and everything else, she drove off into the night in her RV.
Cusack departed the show in 2015, but according to a 2017 article in Utah's Daily Herald, she made a small comment about the possibility of returning once her son was finished with school.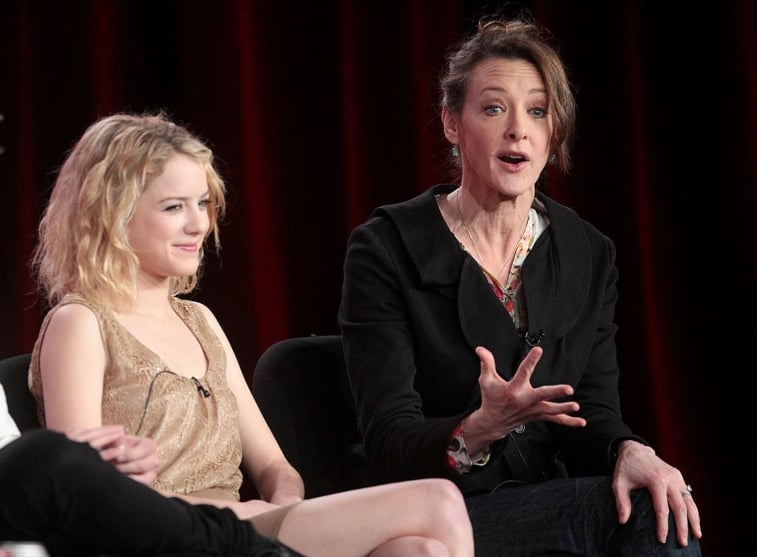 Karen
Sheila's daughter Karen left the South Side with her baby, Hiram, and her husband, Jody, who moved them to Arizona for a new start. The brain damage she suffered after being hit by Mandy was too much for Lip to bear (out of guilt) and Jody's decision to help her get better in a new environment was noble.
But that doesn't mean that mother and daughter won't move back to Chicago at some point in the future. If you watch the show, then you know they could suddenly show up—without Jody—for new adventures.
Laura Wiggins, the actress who played Karen, has a series of projects wrapping up this year, so perhaps a Shameless opportunity might open up.
Mandy
One of the saddest storylines in Shameless was that of Mandy Milkovich. Mickey's sister was a great friend to Ian and someone who always pushed Lip to be better so he could make something of himself. Her unreciprocated love for Lip led her to make some bad choices, but she eventually left the South Side.
Her turn as a high-paid escort brought her back into town and around the Gallaghers when she needed help with a dead body, but she retreated once again.
We're not sure how Mandy's been holding up since, but if the writers brought her back now that Lip's a father, things could get interesting. With Fiona gone, Lip could use a woman around him who will have his back and make sure he stays he on point.
There are probably other characters on your "miss list," but don't count on seeing people like Jimmy/Steve, Tony, or Sammi show up anytime soon—at least not for now. Shameless season 10 premieres on Showtime on Nov. 3 at 9 p.m. EST.