'Shameless' Season 10: Will the Gallavich Love Story of Ian and Mickey Survive Prison?
When Ian Gallagher and Mickey Milkovich were reunited in prison on season 9 of Showtime's Shameless, fans rejoiced. Then, Cameron Monaghan and Noel Fisher announced they would both be returning to explore their "Shakesperean" relationship further in season 10 — cue the fireworks.
The only question now is whether or not the duo will make it out of prison together just as happy as they were to see each other in Shameless Season 9. Let's take a look at what Monaghan and Fisher have to say about the relationship ups and downs they will face in season 10.
Monaghan was excited to explore Ian and Mickey's relationship under more stable conditions
Showrunner, John Wells had to do a fair amount of coercing to bring Monaghan back to Shameless for season 10, but the one thing that sealed the deal was the opportunity for the star to re-visit the relationship between his character, Ian and now cellmate, Mickey.
Monaghan told EW, "There's still a lot of story to tell. We've never really had these characters just together in a somewhat stable environment for very long, so that's been fun to explore."
The duo has remained in prison for the six months between the season 9 finale and the season 10 premiere, so the story will pick up with how things are going for the couple now.
Living together in a small confined space sounds like it will make for a very Shameless romance. Monaghan explains, "Like any romantic relationship, you need a healthy level of distance and separation, and that's something not afforded to them. They're in a challenging place and trying to work through their issues. Now, the way that people work through their issues on Shameless tends to be pretty volatile. I won't exactly say how they work on solving them, but I will say it involves shivs and stabbings."
It sounds like Monaghan is excited for fans to watch the romance play out in season 10, but he doesn't give any hints as to whether the couple is going to last.
Fisher lets on that the Gallavich relationship is not all sunshine and rainbows
Although Mickey and Ian's relationship has been quite the rollercoaster since it began in the very first season of Shameless, the couple has made great progress.
Over the years, Mickey slowly let his tough-guy act down and finally came out in public on season 4 to everyone at the local bar, the Alibi. In season 5, Mickey tells Ian he loves him and accompanies him to the hospital where Ian is admitted to seek help for his mental illness.
When the couple is reunited mid-way through season 9, viewers at home are captivated by the return of Mickey, and the odd way the two find each other — in prison. If you thought it would be a perfect fit for their relationship — to see them as cellmates in prison — then you might have forgotten the way they used to beat each other up until they were both bloody and then make love.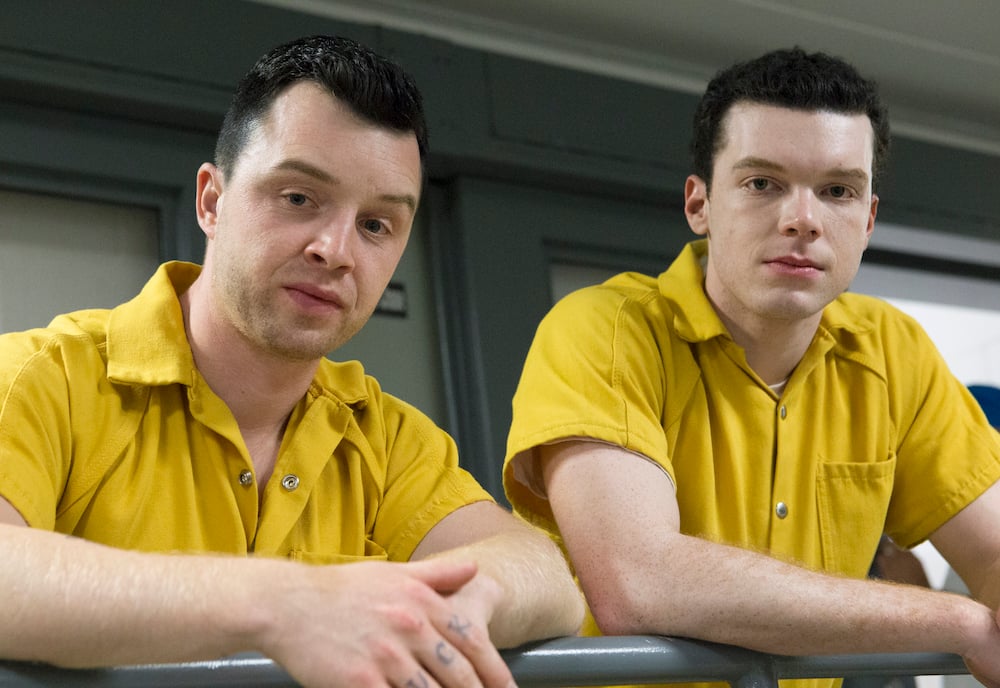 "It turns out that living in cramped quarters without much break from one another is not necessarily all that conducive to a healthy relationship," Fisher explained to EW. He continued, "It's basically living together in the worst studio apartment you can possibly imagine."
They have the most real and honest relationship depicted on television, even if it is very volatile. It sounds like Fisher indicates that this season will be no different, which is exactly what all of the Gallavich fans were secretly hoping for.
We look forward to the latest relationship saga between our two favorite characters in the upcoming season of Shameless, which will premiere on Showtime on November 3, 2019.