'Shameless': Should Kevin and Veronica Star in Their Own Spin-Off?
In Summer 2020, the 11th and final season of Shameless will air on Showtime. However, fans aren't ready to completely say goodbye to the series yet and are calling for a spin-off featuring the Gallagher's next-door neighbors, Kevin Ball (Steve Howey) and Veronica Fisher (Shanola Hampton).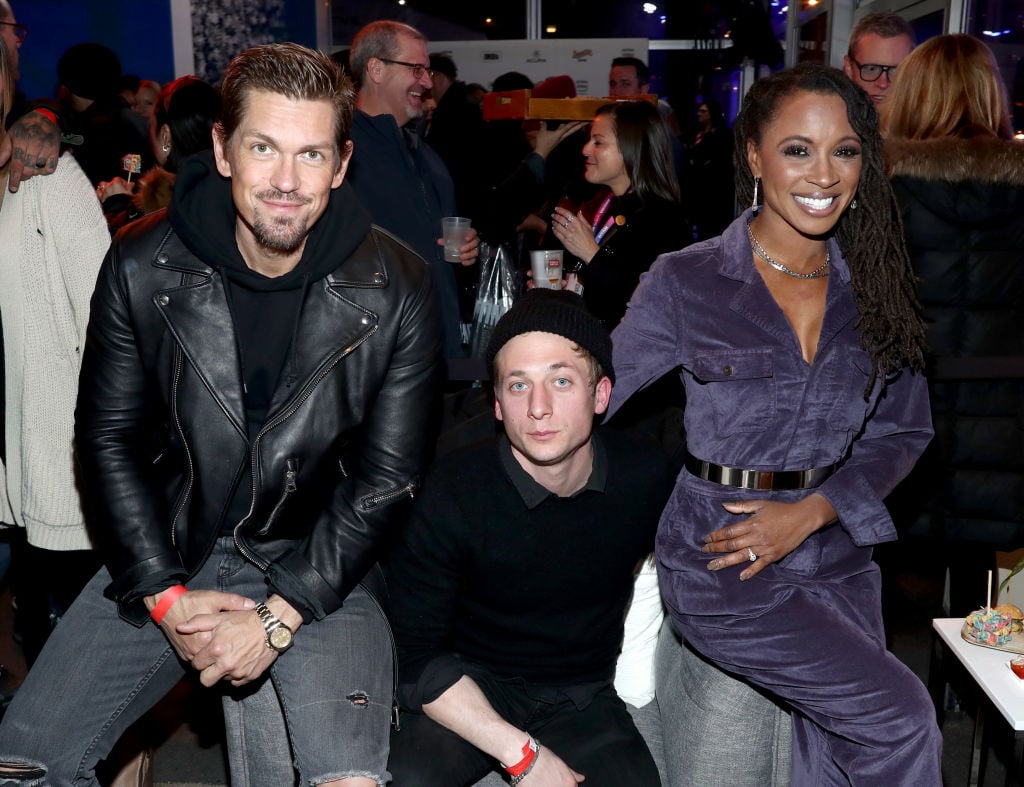 Kevin Ball and Veronica Fisher on 'Shameless'
The couple, also known as Kev and V for short, live next door to the Gallaghers. They were introduced in the first season when Frank overheard Kev telling a flirty girl he was married so he would leave her alone.
Kev and V were live-in boyfriend and girlfriend at the time, so V's mother got very excited with the news, causing Kev to worry and get incredibly drunk. After realizing how much he and V did care for each other, he drunkenly proposed.
At the engagement party the Gallaghers threw for them, Kev admitted to V's best friend, Fiona Gallagher, that he was already married. During the second season, Kev ran a successful side business with Lip Gallagher selling drugs, alcohol, and candy out of an ice cream truck.
However, he became a foster parent to a daughter named Ethel and then realized he wanted to start a family with V. In the next season, his wife Sheryl appeared with their alleged son, Kyle.
Once everyone agreed to have dinner, Sheryl admitted Kyle was actually her sister's child, causing V to fight her and force her to sign the divorce papers. The couple continued to try to have a child but then gave Kev's sperm to V's mother, Carol, after they realized V could not have a baby.
Carol and V both got pregnant in Season 4, and the previous owner of the local bar, The Alibi, passed away and left it to Kev in his will. Kev agreed to run the bar and sought help from Mickey Milkovich's baby mama, Svetlana when he began having money problems.
Svetlana helped turn the bar around, and Kev became the proud father of V's twin girls while Carol decided to raise Kev's son, Dominick, by herself. After going through a break-up, the couple reconciled.
V then married Svetlana to keep her in the country, and the three developed a "throuple" relationship in Season 8. After Svetlana tricked them into signing the Alibi over to her, they put her in jail, and Kev met his biological family for the first time.
The couple has since continued to work full time at the bar while raising their girls and looking for other ways to make money.
Fans want Kevin and Veronica to star in their own spin-off
Since appearing in the first season, K and V are now fully fleshed out characters that can stand on their own. Even though they intermingle with the Gallaghers, which has become less often as the show progressed, they have storylines completely independent from the dysfunctional family.
Shameless fans on Reddit are interested in a spin-off featuring the couple, possibly one that takes place entirely in their bar and depicts the daily challenges of being small business owners while raising twin girls on the South Side.
Similar to Cheers or It's Always Sunny in Philadelphia, the show could go deeper into the stories of bar regulars including Kermit and Tommy. Additionally, Frank Gallagher could always make a guest appearance.
Some fans have theorized that Frank will die in the final season, and Kev and V will close the Alibi to pursue Kev's new personal trainer venture. Even if that happens, they are both still exciting characters and would be able to carry a spin-off that revolves around their life as opposed to the Gallaghers.