'Shameless' Showrunner John Wells Says He'll 'Certainly Ask' Emmy Rossum to Return for Season 11
'Shameless' showrunner John Wells said he would 'certainly ask' Emmy Rossum to return as Fiona Gallagher for the Season 11, the ending to the series.
In August 2018, Emmy Rossum announced she would leave Shameless after nine seasons. While the oldest Gallagher did not make an appearance in Season 10, many fans have held out hope she would come back at some point.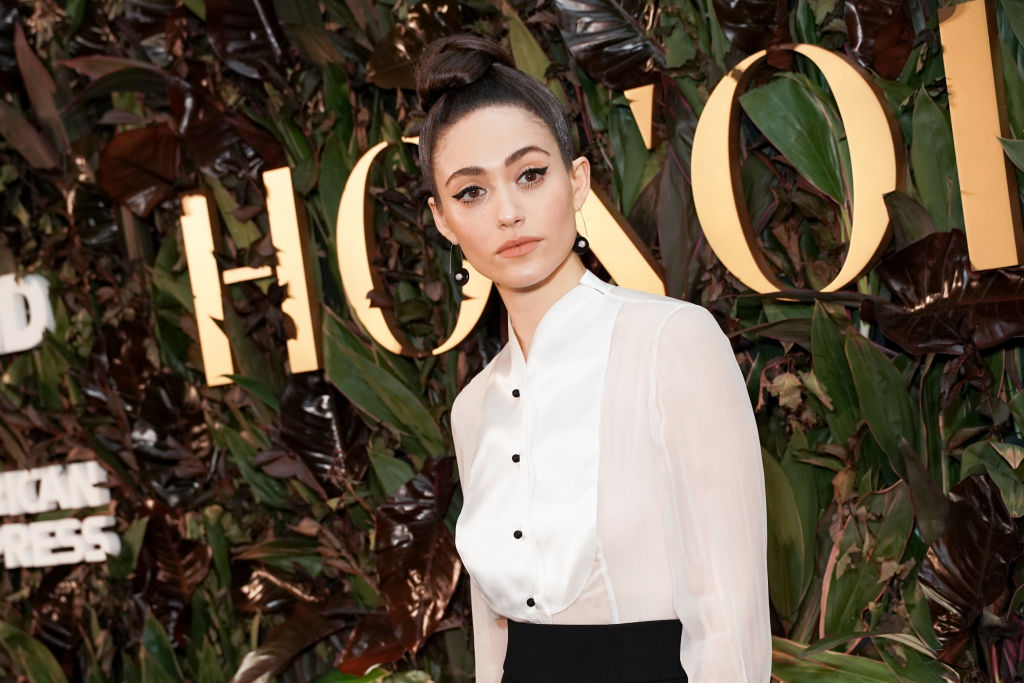 In an interview with EW, Shameless showrunner John Wells promised he would "certainly ask" Rossum to reprise her role one last time in the final season. 
Emmy Rossum left 'Shameless' after Season 9
For the first nine seasons of Shameless, Fiona Gallagher, portrayed by Emmy Rossum, lead the series as the matriarch to the family and took care of her five younger siblings as their mentally ill mother and drug-addicted father were never around much.
Rossum also made her directorial debut on Shameless Season 7 Episode 4 in October 2016 shortly before engaging in a highly-publicized legal battle for equal pay.
The actress argued she had more screentime, therefore, spent more hours on set than higher-paid William H. Macy, and won the case. She returned for Season 8 but then announced she would leave the series after the following season. 
'Shameless' will end after 11 seasons
A couple of episodes before Shameless Season 10 ended, the co-president of entertainment at Showtime, Gary Levine, announced the show would after Season 11.
The final season will premiere only a few months after the Season 10 finale aired and will be "one last hurrah for the Gallaghers and their unique blend of love and lechery."
In an interview with EW, Shameless showrunner John Wells explained that even though they have shot the last couple of finales as possible endings to the series, they want to make the Season 11 finale "satisfying for the audience."
Although they've "literally just started in the writer's room," Wells promised the ending would "involve the family being together in some way because that's what this show has always been about, these people helping each other survive."
Therefore, it's possible that Fiona, who left town with the payout money, will make an appearance in the finale.
Showrunner John Wells will 'certainly ask' Emmy Rossum to return for the final season
In the interview, Wells promised he would "certainly ask" Rossum to reprise her role as Fiona in the last season. However, he noted she's "very busy" and "just started on her new project," where she stars as an L.A. billboard diva for NBC's upcoming streaming service, Peacock, titled Angelyne.
Wells also said he hopes "she'll be available at the time that we do it." However, the Shameless team is currently "so far from knowing when that would be and what that would be" so he's going to wait until he "starts bugging her."
On January 7, 2020, Rossum uploaded a picture of a polaroid to her Instagram while in wardrobe and makeup as Ronia Tamar "Angelyne" Goldberg.
She captioned it, "The adventure begins," so it could have been her first day shooting the series. Therefore, as Angelyne has an April 2020 release date and Shameless Season 11 isn't set to premiere until the summer, there is a possibility that Rossum could return for one last hurrah as a Gallagher.