'Shameless': The Real Reason Carl Gallagher Went To Military School Has Nothing To Do With the Storyline
Showtime's long-running TV series, Shameless, is coming to a close in 2021, and Carl Gallagher is finishing up at the police academy. Season 11 is airing on Showtime every Sunday in January and February and will likely drop on Netflix in late summer 2021. In the meantime, we're taking a look at past storylines. In season 5, Carl Gallagher (Ethan Cutkosky) disappeared to military school, and fans wondered if he would return. The real reason Carl left had nothing to do with his storyline on the show.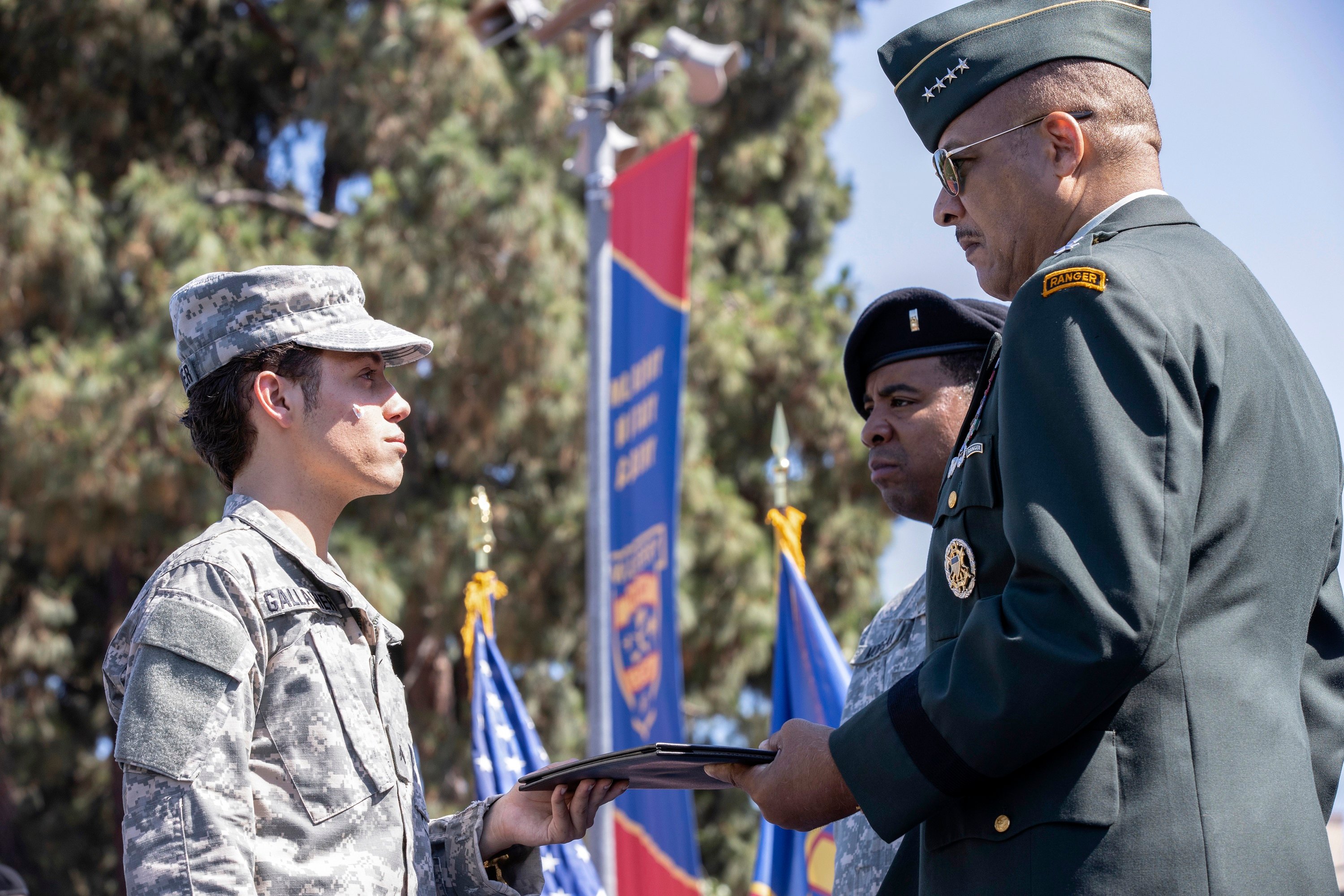 'Shameless' Carl Gallagher wasn't going to have a storyline at all
When Cutkosky began playing Carl on Shameless at the age of 12, the writers and producers didn't plan for him to have a storyline at all. He was cast to play one of Frank Gallagher's neglected children who got into his own trouble. Carl's interests included drinking, weapons, explosives, and death, so it was surprising when he enlisted in military school.
"When you look at season 1, the role of Carl was to occasionally say something slightly shocking," executive producer Mark Mylod told the Chicago Tribune. "We certainly would never dream of actually putting any kind of narrative on him or giving him any kind of story strand."
The producer admitted that they hired Cutkosky because "he looked like he was slightly stoned."
His looks fit the role the producers wanted to portray. Mylod never expected the child actor to do any real acting. However, in season 4, the actor had a larger role in the series and impressed everyone.
"He turned out to be a brilliant actor, which was a bonus," Mylod added.
Carl went to military school because Cutkosky wanted to be a regular kid
In Shameless Season 4, Carl became a large part of the series. There were entire storylines surrounding his antics with his new girlfriend, and the producers were very impressed with Cutkosky's acting. However, in real life, the actor was entering high school and wasn't sure if he wanted to continue to pursue a career in acting.
"I don't see myself as an actor," Cutkosky told the outlet. "I see myself as someone who goes to work and then comes back and hangs out with his friends. I still want to come home and be that regular kid."
After discussions with the producer, Cutkosky began high school with his classmates. Carl went off to military school in season 5 so the actor could have a more typical teenage year. In the interview, he also explained that he didn't care much about acting when he was younger. He almost left the career behind completely.
Cutkosky is happy he came back to his 'Shameless' character
Now that Cutkosky is older, he can look back on his time on the show and reflect. He realized that he was fortunate to be a part of such a fantastic cast, particularly William H. Macy. 
"[Macy] very much helped me learn my lines and that was repetitive when I was young, and now I have that instilled in me," Cutkosky told CBS. "I always give him credit for that. I also got to take in and learn from him as a character. As I'm growing older, I become more aware of this stuff. This was definitely such a cool experience and cool to be able to look back on all these years and how I got to be modeled by this as a kid. I wasn't necessarily thinking like that when I was younger."