Shane Dawson Catches Wrath of Jada Pinkett Smith, Jaden Smith Over Video Involving Willow Smith
YouTuber Shane Dawson is not getting off the hook, and Jada Pinkett Smith and son Jaden are among those calling him out for problematic behavior.
After weeks of coming under fire for racially offensive and sexually inappropriate antics, he made an apology video. But Dawson's critics continue to dig up more dirt, and one disturbing piece involves Willow Smith.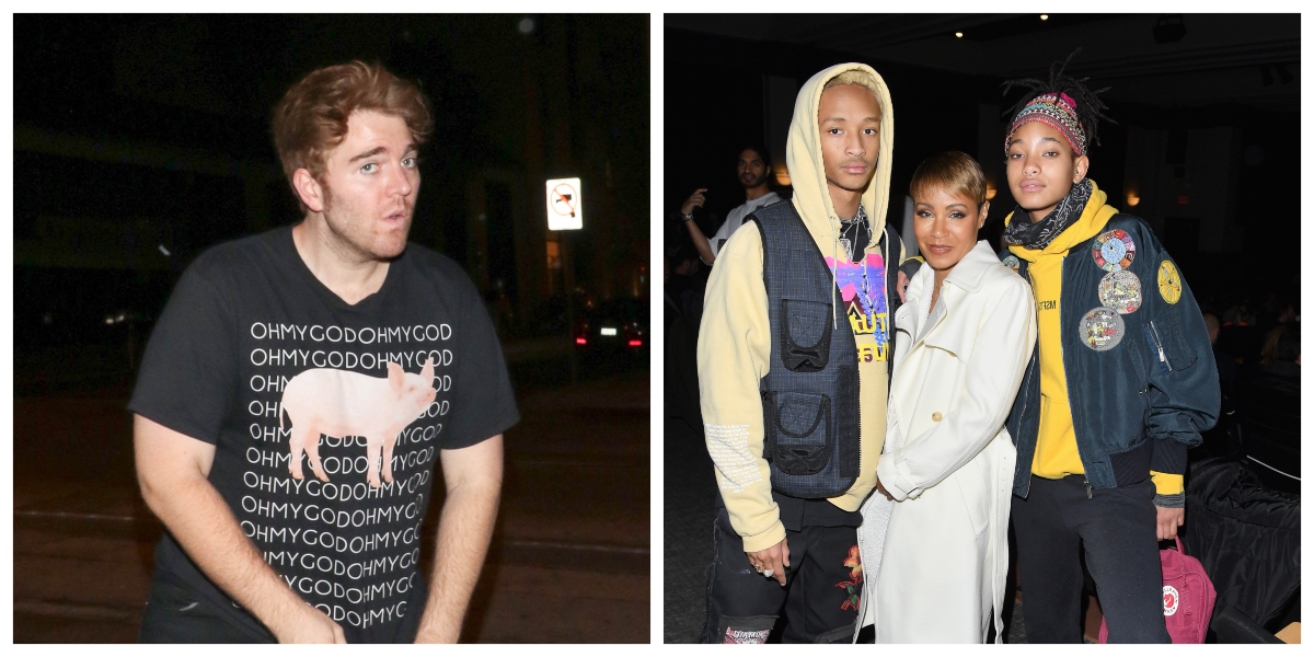 Shane Dawson attracted a laundry list of complaints
In May, a Twitter user used Dawson as an example of why cancel culture isn't effective. She noted that in spite of his behavior, people still support him.
Social media users pointed out that Dawson, who has more than 20 million YouTube followers, has a history of using blackface, using the N-word, and employing racial stereotypes about Asians, Mexicans, and others in his sketches.  
During his long tenure as an internet personality, he's also engaged in lewd behavior toward underage girls, and made "jokes" about pedophilia and sexually assaulting his cat. He admitted to it.
In 2014, Dawson created a YouTube apology video for using blackface, but many people believe he's never suffered any consequences for his actions. Now, he's catching heat for the racist remarks and sexualizing children.
Dawson issued new apology but it's not helping
Dawson's been getting called out for weeks, and on June 26, he released a 20-minute video called "Taking Accountability." He started out by addressing making racist videos as an adult and admitted he was wrong for doing it and making excuses for it.
He then spoke about the pedophilia content and said he did it for shock value or comedy, and stated that it's gross and disgusting, including a post he shared years ago with his 12-year-old cousin, a little girl.
Dawson apologized and said he changed his life years ago. He kept saying the person he used to be was in pain and projected his fear and pain onto others.
In the meantime, the internet is still on his case, and not in a good way. An unsettling video of Dawson pretending to pleasure himself to a poster of an 11-year-old Willow Smith went viral on June 27, and people are sickened and fed up.
Smith, who is now 19, went on tour as a child singer after the success of her "Whip My Hair" single. She was around 10 or 11 years old at the time when promo materials like that poster were created.
Dawson's video had social media in an uproar, and word got back to Willow's mother, Jada Pinkett Smith, and brother Jaden.
Jada Pinkett Smith is tired of Shane Dawson, Jaden Smith is furious
The Smiths are understandably upset. Pinkett Smith only used a few words to show she is in mama bear mode and to let Dawson know what she feels. No excuses.
To top it off, Jaden Smith issued a series of searing tweets. He wrote in all caps, "SHANE DAWSON I AM DISGUSTED BY YOU. YOU SEXUALIZING AN 11 YEAR OLD GIRL WHO HAPPENS TO BE MY SISTER!!!!!!  IS THE FURTHEST THING FROM FUNNY AND NOT OKAY IN THE SLIGHTEST BIT."
Some fans defend Dawson, many are done
Not many people are coming to Dawson's defense online. On Twitter, users are calling for his career to be ended, and some want him investigated by law enforcement. Others are calling Dawson "disgusting," "sick," "insincere," and want him off the internet.
One person wrote, "That's just one of numerous instances of him sexualizing children.   He has also sexually assaulted animals.  The FBI needs to pay him a visit."
The comment section under Dawson's YouTube apology is filled with criticism, and it looks like he's deleting comments.
There are more than 170,000 responses under his video. At this point, most viewers are repeating this one statement: "Depression and anxiety is not an excuse to sexualize children, Shane."
It is unclear whether Dawson has plans to return to social media.