Shane Dawson Celebrates His Merch Restock With a New Series and a Video Posted to 'ShaneGlossin'
This YouTuber is ringing in the new year with a new channel, new embroidered "pig" hoodies in his online merch store, and a new series coming to "ShaneGlossin." Here's what we know about Shane Dawson's recent projects, including the recently released videos posted to his second channel.
Shane Dawson posted a new video to his 'ShaneGlossin' channel during February 2020.
Everyone wants the freedom to be creative. Or maybe just share a video of yourself sledding. YouTuber Shane Dawson rung in the new decade with a second YouTube channel, ShaneGlossin. (The channel title came from his green-hued, makeup-inspired alter-ego of the same name.)
There, he shared, he would be posting more random content for viewers to enjoy. The channel already has over 2 million subscribers and a few million views from its videos. On Feb. 5, 2020, Dawson posted the video "Conspiracy Theories: Warning Signs with Shane Dawson," where he dove into the world of security cameras, hotels, and Airbnb.
Since its premiere date, the video jumped to one of the top trending spots on this platform, earning over 8 million views. This was the second official video posted to this second channel, the first being deleted scenes from Shane Dawson's documentary series with makeup guru, entrepreneur, and YouTuber, Jeffree Star.
Shane Dawson restocked his merchandise store
This YouTuber's online merchandise store mirrored the success of the Conspiracy Palette and the Shane Dawson x Jeffree Star makeup collection. Originally launched during fall 2019, products created by Shane Dawson in conjunction with Killer Merch sold out in a matter of hours, leaving some viewers wondering when he would restock.
Now, fans have their answer. A few months after the Conspiracy Collection dropped, Shane Dawson is back with sky blue hoodies, diet cola inspired merch and popular products from the original launch. As of Feb. 26, most of the products are still available for purchase. That includes that recently released embroidered Shane hoodies and Andrew Siwicki's ediTEAing hoodies.
But this YouTuber didn't stop there. Only a few days after his merchandise store restocked, Shane Dawson shared the news that a new series is coming to this main channel.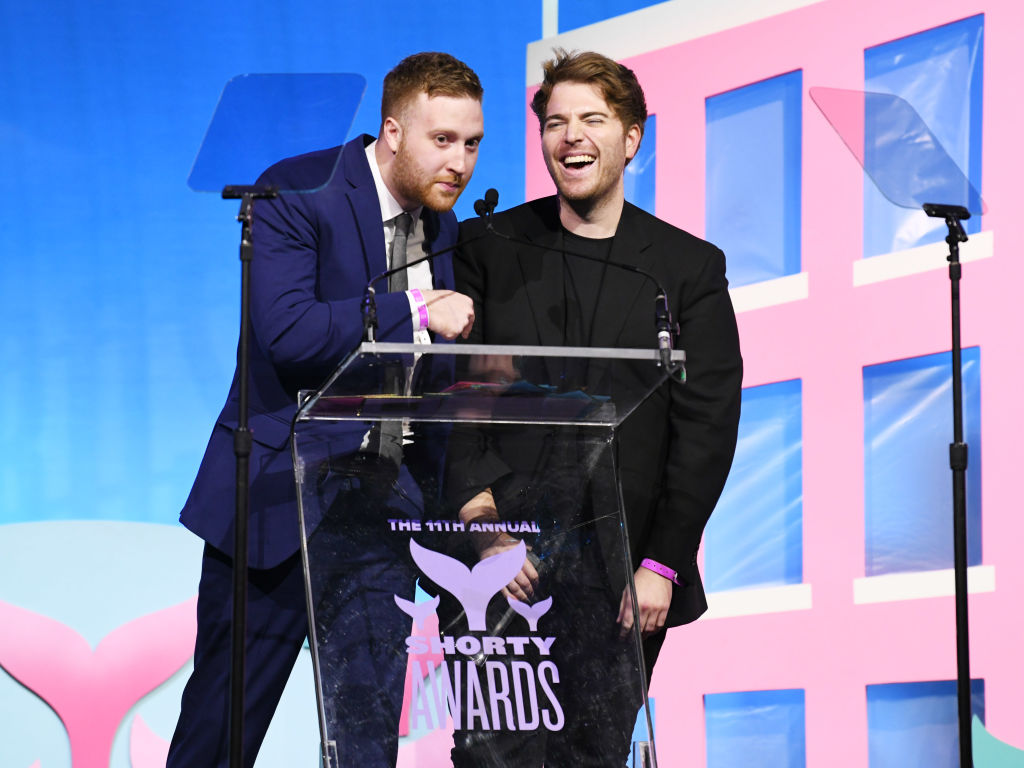 Shane Dawson shared a new video is coming to his 'ShaneGlossin' YouTube channel Feb. 26
This YouTuber isn't slowing down anytime soon. He may have recently premiered a video to this channel and restocked his merch store. However, Shane Dawson still reassured fans that a "fun" video is coming to this second channel.
"Part 1 of a very bizarre and fun 2 part video coming WEDNESDAY," Shane Dawson tweeted. He then followed up with a second tweet, which read, "it will be on the Glossin channel but it feels kinda like a 2018 main channel video haha."
Judging from the still images Shane Dawson tweeted, this video will feature members of the "squad," including Ryland Adams. The first part of this series premieres at noon on Feb. 26, 2020.
Videos by Shane Dawson are available on his two YouTube channels, ShaneGlossin and Shane. The new merchandise is available on Shane Dawson's website.