'Shang-Chi' Star Simu Liu to Disney CEO: Movie's Release is 'Not an Experiment'
It's been an interesting year for Shang-Chi and the Legend of the Ten Rings star Simu Liu. The actor has spoken out about both his canceled comedy series Kim's Convenience and the release of Marvel Cinematic Universe offering Shang Chi. 
Disney CEO Bob Chapek recently discussed 'Shang-Chi' theatrical release
Amid an ongoing court battle with Scarlett Johansson over her Black Widow paycheck (due to the fact that the movie was not released exclusively in theaters) Disney CEO Bob Chapek commented on another movie's theatrical release. Shang-Chi, it seems, will escape the fate of Black Widow, which was released on streaming platform Disney+ alongside a theatrical release. 
According to Variety, on an earnings call with Wall Street analysts, Chapek called Shang Chi and the Legend of the Ten Rings an 'interesting experiment.' 
"On Shang-Chi, we think it's actually going to be an interesting experiment for us, because it's got only a 45-day window for us," Chapek said on the call. "So the prospect of being able to take a Marvel title to the [streaming] service after going theatrical at 45 days will be yet another data point to inform our actions going forward on our titles."
Chapek's comments seem to point to a situation in flux due to the effects of the coronvirus (COVID-19) pandemic. Theaters were empty for some time, and now dual theatrical/streaming releases have become the norm. Shang-Chi would be experimental in that it's a theatrical-only release during a time when theater attendance might still be in peril. 
Simu Liu seemingly reacted to the comments on social media
On August 14th, the movie's star seemed to react on Twitter, calling the movie an 'underdog.' 
"We are not an experiment," Liu tweeted. "We are the underdog; the underestimated. We are the ceiling-breakers. We are the celebration of culture and joy that will persevere after an embattled year. We are the surprise. I'm fired the f–k up to make history on September 3rd; JOIN US." 
The tweet was accompanied by several photos of Liu on the set of the movie, which is directed by Destin Daniel Cretton and also features Awkwafina, Michelle Yeoh, and Ben Kingsley, among others. 
Liu also spoke out about his canceled comedy 'Kim's Convenience' earlier this year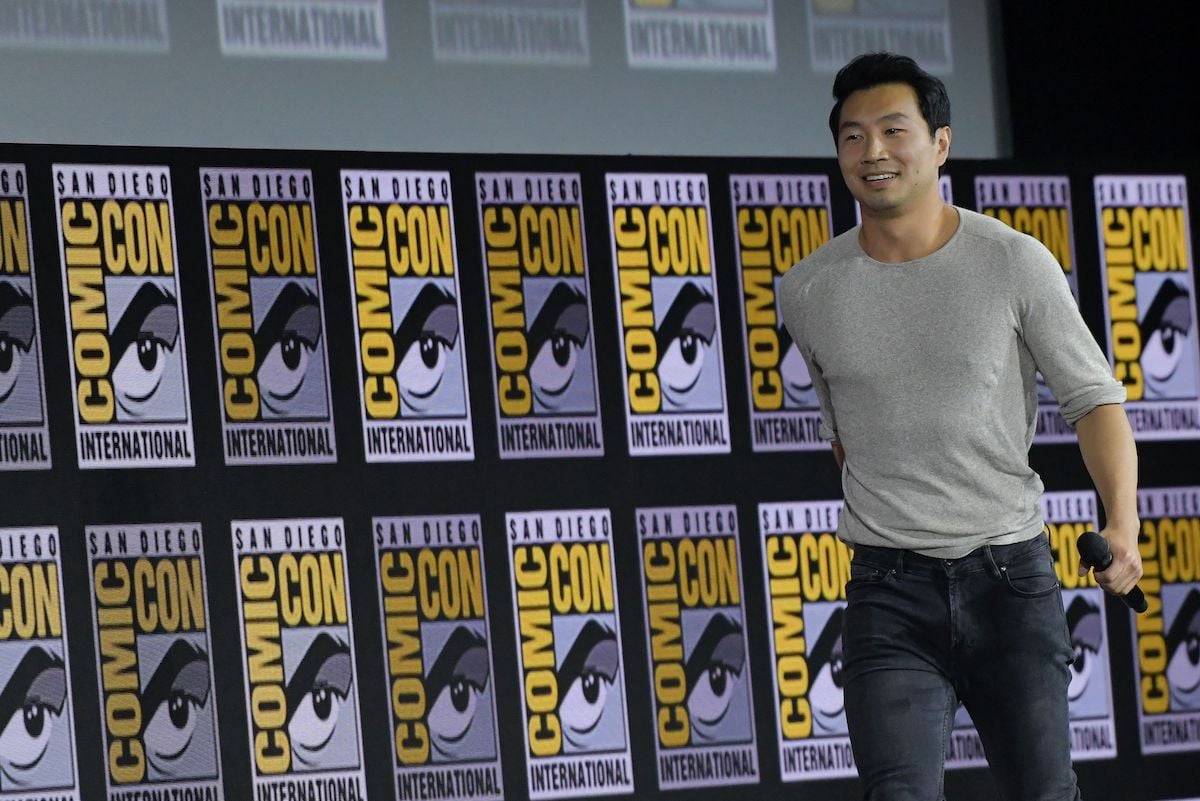 Liu is gaining a reputation for speaking out. In a since-deleted June Facebook post, Liu slammed Kim's Convenience producers for canceling the show and planning a spinoff featuring the show's only non-Asian character. 
"The show can't be 'saved,'" he wrote via Facebook. "It was not 'cancelled' in a traditional manner, i.e. by a network after poor ratings. Our producers (who also own the Kim's Convenience IP) are the ones who chose not to continue. Neither CBC nor Netflix own the rights to Kim's Convenience, they merely license it." Liu also took a swipe at the show's reported spinoff. 
"It's been difficult for me," he wrote. "I love and am proud of Nicole [who plays the character of Shannon], and I want the show to succeed for her… but I remain resentful of all of the circumstances that led to the one non-Asian character getting her own show. And not that they would ever ask, but I will adamantly refuse to reprise my role in any capacity."
Liu wound up deleting the post and issuing a clarification published in Vanity Fair. He said that "the immigrant experience is rarely depicted in mainstream media in a positive light, and for that very reason, Kim's Convenience has a very special place in the hearts of countless fans globally—including mine."  
He also told a Variety Reporter last month that he'd ultimately "be the first in line" in the event of a Kim's Convenience re-boot. 
Shang-Chi and the Legend of the Ten Rings has yet to garner any critical or audience ratings. Hopefully, the experience is better for Liu than his last series.