Shania Twain: 'I'm Living My Best Life' After Losing Everything
Shania Twain told Kelly Clarkson that she's living her best life, after losing everything to divorce, lyme disease and surgeries. Here's how she recovered.
Shania Twain fans who attend her Las Vegas residency at the Zappos theater may not think of what a special opportunity it is. They just want to hear "That Don't Impress Me Much" or "Man I Feel Like a Woman!" For Twain to be performing at her peak with new music as recent as 2017's Now album is a triumph for the singer.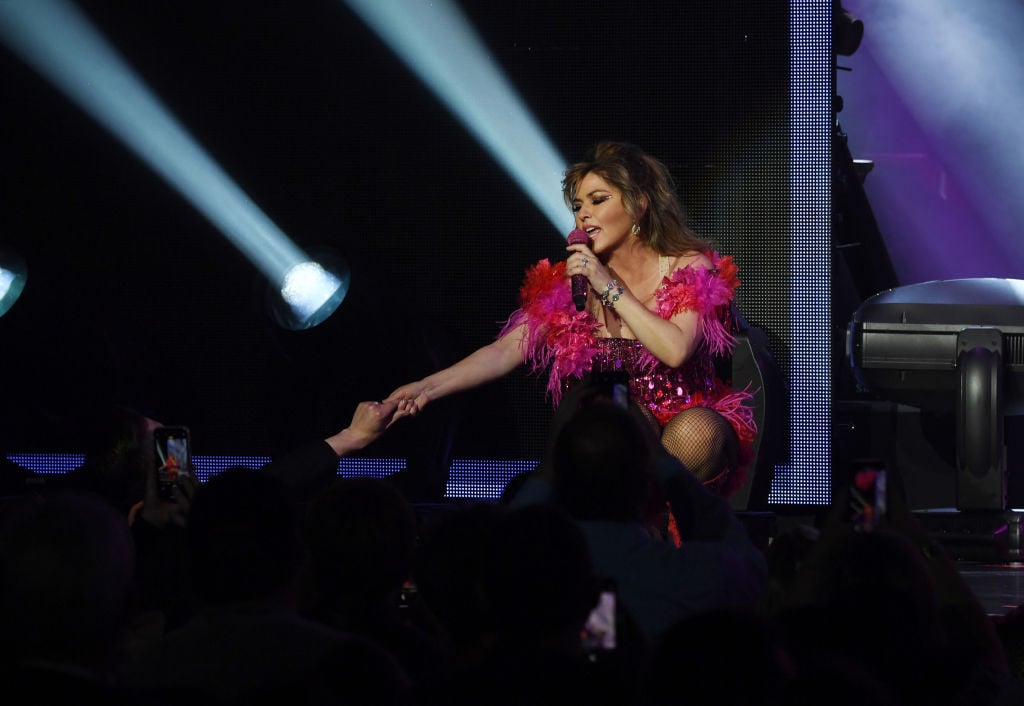 Twain stopped by The Kelly Clarkson Show on March 12 to talk about her music. The singer opened up about her divorce, her throat surgery and parenting. She said they inspired her optimistic song "Life's About to Get Good."
Shania Twain was in a funk after her divorce
Twain caught her husband Mutt Lange cheating on her with Twain's friend Marie-Anne Thiebaud. They divorced in 2010. Twain remarried Frederic Thiebaud, but had to rebuild herself musically. Lange was her partner before and during their marraige.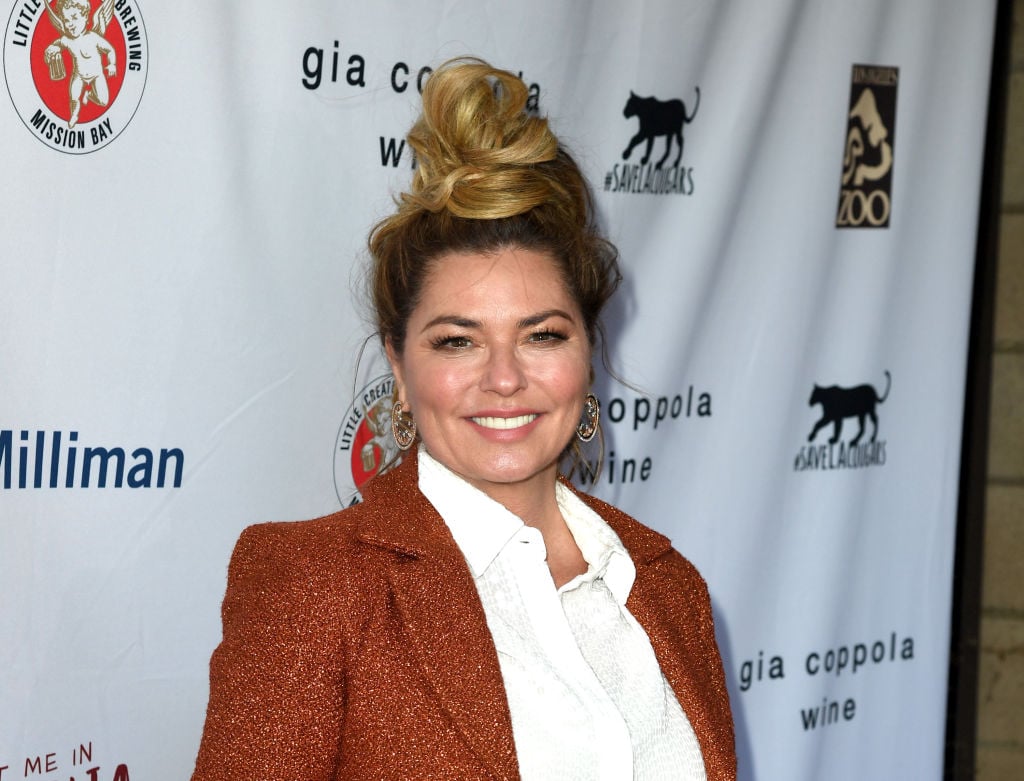 "After divorce, it's a sever of so many things," Twain told Clarkson. "You have to find and rediscover your independence. So this was an exercise of independence. It was great therapy and also because my ex-husband was my producer and cowriter. It was this huge oh my God, every element of my life, parenting, songwriting, record making, partnership… I was now alone in all of that."
Shania Twain had health problems too
As if the breakup of her family wasn't hard enough, Twain needed throat surgery for Lyme disease. Both issues compromised her voice.
"I'd lost my voice," Twain said. "I had to start over with my voice. I got Lyme disease at the end of the Up tour. The vocal chord nerves were damaged each side. I had to get an open throat surgery. The chords are fine but they just don't have the strings. The nerves are just weak. They don't flow symmetrically which is an absolute nightmare for a singer. So I had to literally start over."
'Life's About to Get Good' was about forcing herself not to wallow
"Life's About to Get Good" is a track from Now. Twain explained how developing the song was her own attempt to kickstart herself.
"I didn't love life during that period, I have to say," Twain said. "This is why 'Life's About to Get Good,' I was like okay, come on. You've got to pick yourself up. You've got to find a way to carry on. You're in this 'I'm never going to love again, I'm never going to marry again.' I just felt like I had to start from zero on so many levels."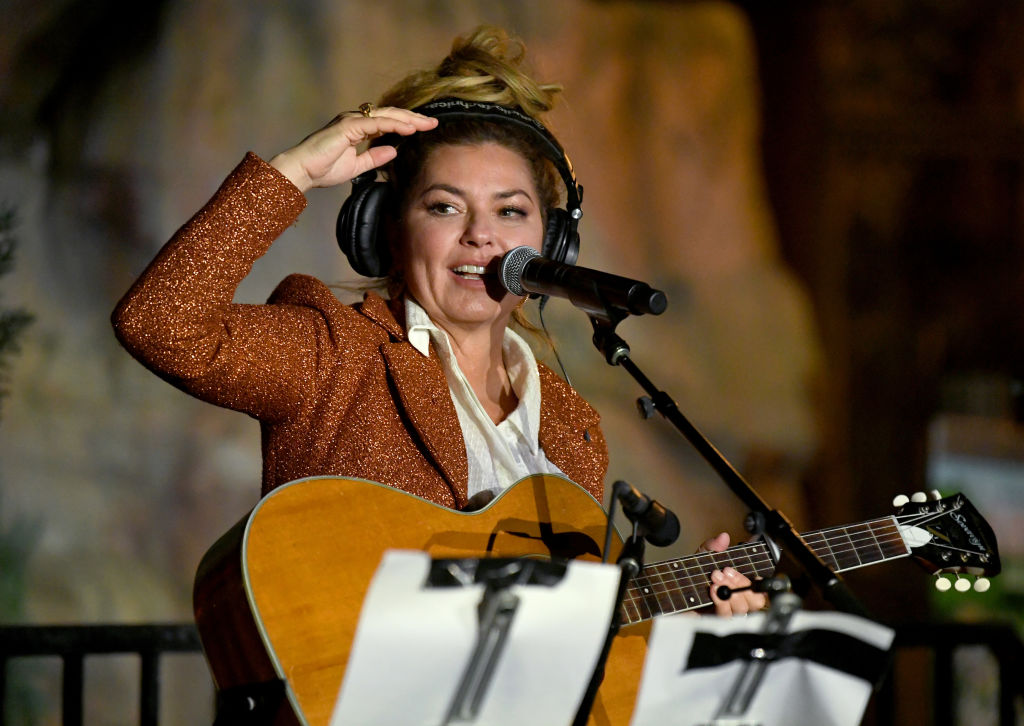 So Twain did what she knew how to do. She wrote and sang.
"I needed to do something that was really super independent musically and creatively," Twain said. "A song like 'Life's About to Get Good,' it's all about optimism and looking forward to what's next. The whole thing was a reminder that I can do this on my own."
Eja Lange also helped Shania Twain get through the rough times
Twain and Lange had a son together, Eja. He was only nine when they divorced, but being his mother also gave Twain focus. "Parenting, you have to be selfless," Twain said. "What helps about that is you're just not always so self-focused. You're like no, I'm a mom and I'm going to do my best. I'm committed to this and that is a very healthy preoccupation that you love and enjoy. It just wasn't always about me all the time and that was very, very helpful."
Shania Twain overcame all of the above to live her best life. 
No one would wish those struggles on Twain. However, seeing her come out the other side stronger is inspiring.
"The voice has been a real triumph experience," Twain said. "Everything has been. Love has been. Parenting has been an absolute joy. I've just been living my best life right now."
Twain repeated a quote whose source she does not recall, but has motivated her through the tough times.
"'You've got to survive to tell the story so the hunter doesn't get the glory,'" Twain said. "Whatever it is that's pounced on you or is challenging you or weighing you down. You can't let it win. You have to survive and then it's so important to tell the story. I just believe that's a great motto."