Shania Twain Was Told She Would Be 'Hated by Women' at the Start of Her Career
Let's face it, Shania Twain is just one of those singers whose music gets everyone in a good mood. With her hit songs like "Man! I Feel like A Woman," "That Don't Impress Me Much," and "You're Still The One," people can't help but dance and sing along to Twain's 90s tracks as they have the power to make anyone feel like they can run the world.
Though her empowering, feminist, and fun songs made her the country-pop icon she's known as today, it turns out that Twain's honest personality was flagged as a potential career destroyer when she first started out.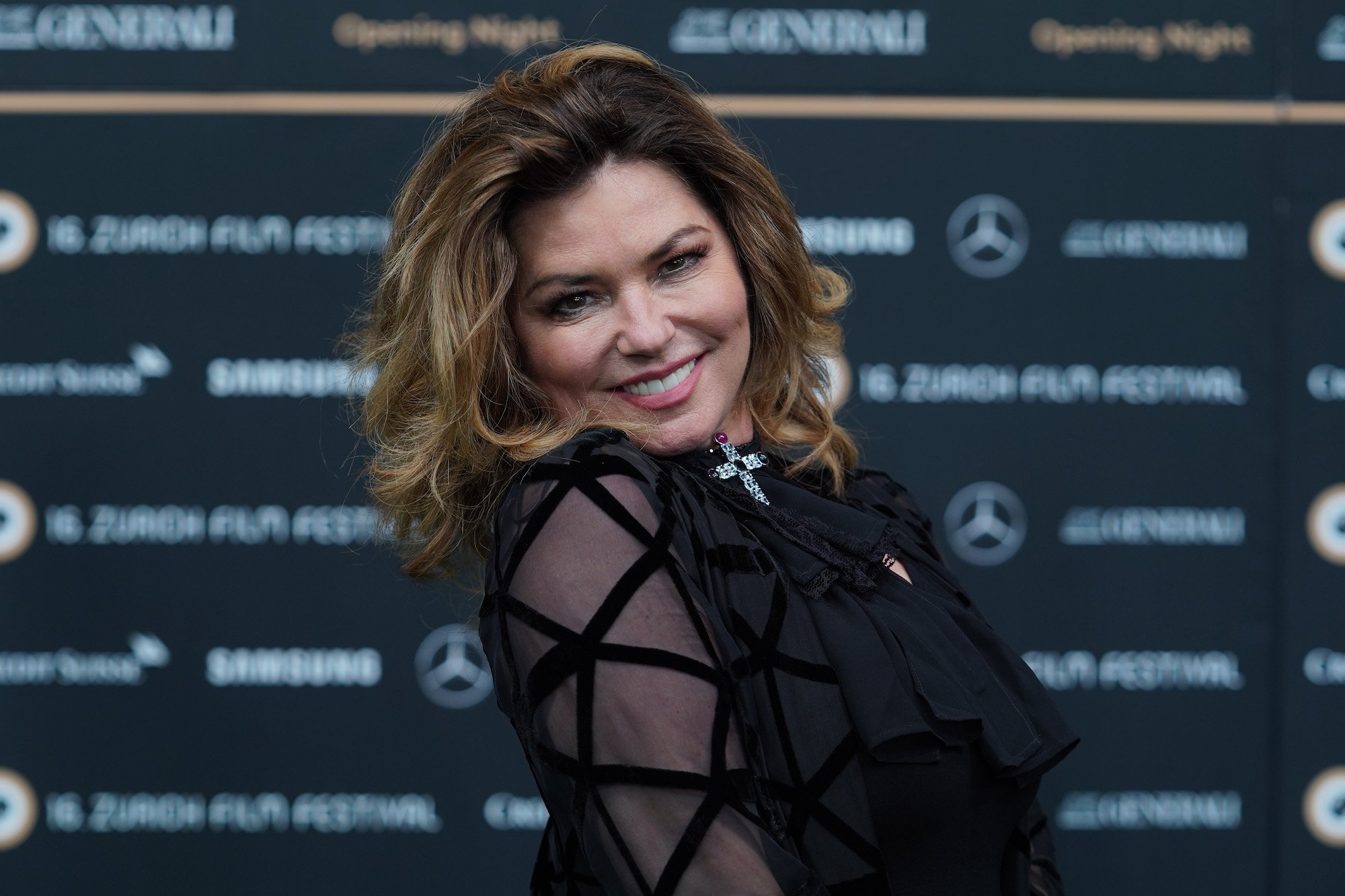 From the beginning, Shania Twain wasn't afraid to be herself
When Twain (whose real name is Eilleen Regina Edwards) landed a record deal with Mercury Nashville Records in the early '90s, she immediately began working on her first record.
Her self-titled debut album was released on April 20, 1993, in North America and garnered her audiences outside Canada. Though the record gained positive reviews from critics, it failed to sell significant copies upon release.
That same year, the singer met rock producer Robert John "Mutt" Lange, who heard her debut album and offered to produce and write songs with her. Together, the two wrote and co-wrote the tracks that would form Twain's second studio album, The Woman in Me, which officially put her on the map.
The album including hit songs such as "Any Man of Mine," (If You're Not in It for Love) I'm Outta Here!," You Win My Love," and "No One Needs to Know."
The songs were country-pop perfection as they not only included honest and empowering lyrics but also brought on some of the most iconic music videos in pop culture history. To onlookers, it was clear that Twain wasn't afraid to be herself amid a profoundly conservative country music industry.
However, her feminist ways didn't sit right with her record label as they believed her out-there look and "forceful" demeanor would ultimately hurt her career.
Shania Twain's record label warned her about being too 'forceful'
When Twain first came onto the Nashville music scene, she was a leopard print-loving, midriff-exposing artist determined to be an international star.
Though she wasn't afraid to show the world that she was a crossover singer who could express herself through music and fashion, the singer's label was convinced that her assertive nature would be a potential hindrance.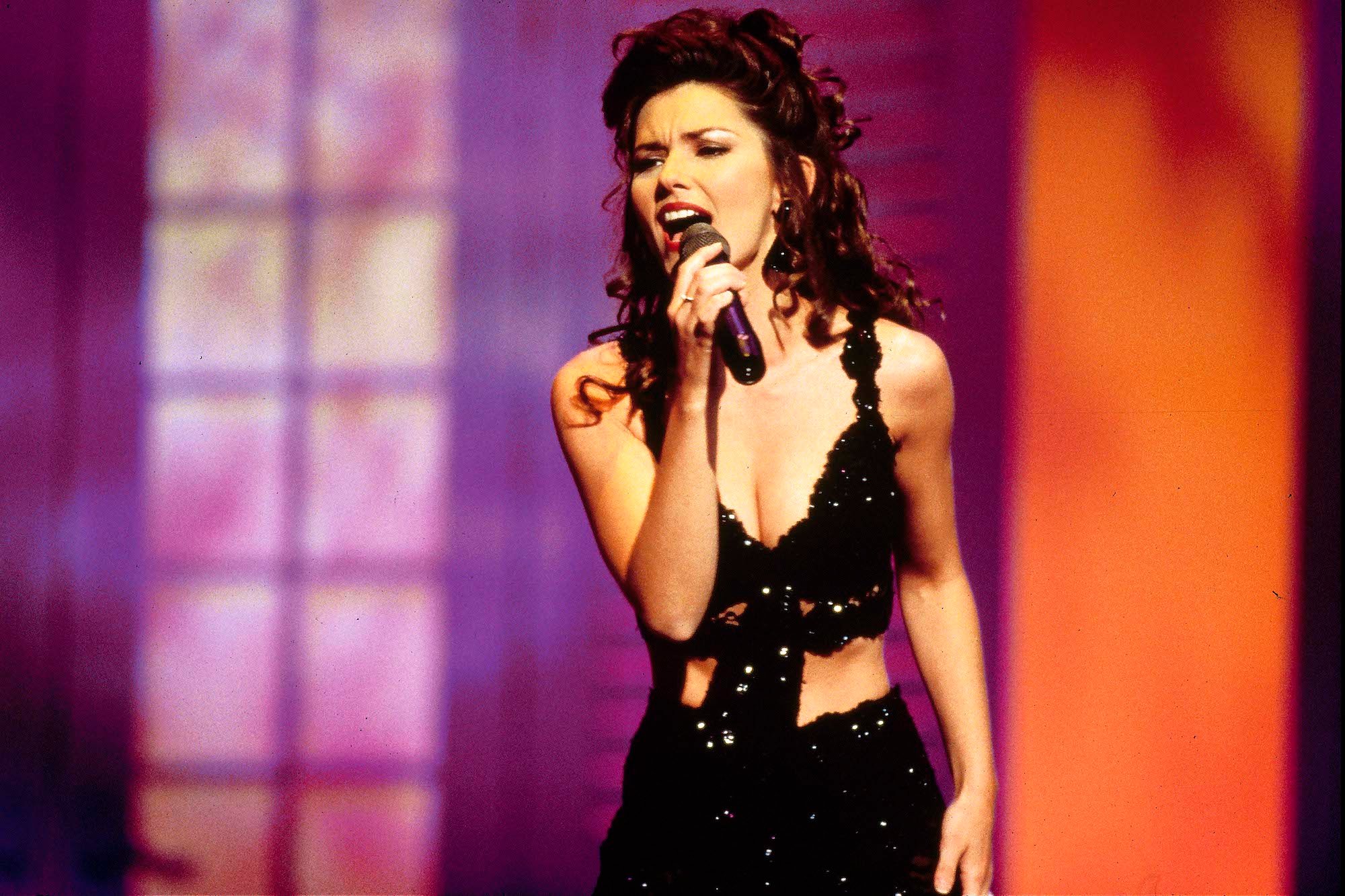 While speaking to The Independent in October 2020, the Grammy winner revealed that her label was concerned that her feminist personality and nontraditional look would create backlash against her.
"I would be hated by the men because I was too opinionated and too forceful and demanding, and I would be hated by the women because I was being sensually expressive," she told the outlet. "And I thought, well, I don't believe that'll be the case."
Instead, the "Party for Two" singer thought of herself as a "kindred spirit" for women, challenging the traditional feminine ideals that a woman couldn't be "heartbroken, funny, vengeful, empowered, self-deprecating, in love or in lust" all at once.
"And as far as the men went, I was doing it all with a sense of humour… not in an aggressive way," she continued. "I didn't see it the same way the industry saw it."
Instead of conforming to social norms, Twain decided to play by her own rules, which quickly made her a global superstar.
"I didn't let fear get in the way," she said. "And I didn't let anyone create doubt."
Today, Twain is one of the best-selling female artists in country music history and one of the best-selling music artists of all time. She's broken the traditional country music mold with her hit songs and has since become an inspiration to women.