Shania Twain's Childhood Is More Tragic Than You Think: 'I'm Not Ashamed of It'
Shania Twain has experienced a level of success in the country music scene that few people ever come close to. But before she stormed the music charts, she first survived an extremely painful childhood. While a lot of people are aware of her contentious and difficult divorce, not many know about what she went through …
Shania Twain has experienced a level of success in the country music scene that few people ever come close to. But before she stormed the music charts, she first survived an extremely painful childhood. While a lot of people are aware of her contentious and difficult divorce, not many know about what she went through as a child. 
But although such a tragic history could have kept her from achieving her dreams, Twain was unwilling to let it stop her.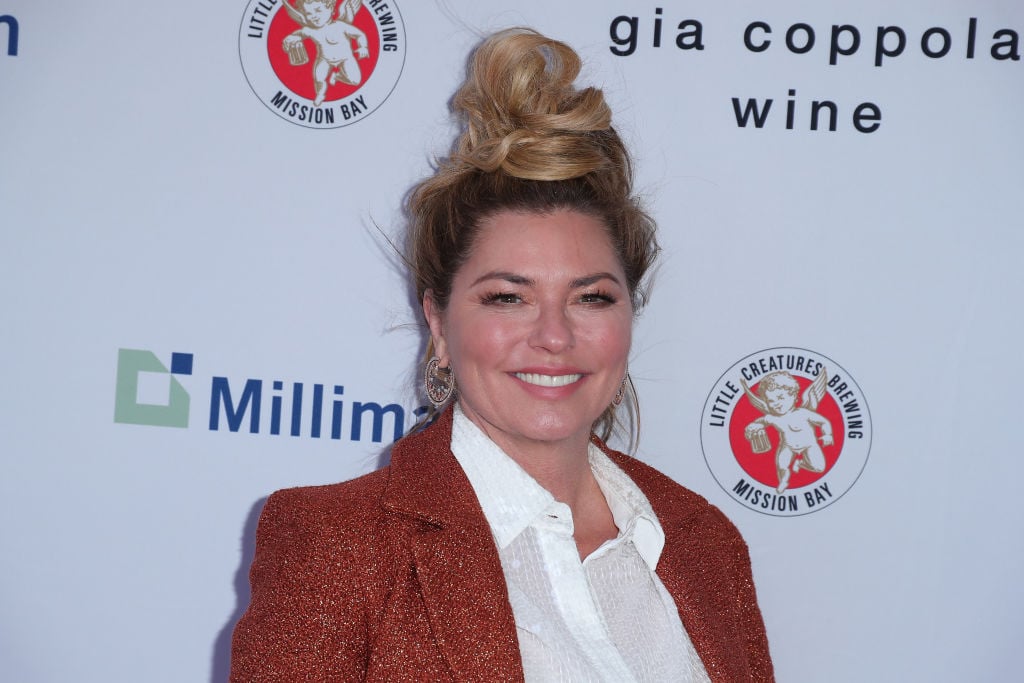 A megastar in country music
Twain was called Eilleen Edwards when she was born, according to Biography. However, at age four, she was adopted by her stepfather, Jerry Twain. She took to music early, picking up the guitar at age eight. By the time she was 10, she was writing her own songs. As an adult, she pursued a career in music, and at 27 she was signed to Polygram Records. The label wanted her to change her name from Eilleen, so she chose Shania, an Ojibwe word meaning "I'm on my way."
She certainly was, and her first record, Shania Twain, not only introduced her to the country music scene but also to the man who would become her husband. Robert John Lange helped her write 10 out of 12 of the tracks for her next album, which was her breakthrough as a country music star. 
Twain went on to become the best-selling female country music artist, with more than 100 million records sold. 
A painful past
Despite her phenomenal success, Twain's life hasn't been easy. Her family was very poor growing up, and Twain and her siblings often went to school hungry. The burden of poverty was magnified by the abuse that was happening in the home, according to ABC News. Twain's father was physically and verbally abusive toward her and her mother. She described one incident when he shoved her mother's head in the toilet.
"I thought he'd killed her, I really thought she was drowned, or dead, or that he had just smashed her head in and she was never going to wake up … She looked dead," Twain said. "She was unconscious, she was limp, hanging from his, you know, her, he had her hair in his hands." She tried to intervene, attacking her father, but he turned on her and started hitting her too. 
To compound Twain's pain, he also sexually abused her from the age of 10, as reported by AP News. She doesn't go into the details of the abuse, but she feels that it's important to talk about the fact that it happened, so other people know that it's possible to survive it. 
When Twain was 22, her parents died in a car accident, leaving her to care for her three younger siblings. Although this complicated her music career, she refused to give up. Five years later she released her first album and met Lange.
After 14 years of marriage, Twain and Lange went through a messy divorce. When it was over, she had some serious health problems. She contracted Lyme disease, and even worse, developed dysphoria, a condition that prevented her from singing. 
She's stronger today
With her singing voice taken from her, Twain had to find a new way to express herself. She wrote a memoir, From This Moment On, exploring the pain of her past. The process helped her put some of those demons to rest and reach out to other abuse survivors, to offer support and encouragement. 
Today she is back to singing, and she's happily married. Her life is better than ever, and she says she considers herself a survivor, according to CNN. 
"When you get older, you have so much experience at falling and getting up," she said. "You're not going to stop falling. But you will get better at getting up and brushing yourself off. I believe that. I've lived it."
How to get help: In the U.S., call the RAINN National Sexual Assault Telephone Hotline at 1-800-656-4673 to connect with a trained staff member from a sexual assault service provider in your area.