Travis Barker's Ex, Shanna Moakler, Slams Kourtney Kardashian Again by Claiming She 'Destroyed' Her Family
Kourtney Kardashian and Travis Barker's relationship has been a well discussed topic ever since they went public with their romance back in February. While many fans and celebrities have voiced admiration for the couple, the Blink-182 drummer's ex-wife, Shanna Moakler, hasn't had the most positive things to say about their relationship.
Though she's thrown plenty of shade the couple's way on social media, the model took things up a notch in a recent interview with TMZ. Moakler made some staggering critiques about the Keeping Up With the Kardashians star and her family.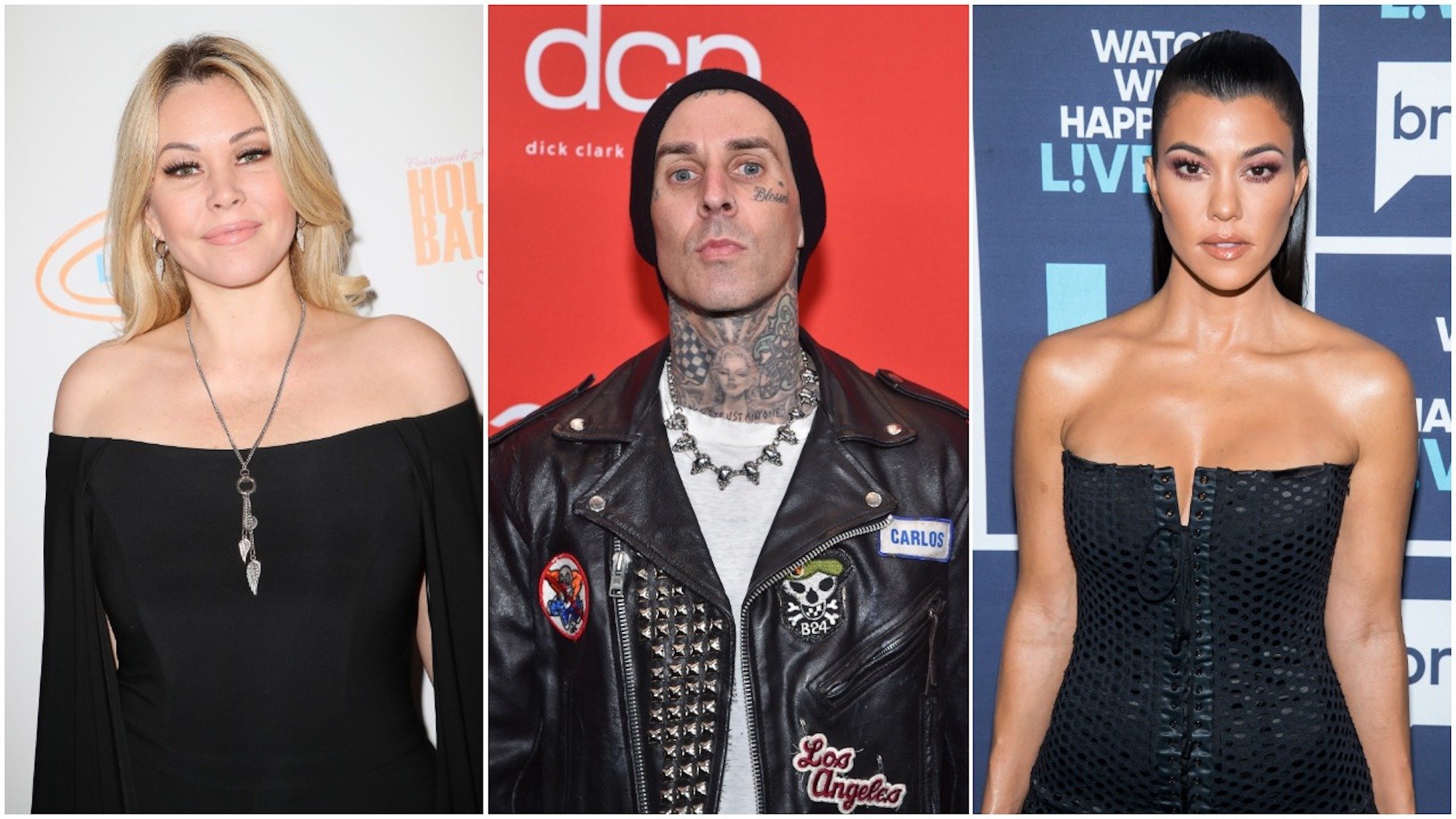 Shanna Moakler blames the Kardashians for breaking up her family
Moakler did not mince words about her feelings toward the Kardashian family during her most recent Q&A with TMZ.
While out in Los Angeles during the weekend of May 22, the model unloaded on the famous bunch. Moakler says that they're the reason her family dynamic with Barker and their two kids — Alabama and Landon —fell apart.
"I don't have any jealousy," she told the outlet. "I divorced for a reason. People don't break up their families for no reason at all."
She added, "My family's broken because of this family, and now my kids are alienated from each other because of another sister in this family, so yay for me."
For those who don't know, Moakler and Barker were married from 2004 to 2006. They reunited briefly in 2009 before splitting for good a couple of months later.
Recently, the former pageant queen claimed that she "caught" the drummer having an affair with Kim Kardashian West, causing Moakler to file for divorce.
"He had already had an affair with Paris Hilton. And … at the time Kim was Paris' closet organizer, they were best friends," Moakler recently explained to Us Weekly. "And he started using [Kardashian West] as a model for [his clothing company], Famous Stars and Straps."
She continued, "We were working on our marriage and trying to heal through that affair, that infidelity, [but] he continued to [work with her]. And then I received all the text messages and the other third parties kind of let me know. It's something I was well aware of."
Shanna Moakler claims that her estrangement from her kids is because of Kourtney Kardashian
In addition to pointing fingers at Kardashian West during the interview, Moakler also slammed Kourtney Kardashian for driving a wedge between her and her kids.
According to Moakler, Kardashian is the reason her kids think she's an absent mother. She claims the teenagers began criticizing her after the KUWTK star and Barker started dating.
"It's heartbreaking," the model said of the estrangement from her kids. "It's every mother's worst nightmare, but we just had dinner with my kids and all their friends three weeks ago, so this has all started since my ex started dating a certain person."
Moakler concluded the interview by throwing some not-so-subtle shade at the Poosh founder and her famous sister, saying, "Thanks for destroying my family. Twice."
Travis Barker seemingly responded to Shanna Moakler's interview
Neither Kardashian sister has publicly addressed Moakler's claims. However, Barker recently took to Twitter where he seemingly responded to his ex-wife's candid interview.
In a tweet posted on May 24, the drummer shared some pointed lyrics from his upcoming album, writing, "Silence is also an answer."
It didn't take long for fans to comment on the post, with many convinced Barker had chosen the lyrics over others as a direct nod to Moakler's recent claims.
As of this writing, it's unclear whether or not Barker's tweet was a jab at Moakler. But we'll keep you updated on any new information surrounding this ongoing drama as it happens.