Is Kourtney Kardashian Feuding With Shanna Moakler? Travis Barker's Ex Sets the Record Straight
Shanna Moakler is clearing the air about her feelings toward ex-husband Travis Barker's new girlfriend Kourtney Kardashian and their newfound relationship.
Just a few weeks after the former pageant queen was accused of throwing shade at the Keeping Up With the Kardashians star on Instagram, she's now setting the record straight on her and Kardashian's alleged feud by sharing how she really feels about the reality star dating her ex.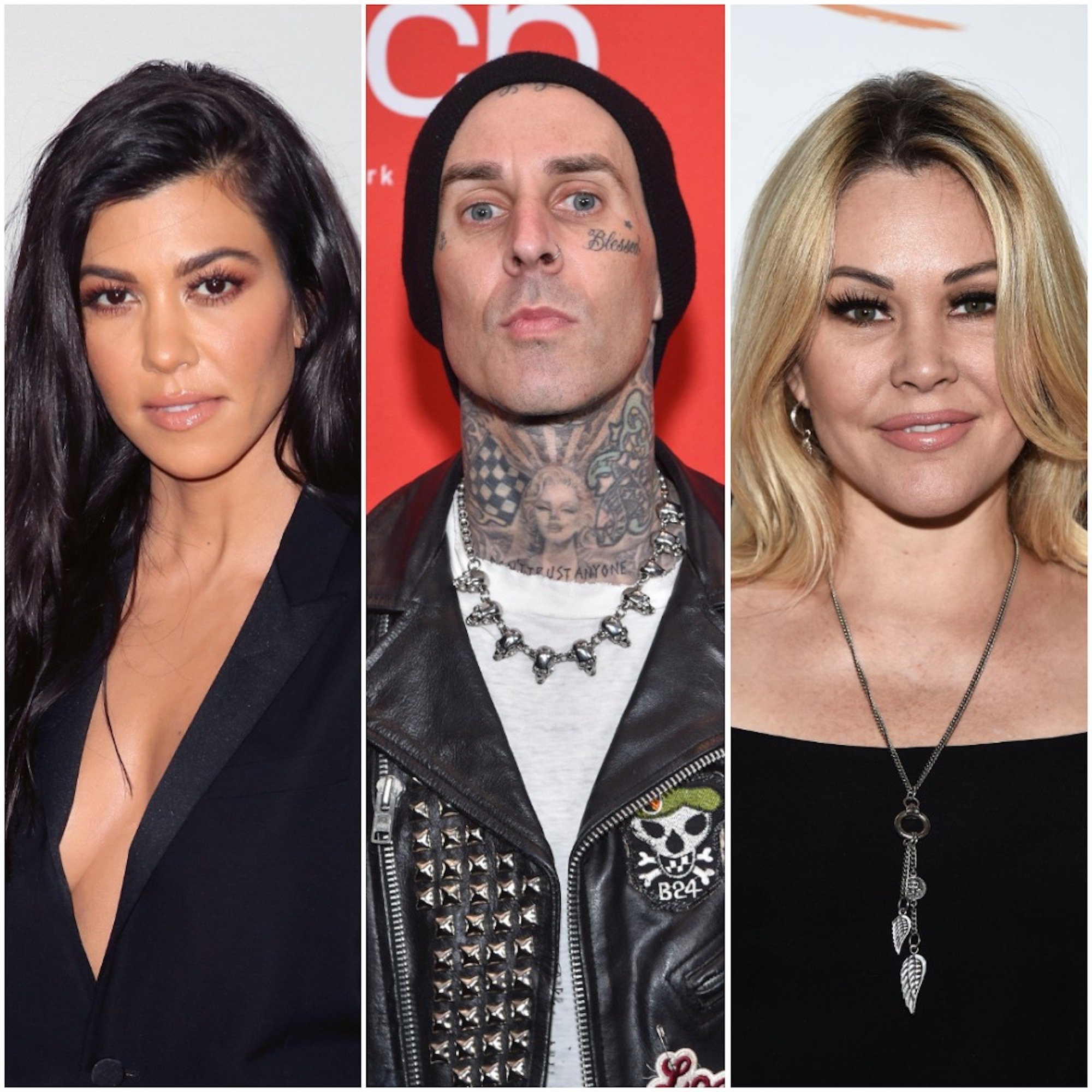 Shanna Moakler has no 'ill will' toward Kourtney Kardashian
In February, it seemed as though Kardashian and Moakler were shading each other on social media after the model liked a comment on Instagram that said Barker had "downgraded" to the reality star.
Following Moakler's apparent shade, Kardashian appeared to diss her new boyfriend's ex-wife by sharing a link to a Poosh blog post titled, "How to Break the Habit of Stalking Your Ex on Social Media."
A few hours after Kardashian shared the post, Moakler seemed to hit back at the KUWTK star by sharing a quote on Instagram that read, "Stop complaining about your life. There are people out there dating your ex."
Though it seemed to fans that Moakler wasn't a fan of Barker dating Kardashian, she recently set the record straight on her feelings toward the new couple's romance.
In a recent interview with Entertainment Tonight, Moakler opened up about her alleged social media war against her ex-husband's new girlfriend, sharing that she has no ill feelings toward Kardashian or her relationship with the Blink-182 drummer.
RELATED: How Shanna Moakler Feels About Her Ex Travis Barker and Kourtney Kardashian's Romance
"I honestly had no bad intentions whatsoever. Travis and I haven't been together for almost a decade. We co-parent, we're friends. However, I don't know anything about his personal life like that," she said. "We're not as close like that anymore. It's been 10 years. He has his own world going on, and I have my own world. Do I want him to be happy? Absolutely. I want him to be happy and if she makes him happy, I think that's awesome."
Shanna Moakler says she doesn't take social media seriously
During the interview, Moakler insisted that she wasn't trying to start drama with Kardashian on social media.
"Sadly, I guess that I liked a comment on social media. I honestly don't remember liking that comment. Sometimes when I'm on my social media, I'll like all the fans' comments, I just kinda go down and like everything," Moakler explained "And I guess I liked a comment that was disparaging. When I saw the headlines, I was like, 'What is this?' I had to go back and look at it. I didn't even realize people were looking at things I hearted. I was trying to be supportive of my fan base and didn't even realize it. I will from now on."
RELATED: 'KUWTK': Why Fans Love Kourtney Kardashian's New Romance With Travis Barker
Moakler says she doesn't take social media seriously, adding that if she had something to say to Kardashian, she would have brought it to her directly.
"If I wanted to say something, I think the world knows me as being outgoing enough if I really wanted to make a comment, I would just make a comment," she said. "I wouldn't be doing these, I guess, cryptic messages to the world."
Shanna Moakler wishes Travis Barker and Kourtney Kardashian nothing but the best
Though she's never met Kardashian in person, Moakler can see how happy Barker is with the reality star and wishes the pair "a long-lasting relationship."
"I want to see the father of my children happy," the former Miss Utah said. "It's only going to make him a better dad. And I'm in a good place and I hope they would like to see me happy so that I can be the best mother that I can possibly be as well."
Now that Moakler has addressed the social media drama surrounding her and Kardashian, she hopes that people won't "read so much into social media," because according to her, "it's not that deep and it's supposed to be fun."