Shannon Beador from 'RHOC' Just Got the Sweetest Revenge On Her Ex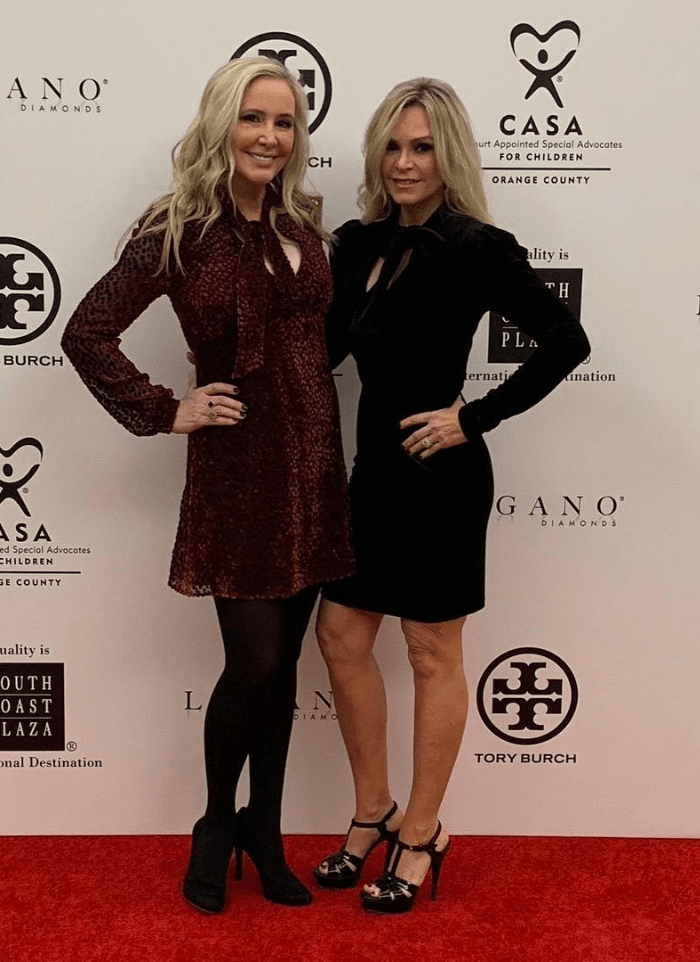 It is no secret Shannon Beador from The Real Housewives of Orange County has had a rough few years. After discovering her husband David cheated on her, Beador tried to reconcile with the infidelity and save her marriage.
Ultimately the couple divorced and all along, Shannon's weight climbed. She packed on 40 pounds, initially blaming the weight gain on a spat with castmate, Vicki Gunvalson. However, Shannon eventually admitted she had no one to blame but herself for the weight gain. Meanwhile, cameras caught Shannon's ex obsessively working out and getting more and more ripped.
So Shannon embarked upon a weight loss journey, documented both before and after her divorce. The path has been long and she's experienced successes and setbacks. But, today Shannon just dropped some bombshell images that prove she's the one who is coming out on top.
David did this unbelievable thing to Shannon
Shannon was already depressed and embarrassed about her weight gain. Plus she was devastated by her divorce. So when she received fat shaming texts from David, she took his words to the air. During an appearance on Sirius XM's Jeff Lewis Live! Jeff revealed nasty texts David sent to Shannon.
The texts from David were biting and aggressive. "F— you. So tired of you. You f—ing disgust me. F— you. What do you have to do? Eat? Because you can't get off your fat ass," Jeff's former assistant and friend Jenni Pulos read on the air, People reports.  Jeff pretended he accidentally received the texts from Shannon, to which Shannon acted "shocked."
But Pulos continued reading. "World ending tonight? You get out of your pajamas today? Sleep 'til two. The sad part is your bitch behavior is normal for you. F—you."
Her journey has been long and painful
The usually slim mother kicked off season 12 of RHOC looking remarkably heavier. Before the episode, she posted to Instagram. "So let's just get to it. Yes, I have gained weight. A lot of weight. About 40 pounds to be exact. I have not had plastic surgery or fillers, it's just plain and simple weight gain. There are multiple factors that have contributed to my size and it will be addressed this season on the show."
And then proceeded to slug away at healthy eating and working out for the next year. She was often shown cooking healthy meals for her family working out, even though she clearly hated working out.
But now she's making David eat his words
Shannon's recent Instagram posts show she is undeniably smaller. But more importantly, she looks much happier too. And as she's clearly shed the weight, she's looking more and more fit. In fact, during a recent appearance with super-fit bestie, Tamra Judge, she looks about as toned as Tamra.
Both Tamra and Shannon featured photos. And Tamra had warm and encouraging words for her pal. "Spending the day with this hottie @[email protected] #skinnyshannon see what eating healthy and exercise does. No magic pills … just being consistent and making it a life style. So proud of my girl."
And while Shannon could have gone low with an "in your face David" caption, she instead posted, "An amazing day with @tamrajudge supporting @casaholidayluncheon !"
Check out The Cheat Sheet on Facebook!