Shannon Beador from 'RHOC' Shares the Biggest Secret to Her 40 Pound Weight Loss
Shannon Beador from The Real Housewives of Orange County is now a lean, mean, fighting machine. The mother of three shed 40 pounds after battling with her weight for several months.
Cameras followed Beador's painful journey with heartbreak and weight gain. Beador, who started on the series as a svelte married mother, learned her husband cheated on her. Then she had a major falling out with friend and cast member Vicki Gunvalson.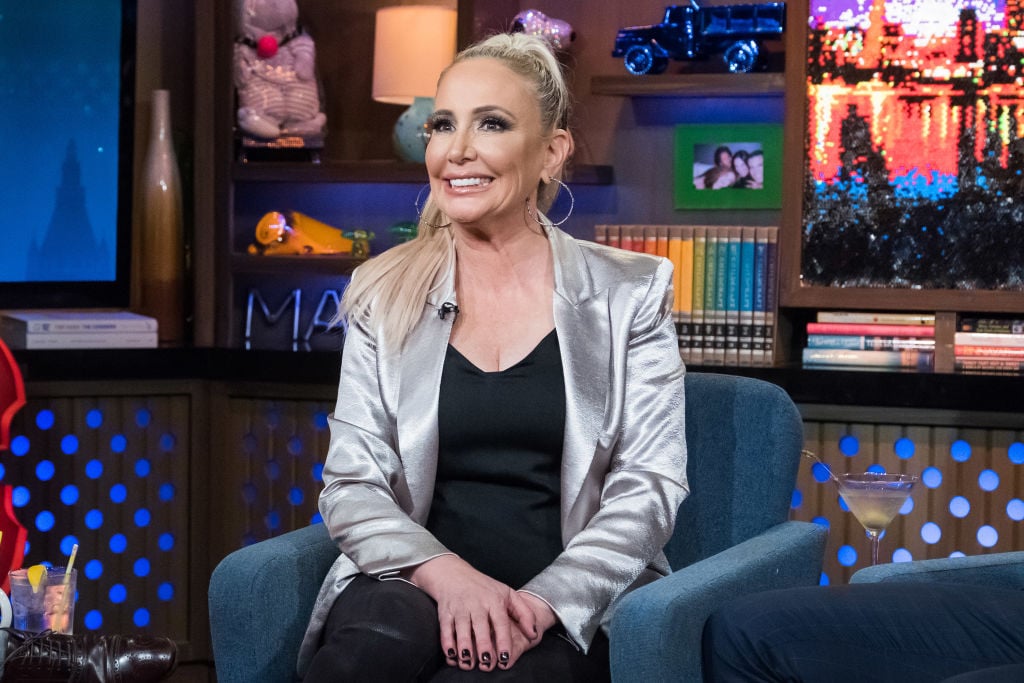 When she appeared on the show clearly heavier, she was rattled and obviously depressed. Exercise and clean eating eluded her until last year when she finally found what worked best for her. She recently shared her secrets with Bravo's The Feast.
You can't exercise off the weight
Beador discovered one weight loss hurdle many people have learned: you can't beat weight gain in the gym alone. In fact, Teddi Mellencamp from The Real Housewives of Beverly Hills shared that her "ah ha" moment occurred in the kitchen.
Mellencamp told Showbiz Cheat Sheet she was killing it in the gym but not seeing weight loss. "Yes, I was working out hard, I was doing all these crazy classes, but I wasn't taking care of myself any better because I wasn't eating right," she recalled. But once she changed her diet and ate healthier, she saw results.
The same thing happened for Beador. "After the yo-yo, I'd go back up, I'd go back down, I said, 'This is it, I am a single lady.' And I am finally going to get rid of my weight," she says. Beador ultimately reconciled with Gunvalson but divorced her husband.
This is when she lost the most weight
Beador revealed the biggest move she made to lose weight. "I'll tell you how to get rid of it," she said. "Diet, diet, diet, diet! I broke two ribs and I couldn't exercise for a couple of weeks. That's when I lost the bulk of my weight."
She then stands in front of the camera to show off her narrow waist and lean legs. "Getting there is what you eat," she advises. "It's what you put into your body. And you can eat flavorful good food that's going to satisfy you. You can eat all day if you want."
But she offers this important tip. "You just have to choose the right things to put into your body," she says. "Trust me, if I can do it, anyone can. I always heard it was 80% diet, 20% exercise. And yeah, do I have some flab I want to tone up? Absolutely. But I think it's like 90% or more diet. Because I didn't exercise for two weeks and that's when I lost the last bit of weight."
She's 40 pounds down…bam!
Beador seems completely stoked (as she should) about reaching her goal. She's now hoping to help others through her QVC food line too. "I took the principles of losing weight that I followed to my food line," she explains.
She outlines the basics of a balanced meal for weight loss. "You can have a protein, you can have a vegetable, and you can even have a little bit of starch. And have a satisfying and flavorful meal," she continues. "Put seasoning on your food, you can put a sauce on your food. You just need to know what the ingredients are in those."
Clean eating is the key. "If you eat clean you are going to lose the weight," she says. "And lose 40 pounds. When you start to see the results, then it's like more motivation. Then you are just going to keep going."