Shaq Doesn't Want His Daughters Dating NBA Players
Shaquille O'Neal might have built his massive fortune in large part due to the NBA, but it doesn't mean that he wants a similar life for his kids. When speaking about his daughters, O'Neal recently said that he didn't want them dating NBA players. While he wouldn't force his hand, he explained why during a recent interview.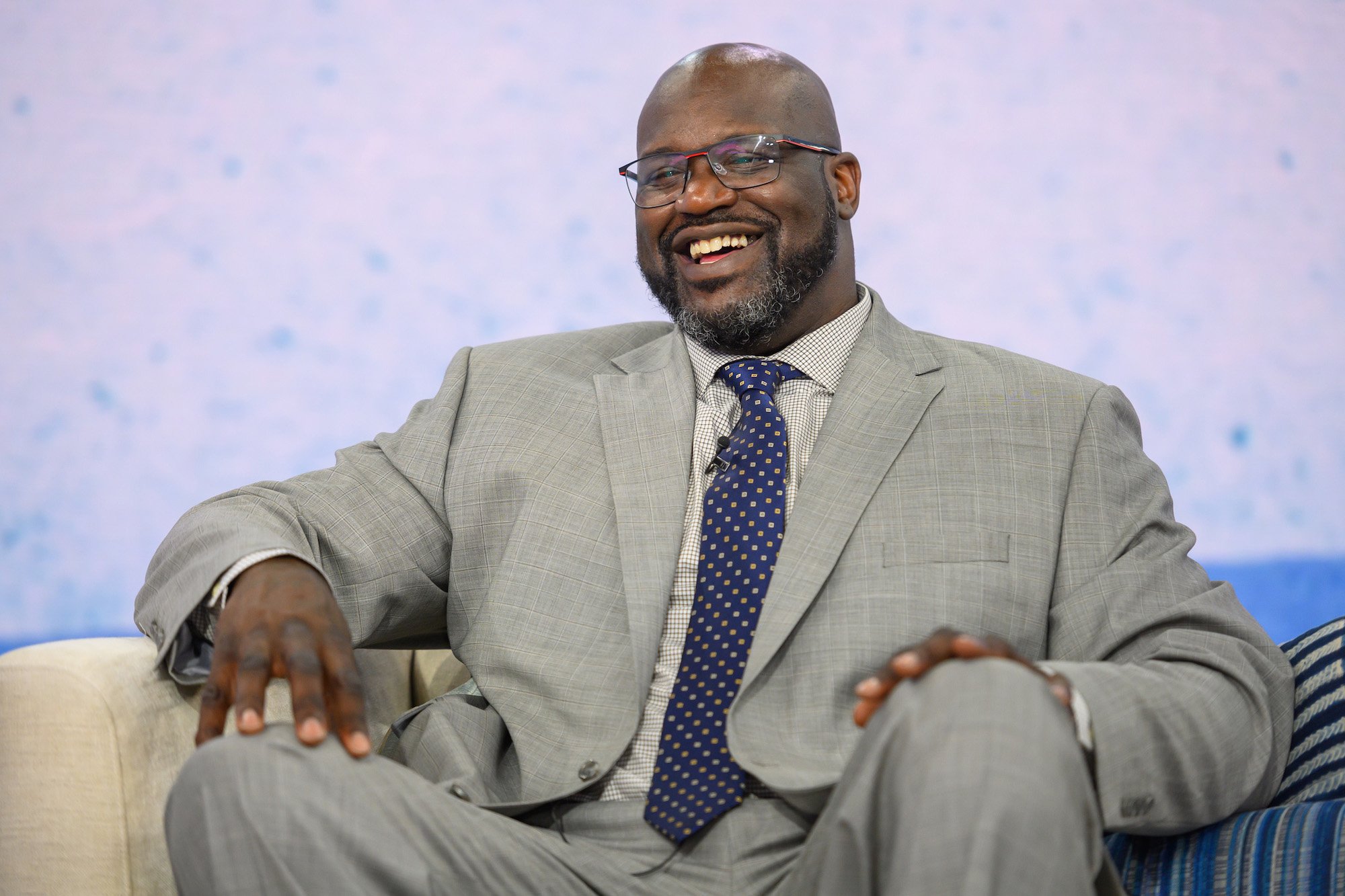 Who is Shaquille O'Neal?
O'Neal came into the NBA in 1992 after a successful career at Louisiana State, according to Biography. At 7'1″ tall and over 300 lbs, the prospect of a player who not only had O'Neal's size but skills was too much to pass up, and for nearly 20 years afterward, O'Neal was one of the biggest names in the NBA. Starting in Orlando as a member of the Magic, O'Neal quickly showed that he was more than just an athlete. 
From his earliest days in the NBA, O'Neal was just as much an entertainer as he was an athlete. From pitching nearly any endorsement deal that was thrown his way to platinum albums and starring roles in several movies, O'Neal became a household name in a way that few, outside of Michael Jordan and Kobe Bryant, could ever dream of. 
Although O'Neal took a slight step back from these when he joined the Lakers, to this day, he remains a staple on television for both his basketball analysis and his penchant for entertainment. He's made himself a pretty penny, too. According to Radio, O'Neal is worth over $400 million and counting. He's spent the money extravagantly, too. 
Of course, his kids reaped the benefits of this, too. That doesn't mean he wants them to fall into the same lifestyle choices that he made.
Shaquille O'Neal's family
RELATED: How Tall Is Shaq and What Is His Shoe Size?
For much of his career, O'Neal was married to Shaunie O'Neal. Together, they had nearly enough kids to court a basketball team. His first child, Shareef, was born in 2000 and his oldest daughter Amirah was born a year later. His second son, Rashaun, was born in 2003, and the youngest child, Me'arah, was born three years later. Shaquille also had an older child, Taahira, from a previous relationship. 
With that many kids, Shaq has been candid about the impact that fatherhood has on both him and his kid. Although he and Shaunie got a divorce late in his career, the two maintain a good working relationship when it comes to parenting. While it might seem easy for someone as wealthy as Shaq to pay others to take care of his kids, he has spoken at great length about how he wants his kids to learn the life skills to be successful independently of him.
When it comes to his daughters, that includes the way their dating lives can affect him.
O'Neal on fatherhood
RELATED: 'Shaq Vs.' Showed Why Fans Love the Hall of Fame Big Man
Speaking about fatherhood, the 48-year-old O'Neal talked to Us Weekly about his impact on the lives of his kids. 
"I want them to be fully educated or … fully independent," O'Neal said. "I want them to have most of those goals and once they get 18 on and they become little mini adults, I'm not going to be the dad that says, 'Do this, do that.' [I'll] guide them in the right path … In the perfect world, I'd like them to have a bachelors and masters and [be] going into their own field."
O'Neal jokingly said that he doesn't want his daughters dating until they're 25, and when they start, he doesn't want them testing the NBA waters for suitors. In reality, he wants them to pick the men who are right for them.
"I don't really have a lot of rules," Shaq said. "The moms do a great job of yelling and raising them and doing all that stuff. I'm more of the guy that's the settler. If my ex-wife tells my daughter, 'You can't have a boyfriend now,' I would be the one to say, 'Guys are crazy. Do this. You need to focus on your education. Learn a little bit about yourself before you start thinking about guys.' I'm more like the buffer."
Whether they heed this advice remains to be seen, but it's clear that Shaq wants his kids to be successful in everything they do. Whether that is basketball, dating, or another professional field, Shaq wants his kids to be able to get by on more than the family name and business.