Shaq's Cheat Meals Include Some Sweet Treats
Learn more about what sweet goods Shaquille O'Neals cheat meals include.
It's challenging sometimes to determine whether basketball legend Shaquille O'Neal is being serious or not. Considering he's known for having a droll sense of comedy about life, an interview with him may or may not be what someone thinks it is.
When talking about health, there may be more tongue in cheek going on than the media catches on. Shaq was interviewed recently about his diet and he gave a list of his most notable cheat meals as defiance against typical diet-related New Year's resolutions.
He noted a couple of prominent sweet treats he consumes regularly, making everyone wondering what the point was of him being interviewed about health in the first place. Shaq hasn't exactly been the pillar of any health plans since he quit playing basketball earlier in the last decade.
What does Shaq consume as his cheat meals?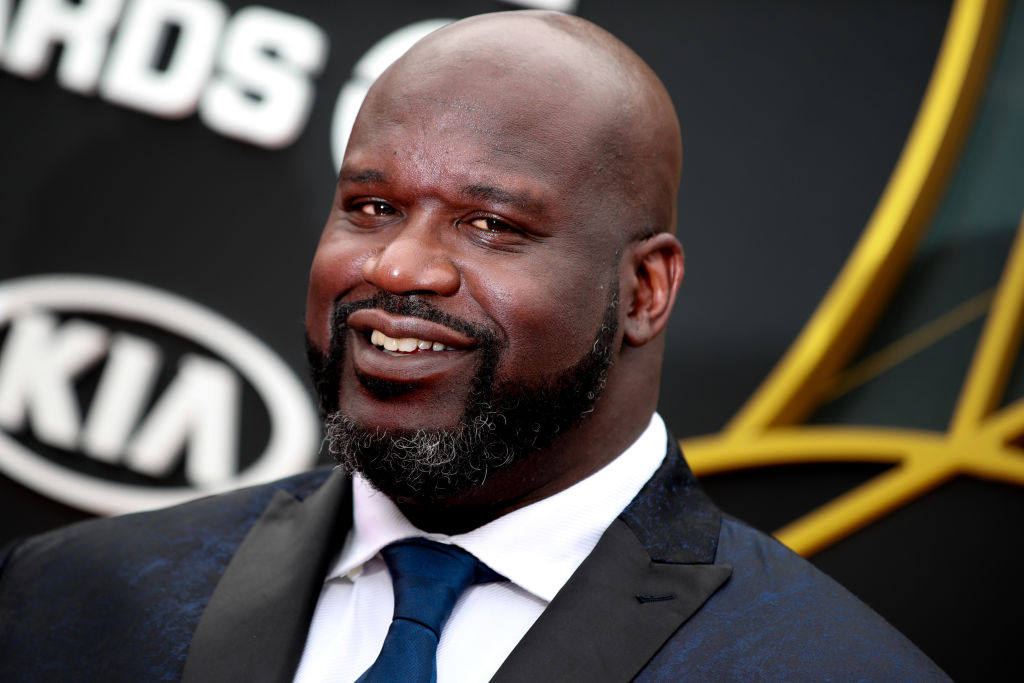 One has to assume that at his current weight, Shaq probably doesn't eat what most athletes consume. Many sports analysts note he gained 100 lbs. already while in his final season of playing professional basketball. Eventually, this got him up to 370 pounds.
Whether this is his current weight is unknown. What he has revealed is he eats whatever he wants. When interviewed by US Weekly about his diet, he says that he's "already sexy," meaning he can eat anything and still look good.
Well, even he knows what he said is all comedy. Nobody questions his weight because he's not seen on a basketball court anymore and instead in a commentary booth.
Considering he's also been hired by Krispy Kreme to be their resolution coach, it's pretty clear he not eating just kale for lunch or dinner. According to Shaq, eating Krispy Kreme doughnuts is one of his biggest cheat meals.
What this means in context is impossible to know since he's talking about it already in jest. At least he does praise Krispy Kreme for recently creating a smaller form of their doughnuts with less calories.
Shaq is also a big proponent of Frosted Flakes
Clearly, Shaq loves his sugar fixes. In addition to eating Krispy Kremes, he's also been a long proponent of Kellogg's Frosted Flakes cereal. If this sounds like typical Shaq talk, there's also a serious side to this. Consuming that much sugar could wreak havoc on his health over time unless he knows how to eat in moderation.
He does have a healthy option in sandwich eating anyway. During his US Weekly interview above, he notes he eats something called a "thamich," which is basically a "TCLT" (Turkey, Cheese, Lettuce, Tomato).
The entire point of the interview by Shaq was apparently to uphold his anti-philosophy on making New Year's resolutions. Not that he doesn't have his health in mind to get in better shape before he turns the big 5-0.
He wants to look "shredded" when he turns 50 years old
At the end of the US Weekly interview, Shaq says he wants to work toward getting back to his old weight before hitting the mid-century mark. His goal is to get himself into good enough shape where he can take his shirt off for an Instagram pic one more time.
Whether he's really serious about this or not, at least he has his future health in mind. Plus, he should keep his health plan going since eating bad will only speed up any potential medical problems in his 50s and 60s. At least he's invested in a lot of fitness-related businesses for inspiration.
One way to avoid falling into such a junk food trap is to develop good habits long enough where they become second nature and impossible to break.