Shaquille O'Neal Reveals the Sweet Reason Why Esports Has His Heart and His Investment (Exclusive)
Shaquille O'Neal may be an NBA Hall of Famer, actor, and entrepreneur but he is still a regular dad, which was the inspiration behind his interest and investment in esports. He laughed when asked about how esports (which are essentially competition-based video games) caught his eye, admitting his children introduced him to the phenomenon.
How did Shaquille O'Neal get into esports?
Years ago, O'Neal's children asked him to take them to an esports event at the Staples Center. He was stunned by the electricity he experienced coming from the arena.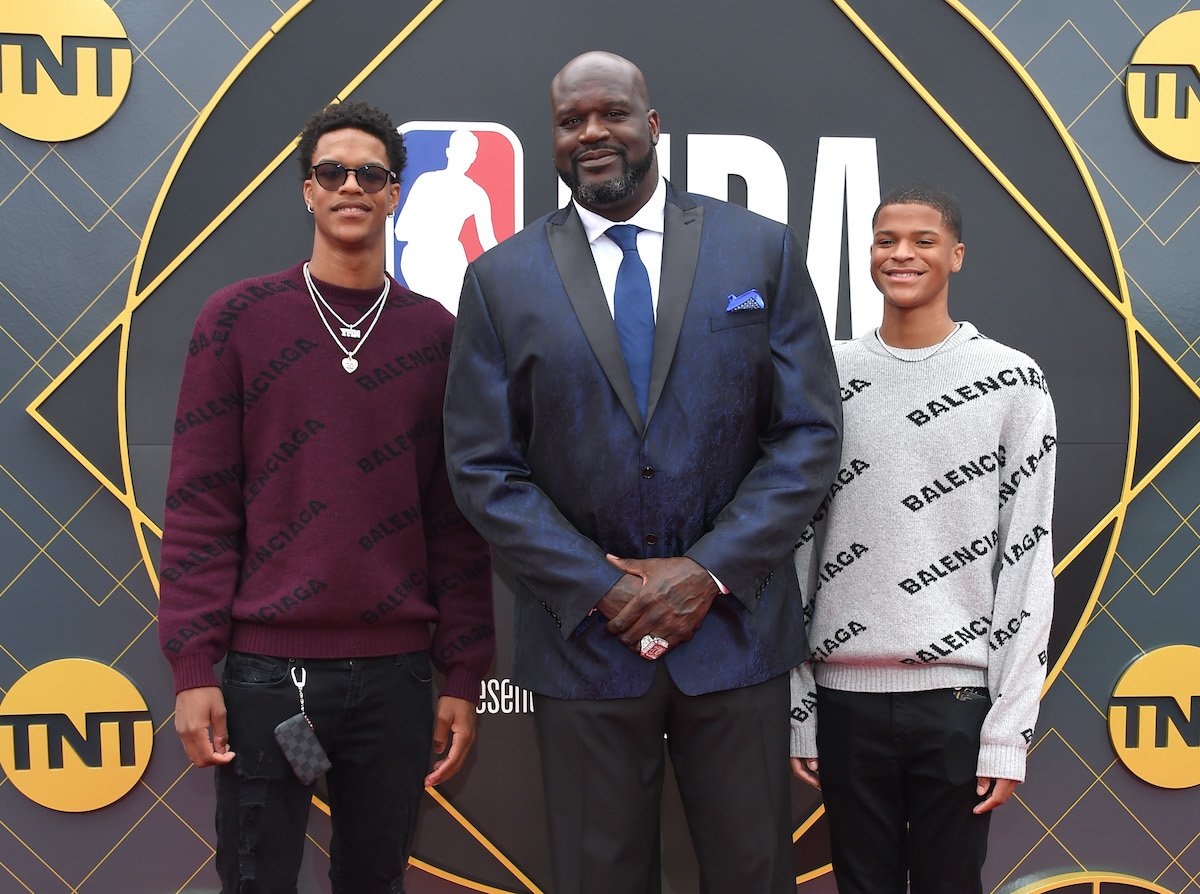 "I'm in L.A. with my kids and they asked, 'Dad can you take us to the Staples Center?'" he recounted to Showbiz Cheat Sheet. "So we go in, walk in the back, and as I'm walking through the tunnel, I hear, 'ahhhhhh!'" O'Neal re-created the sound of the crowd cheering. "I'm wondering what is this a concert or something? Justin Bieber or something?"
"But as I came around the corner, I see kids, I see the stage," he continued. "I see kids playing games and I see guys going back and forth and I'm like, 'What is this?' They're like, 'Dad it's esports!'" The platform has grown so big that teams compete for some pretty serious cash. (In 2019, a 16-year-old won $3 million at the Fortnite World Cup, Marketwatch reports.)
Shaquille O'Neal decided to invest in NRG's Rocket League team
O'Neal admitted it was easy to get swept up in the excitement and action of esports. "It's really fun to see what the kids got into," he exclaimed. "So then when I get home, I'm calling all my technology friends asking, 'Hey have you heard of esports?' They said yeah it's emerging it's going to be big."
The more people O'Neal reached out to, the more his hunch was solidified that esports was going to be huge. He became an early investor in NRG Esports and recently leveraged his partnership with auto insurance company The General to broker the first-ever naming rights deal for NRG's Rocket League team. As part of this partnership, The General has bought naming rights for NRG's Rocket League team, which is the first Rocket League naming rights agreement in the history of North America.
Esports allows kids to play from home, which is another reason Shaquille O'Neal loves them
While the naming right deal is one more smart financial investment for O'Neal, he admitted he has another reason why he loves esports. O'Neal said the world is different than the environment he grew up in where kids could go outside and play without worry.
"I wish I could explain it," he said. "I hate to say it like this, but I'd rather them be in the house doing something positive than outside doing something negative. We use to go outside and play. I don't think I want my kids outside all the time like that. I used to be outside all day."
RELATED: Exclusive: Shaquille O'Neal Sends Strong Message About 'Sensitive' NBA Players — 'It Doesn't Matter to Me if They Get Upset'
Related post url: 
O'Neal said fans can get involved in The General NRG's new jersey design for Season XI. Starting Tuesday, July 6, fans will be able to choose from four jersey designs for the team's new jersey that they will debut in August for Season XI. Voting goes through July 20 and fans can vote daily at www.TheGeneral.com/NRG.The winning jersey will be announced on Wednesday, July 21 at 9 a.m. CT.