Shar Jackson On How 'Moesha' Influenced a Generation and Her Close Relationship With Brandy
Brandy made longtime Moesha fans dreams come true when she announced that a reboot of the popular 90s sitcom was in the works. Details of the reboot have yet to be released but one character many are hoping returns is Niecy Jackson, played by Shar Jackson.
Jackson starred on the series for all six seasons as one of Moesha's best friends. Niecy is one of Jackson's most beloved characters and most well-known throughout her acting career. She barred all in a new interview on her time working on the series, its impact, and the status of her relationship with Moesha star, Brandy.
Shar Jackson on 'Moesha' as Niecy Jackson
Jackson starred as Niecy on Moesha for the entire run of the series. In the beginning, her role was minimal but grew throughout their high school years, with Niecy becoming an intricate part of Moesha's friend circle. She eventually becomes Moesha's closest friend and roommate in college.
She did not have to audition for the role, as she'd worked on a sitcom prior who had the same team of producers. She explained during an interview with Netflix's Strong Black Lead podcast. 
I was working on this other show called 'My So-Called Life' and I had like one more day and I was going to wrap and I got a call from the producers [of Moesha] and they were like, 'We're on production on this show and we shot a couple of days but the actors that we had isn't really working out so we were wondering if you could come in?'
The rest was history, but her character was initially only supposed to appear in one episode – the pilot. Producers love Jackson and continued to add her into more scenes, eventually becoming a recurring character.
Much of Niecy's character was infused with Jackson's real-life personality. She was an entertainment junkie and aspiring dancer – Jackson in real life was an actress and singer. She was given free rein to develop Niecy into who she wanted her to be and was intentional in how she went about it.
"We had Brandy who was the straight, super educated, 'I'm going to be the good girl'…then we had Countess [Vaughn] doing the Kim character which was like the off the cuff, crazy and getting into all the mischief friend and I was like well what about the chick that holds them together," she explained.
Shar Jackson on 'Moesha's' influence and her relationship with Brandy
Jackson explained that her love of the show is due to its ability to successfully tackle important subject matter, especially for Black teenagers coming of age at the time. 
I'm so proud of that show. Everything we did was so groundbreaking and I didn't realize it until I became an adult. When we were doing it, it just felt like we were making a show. To hear the younger kids talk about it, I'm like 'Woah, yeah we did talk about that. The Mexican and the Black racial thing, we did touch on that.' So it's crazy because we really touched on things that were happening in our neighborhoods and nobody else was doing that.
Jackson also explained that the show's success was in part due to the chemistry of the cast, especially her relationship with Brandy. They'd known each other through industry circles as they were both singers, but their relationship grew while working on the show.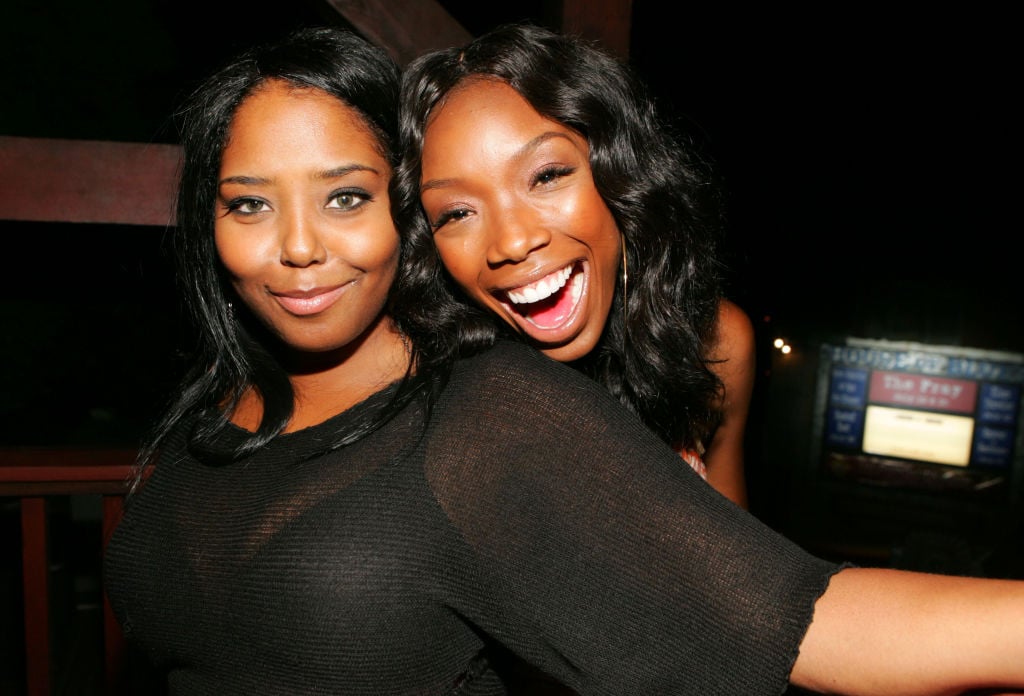 "Bran is my girl," Jackson beamed. "I didn't get to know her [intimately] until we did the show."
The Niecy character appeared on other Black sitcoms besides Moesha, with guest roles in the Moesha spinoff The Parkers, as well as Girlfriends, and Clueless – showing the impact the character and show had during its time.