'Shark Tank': 2 Familiar Faces Are Returning as Guest Sharks
ABC's 'Shark Tank' is welcoming some new guests to the panel as well as two investors who've previously taken a dip in the Tank.
Shark Tank's season 12 premiere hits the airwaves on October 16. Abiding by social distancing guidelines, the reality show is welcoming back its six main Sharks: Barbara Corcoran, Mark Cuban, Lori Greiner, Robert Herjevec, Daymond John, and Kevin O'Leary.
The show's 12th season will also feature some guests on the panel. Two investors will be diving into the Tank for the first time, while two others have already taken a dip in the choppy waters during past seasons.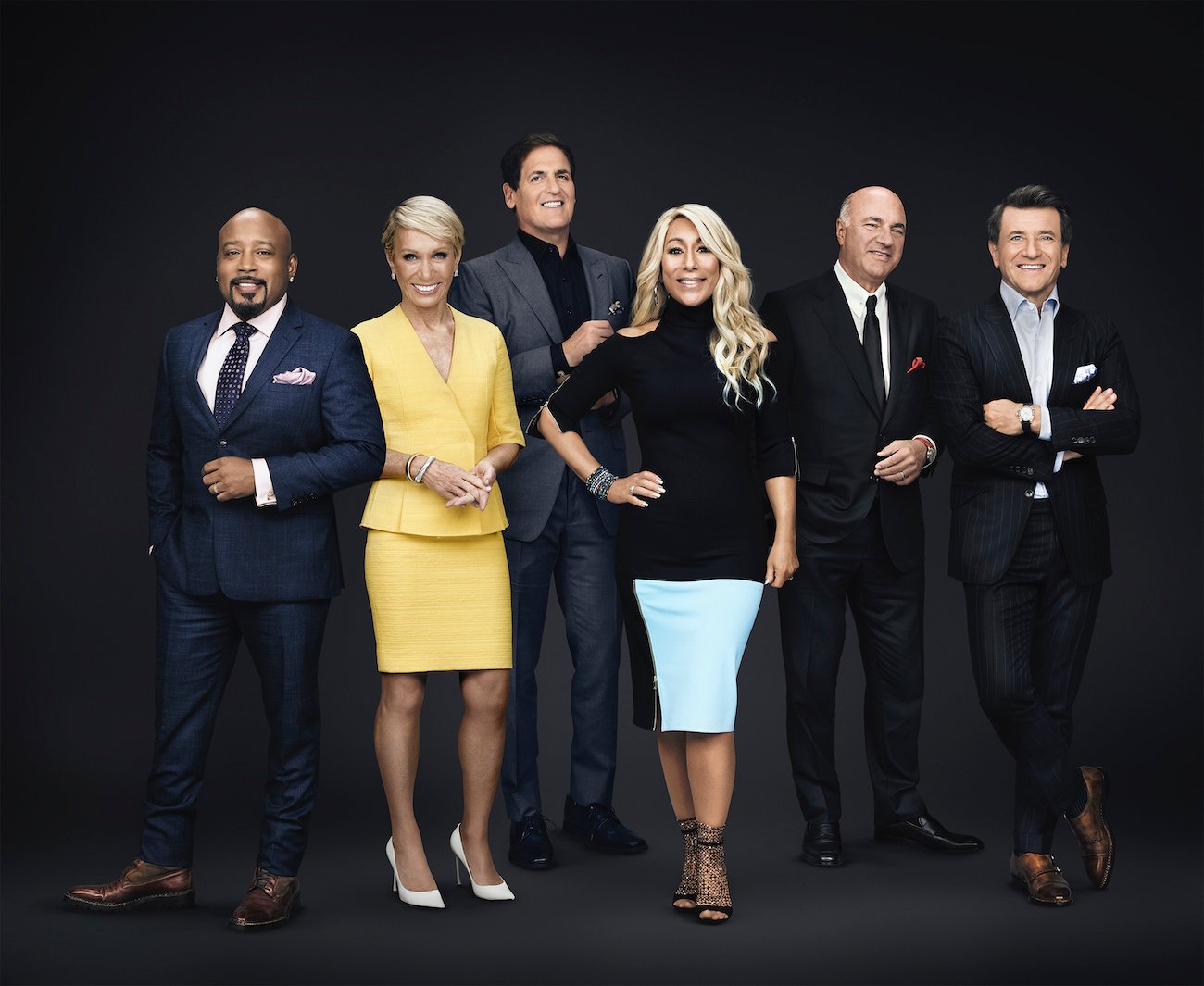 Season 12 of 'Shark Tank' filmed in Las Vegas
The cast and crew of Shark Tank headed to Las Vegas to film season 12. With strict quarantine restrictions for both the Sharks and entrepreneurs, Cuban noted the few places they were permitted to go outside their implemented bubble.
"We had to quarantine for several days when we got there," the billionaire investor said, according to USA Today. "We couldn't leave our rooms. … There were little patios we could go out on, but no walking around outside. The entrepreneurs had to quarantine for an extended period in order to be able to present to us. But it was worth it."
Viewers will see visible changes on the Shark Tank set to adhere to health safety requirements. Sealing deals with a hug is also off the table.
"With the social distancing, we couldn't hug the entrepreneurs after we did a deal with them," Cuban explained. "The space between the sharks was much wider. Instead of just being a straight line of the five of us, it's curved a little bit around the entrepreneurs."
New 'Sharks' taking a swim this season
Season 12 welcomes some new Sharks into the competitive waters. Serial entrepreneur Blake Mycoskie will join the panel as a guest, renowned for founding TOMS Shoes and creating One for One®, a business model that donates to a person in need with each product purchased.
Stepping down as CEO of TOMS in 2014, Mycoskie focused on his philanthropic work and created the Social Entrepreneurship Fund for startups that are socially mission driven. A bestselling author, Mycoskie also co-founded the program Madefor which explores wellness through a combination of modern neuroscience, psychology and physiology.
Kendra Scott is also dipping her toe in the choppy Shark Tank seas this year. Scott founded her company of the same name in 2002 just three months after her first son was born. As chairman, CEO, and lead designer of the jewelry and home accessory brand, Scott promotes family, philanthropy, and fashion as the cornerstones of her company.
Named Ernst & Young's National Entrepreneur of the Year in 2017, Scott supports and develops charitable initiatives geared toward women including the Kendra Cares program. Her company has given in excess of $30 million to local, national and international causes over the last decade.
A-Rod returns to 'Shark Tank', along with some KINDness
Founder and CEO of the healthy snack bar KIND, Daniel Lubetsky is coming back to Shark Tank as a guest panelist this season. Making his debut on the reality show in season 11, Lubetsky emigrated from Mexico at just 16 years old. The KIND founder is also very dedicated to philanthropy, creating international organizations such as PeaceWorks Inc. and the OneVoice Movement.
Taking on business pitches in seasons 9 and 10, Alex "A-Rod" Rodriguez is diving back into the Tank for season 12. While rumors of the ex-MLB player not being able to return to the reality show due to a deal with NBC, Rodriguez is slated to step up to the plate from his seat on the panel this year. The baseball star has already teamed up with a fellow Shark on deals outside the Tank.
"Our first investment was a sweetheart deal, and we jumped at it," Corcoran said of joining forces with Rodriguez on a real estate investment, according to the New York Post. "It took almost six months to negotiate, but Alex is incredible with this stuff. I thought he just hit balls, but he runs numbers."
Apparently, Rodriguez has no problem dealing with the feeding frenzies that ensue when a promising investment enters the Tank. 
"Rodriguez is a businessman through and through," Corcoran revealed. "He's got a big ego. I thought I had an ego, but I look like a mini-me next to him in the ego department."
Shark Tank season 12 premieres on October 16.