'Shark Tank' Announces Season 12 Premiere Date and Mark Cuban Says It Will Be 'Off the Charts' Intense
ABC's hit reality show Shark Tank is ready to launch Season 12. With many shows still out of production due to the coronavirus crisis, Shark Tank fans are thrilled to learn of new episodes already set to air beginning on October 16.
Panelist Mark Cuban recently gave a sneak peek on Instagram of what viewers can expect. Now the NBA team owner is sharing more details on deals causing some choppy waters inside the Tank for their upcoming season.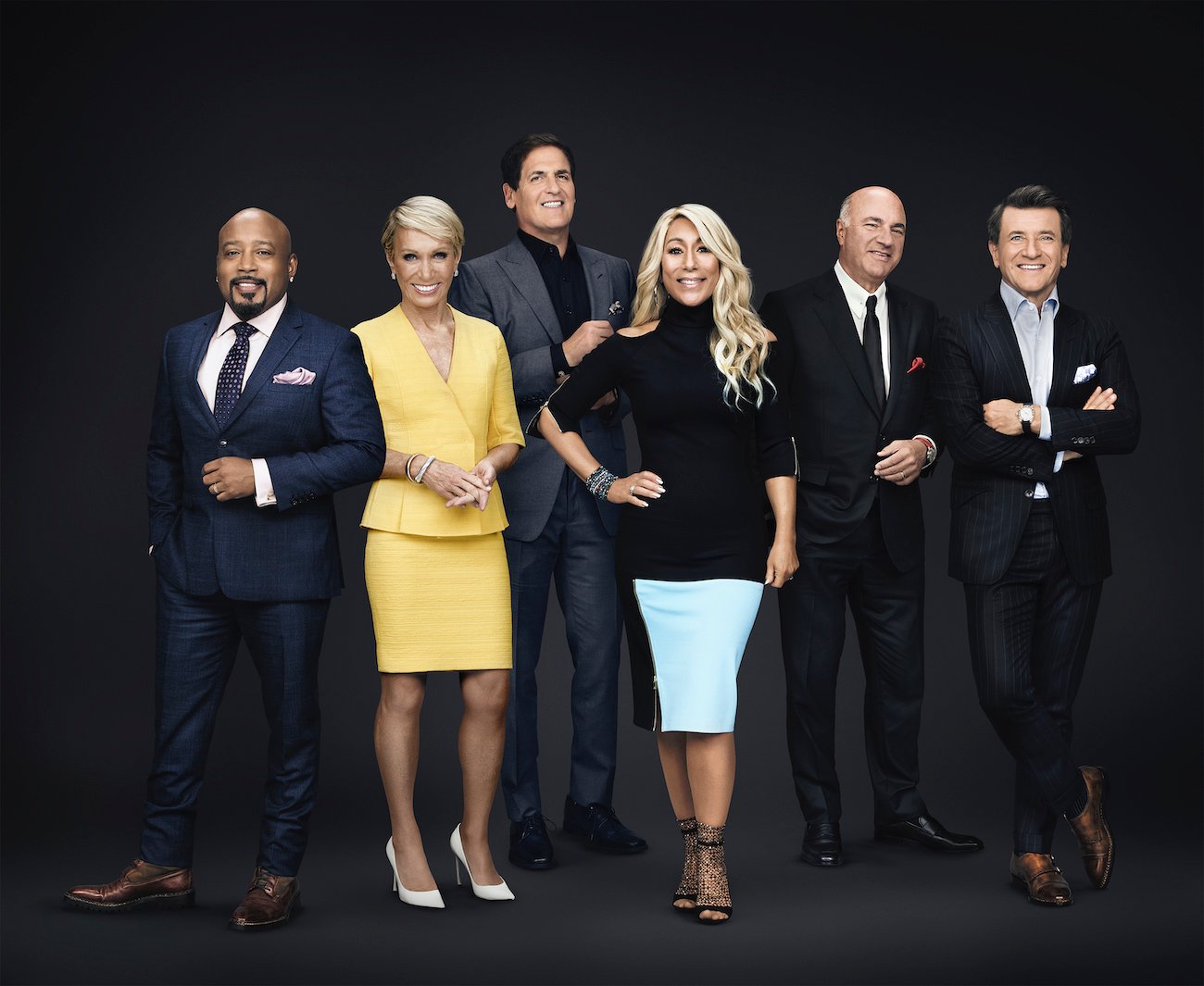 Why Mark Cuban loves 'Shark Tank'
In an interview with Variety, Cuban shared why he still relishes his seat on the Shark Tank panel.
"Helping entrepreneurs, that's my thing," the billionaire explained. "That's what I love to do. I've built and sold a bunch of companies, but now this is my chance to help others."
The tech guru sees the reality show as a launching pad for aspiring entrepreneurs. With an investment from a Shark and the exposure contestants receive from an appearance, Cuban sees endless possibilities.
"The shooting of the show doesn't take all that much time in the big picture of things," he said. "But the message it sends is, the American dream is alive and well … anybody can start a business and amazing things can happen to that business."
Shooting 'Shark Tank' during COVID-19
With nationwide lockdown restrictions and social distancing protocols in place due to COVID-19, Cuban revealed that Shark Tank's 12th season was handled differently from previous years.
"It truly was a bubble," the reality star told Variety. "We were literally kept in our rooms and had to follow a specific path to a specific elevator, following tape on the floor and signs on the wall to go to a specific makeup station."
Rather than the panelists sitting within arm's length of each other like in the first 11 seasons, the Shark Tank investors have a new seating format for Season 12.
"The set was redone, so it had social distancing," Cuban revealed, sharing that their setup now is "kind of curved … We're facing the entrepreneurs and have six feet – six and half feet, actually — between each of the Sharks."
The Sharks were apparently filming in a different tank as well, though the location was kept under wraps.
"We were in an undisclosed location," Cuban recalled. "A hotel where we literally were quarantined in the hotel and were not allowed to leave."
Waters are swirling in Season 12
With the new studio setup and COVID-19-related restrictions, Cuban promises even more energy between the Sharks and entrepreneurs.
"Literally, we had to quarantine, the entrepreneurs had to quarantine," Cuban explained. "And so when the cameras started rolling, everybody was fired up and ready to go. There was a lot of pent-up energy from just sitting in our rooms basically doing nothing in between shoots. So the intensity was off the charts."
The Shark Tank star noted a more determined demeanor in contestants this year, most likely due to the economic consequences of the pandemic.
"The entrepreneurs really were committed to being there having to go through the quarantine," Cuban remarked. "We had a lot of timely type deals, entrepreneurs who created businesses geared toward the pandemic, entrepreneurs whose businesses had to pivot … or whose backs were against the wall because of the pandemic."
According to the Dallas Mavericks owner, fans won't be disappointed with the upcoming season. "You get the same Shark Tank that you've seen," Cuban said, adding, "but I think the level of intensity was 2X at least."