'Shark Tank': Barbara Corcoran Said This Advice From Barbara Walters 'Helped Me Tremendously'
Prior to landing a seat on the 'Shark Tank' panel, Barbara Corcoran wanted to take on a new career direction after making it big in real estate and got some words of wisdom from veteran journalist Barbara Walters.
Barbara Corcoran made a name for herself as a real estate mogul before landing a seat on the Shark Tank panel. When she decided to pursue a new path on television, Corcoran credited journalism icon Barbara Walters with some valuable words of wisdom that gave her an edge in the industry.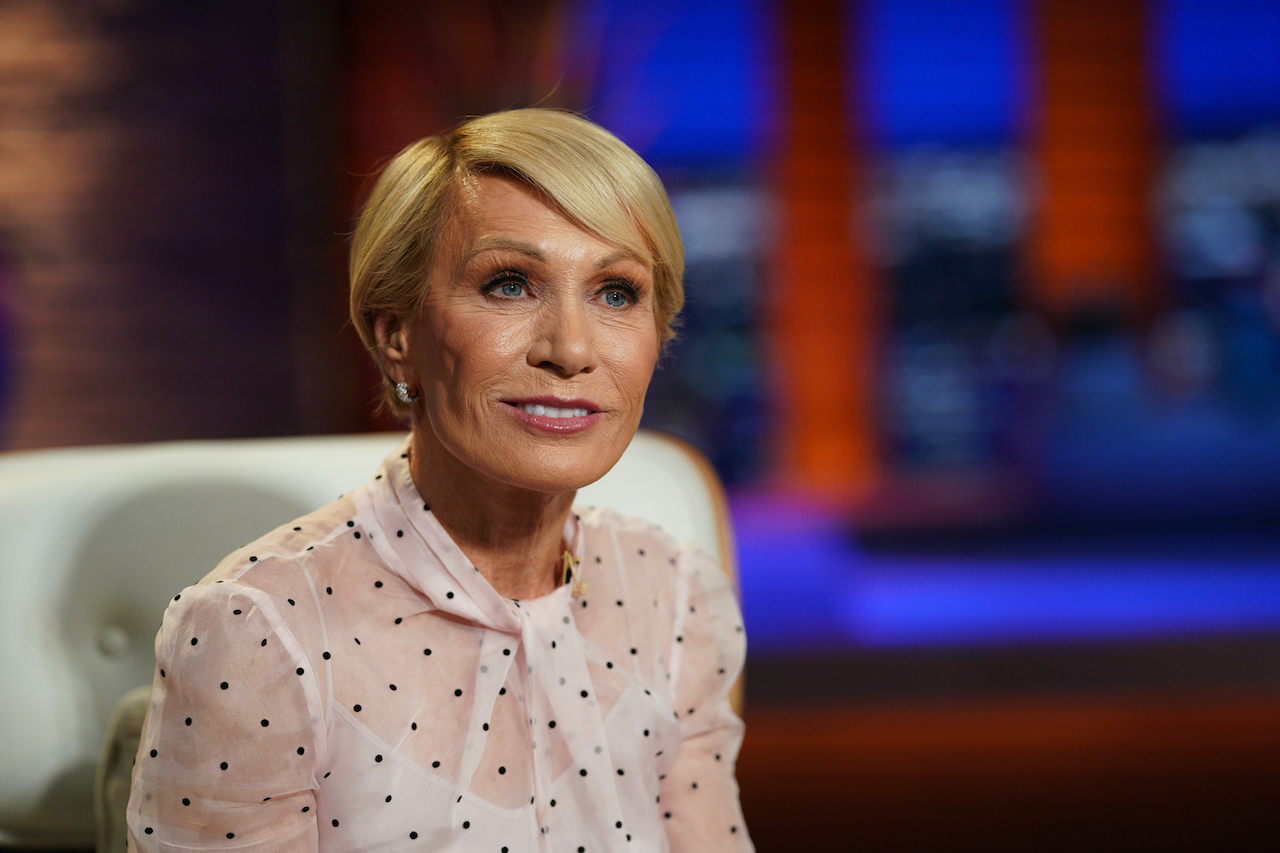 Barbara Corcoran created a real estate empire with just $1,000
Corcoran's real estate prowess is legendary, especially in New York City where she became one of the area's top brokers. The Shark Tank star launched her company, The Corcoran Group, with just $1,000 loan she received from her boyfriend at the time. Her knack for marketing helped put her business on the map.
"For me, publicity was the big kahuna," Corcoran told AARP in 2018. "In 1981 we were close to going out of business. So I wrote a small report to see if I could draw attention to our company. I added up our 11 apartment sales over six months, got an average and typed 'Average NYC apartment price: $255,000.' Then I sent it out to everyone I knew who wrote for the New York Times."
Her analysis got printed and resulted in high visibility and authority in the industry.
"Two weeks later, a story on the front of the Times real estate section said, 'Study Shows Co-Op Prices Nearly Quintupled.'" Corcoran recalled. "And the first line was, 'According to…The Corcoran Group.' It was like being hit by a magic stick! We had credibility overnight."
'The View' star gave 'great advice' to Barbara Corcoran
Corcoran sold her business for a whomping $66 million in 2001. The Shark Tank panelist wanted to veer off from real estate and try her hand at being a television personality.
"It took a while, but I finally wrote a list of what I loved and what I hated," Corcoran explained. "I found out that the things I loved were very few. I loved making people happy, I loved the media, and I loved the attention of a crowd. So I decided to go into the TV business. I thought it would be easy, but my entire Rolodex was useless."
The real estate mogul gave props to Walters for steering her in the right direction in making a name for herself on the airwaves.
"Do you know who helped me tremendously? Barbara Walters," Corcoran revealed. "I went on The View and she asked me, 'What do you do now?' I said, 'I'm trying to become a TV expert on small business because I don't ever want to talk about real estate again.' And she said, 'You better grab real estate and make it your own if you want to go into TV. Because the minute someone else does, you're going to hate yourself.' That was great advice."
Barbara Corcoran says 'Shark Tank' panel is 'a family'
With several books to her name and frequent guest appearances on news programs like the Today Show and Good Morning America, Corcoran is a full-fledged reality star thanks to her Shark Tank celebrity status. Now that she's a famous face, Corcoran also lands plenty of endorsement deals and speaking engagements. She often expresses her gratitude for the platform Shark Tank provides and her fondness for her fellow panelists.
"After our 10-hour day on set is over, we like each other!" she said of her Shark Tank co-stars, according to Parade. "We're a family. And as everyone is smart in a different way, we all respect and learn from one another, so we're always thankful."