'Shark Tank': Barbara Corcoran and Mark Cuban Notice 'Hungrier' Entrepreneurs in Season 12
Fans of ABC's Shark Tank were thrilled that the season 12 premiere date is set. The original six panelists – Barbara Corcoran, Mark Cuban, Lori Greiner, Robert Herjavec, Daymond John, and Kevin O'Leary – are returning to make the dreams of some hard-working entrepreneurs come true.
Apparently, many contestants this season are at a critical point in their companies. According to Corcoran, small business owners are "hungrier" for deals this year due to the economic fallout from the coronavirus crisis.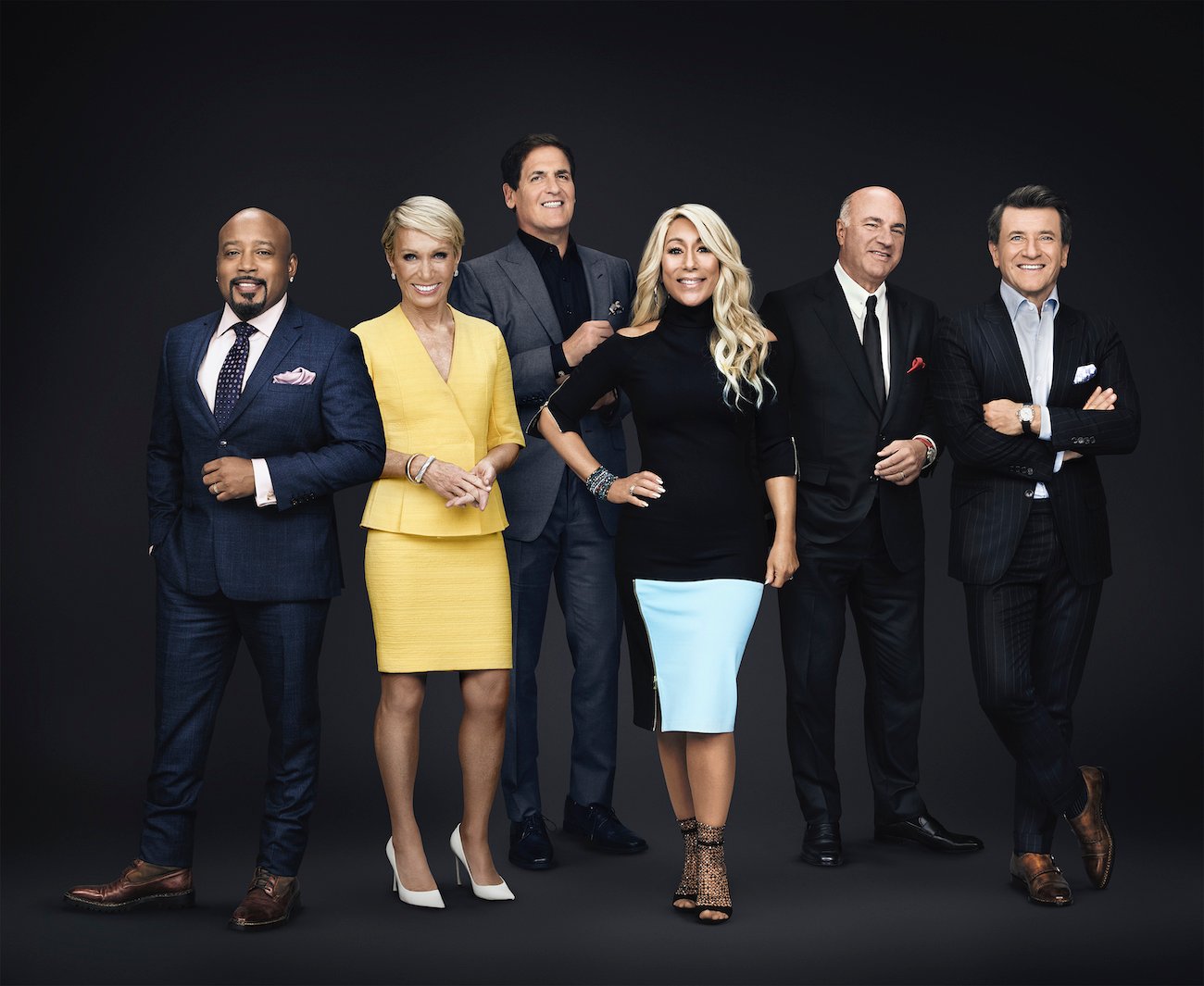 Emmy nods for 'Shark Tank'
On July 28, the Television Academy announced the nominees for the 72nd Emmy Awards. Shark Tank received two nominations: Outstanding Structured Reality Program and Outstanding Host for a Reality or Competition Program, which includes all six panelists. Though the ceremony will be virtual due to COVID-19, Corcoran plans on an elaborate viewing.
"I'm going to have (a party) at home on my terrace (overlooking Central Park) in New York," the real estate icon told USA Today. "In the pandemic, we are limited to 20 people in my home. Everybody's coming in formal attire. Everybody will be six feet apart. … I'm going to have a big red carpet from my front door to my terrace. We are going to do the Emmys just as good as if we were in Hollywood."
Cuban has a different approach to watching the big event, preferring to keep it casual.
"I'm going to sit here at home with my family (wearing) a T-shirt and shorts," the NBA team owner said, adding "and I'm going to scream at the TV."
'Shark Tank' companies get hit by the pandemic
Scores of businesses have shut down or had to layoff employees due to the pandemic. Many companies invested in by a Shark Tank star were not immune to the tumult.
"Out of the 150 Shark Tank deals I've done, there were probably 15 that have really been hit hard in a negative fashion … they had a retail component or they weren't as strong online as they needed to be," Cuban revealed. "The entrepreneurs have really stepped up … In some cases, the pandemic has helped them."
Corcoran's entrepreneurs that were quickly able to take on the challenge and pivot their strategy were the most successful in handling the crisis.
"Probably a quarter of them have gone out of business," she said. "And roughly a quarter are almost twice as strong as when they went in. It's been interesting to watch the difference. The entrepreneurs that went under, I couldn't move them off first base. The entrepreneurs that did so well hit the floor running."
Hungry Sharks, 'hungrier' entrepreneurs
The pandemic also affected how the reality show is filmed. The Sharks and contestants remained under quarantine before shooting for season 12 to stay within current health safety protocols. The panel's seating is now curved to adhere to social distancing guidelines. One other difference Corcoran immediately noted was the more determined tone of this season's entrepreneurs.
"It was far more intense … the entrepreneurs that came to set were hungrier than I've ever seen in my life," the real estate mogul remarked. "Part of it was because they already came through a terrible time, the pandemic. Usually, you get the feeling the entrepreneurs want to get an investment as an option. This time it was so different, like a last chance. … It added such an intensity to every pitch and every negotiation."
Cuban sees the start of Shark Tank's new season as a sign of hope to business owners and those struggling from the economic impact of COVID-19.
"People want good news," the billionaire investor said. "They want to know that in the midst of this there are positive stories, people fighting through, businesses breaking through. They want to know that if this continues longer than expected that there is hope."
Premiering on October 16, Shark Tank's new season may be the encouragement viewers are craving right now.
"If we can motivate people to start businesses, particularly after the negative economic impact," Cuban said, "that's a beautiful thing."