'Shark Tank': Why Barbara Corcoran Hopes This Guest Shark Doesn't Get Invited Back
Barbara Corcoran is known for her business prowess and savvy investing on Shark Tank. Though she enjoys partnering with other Sharks and those that have taken a guest seat on the panel, Corcoran admitted that she'd rather this guest Shark stay out of the Tank.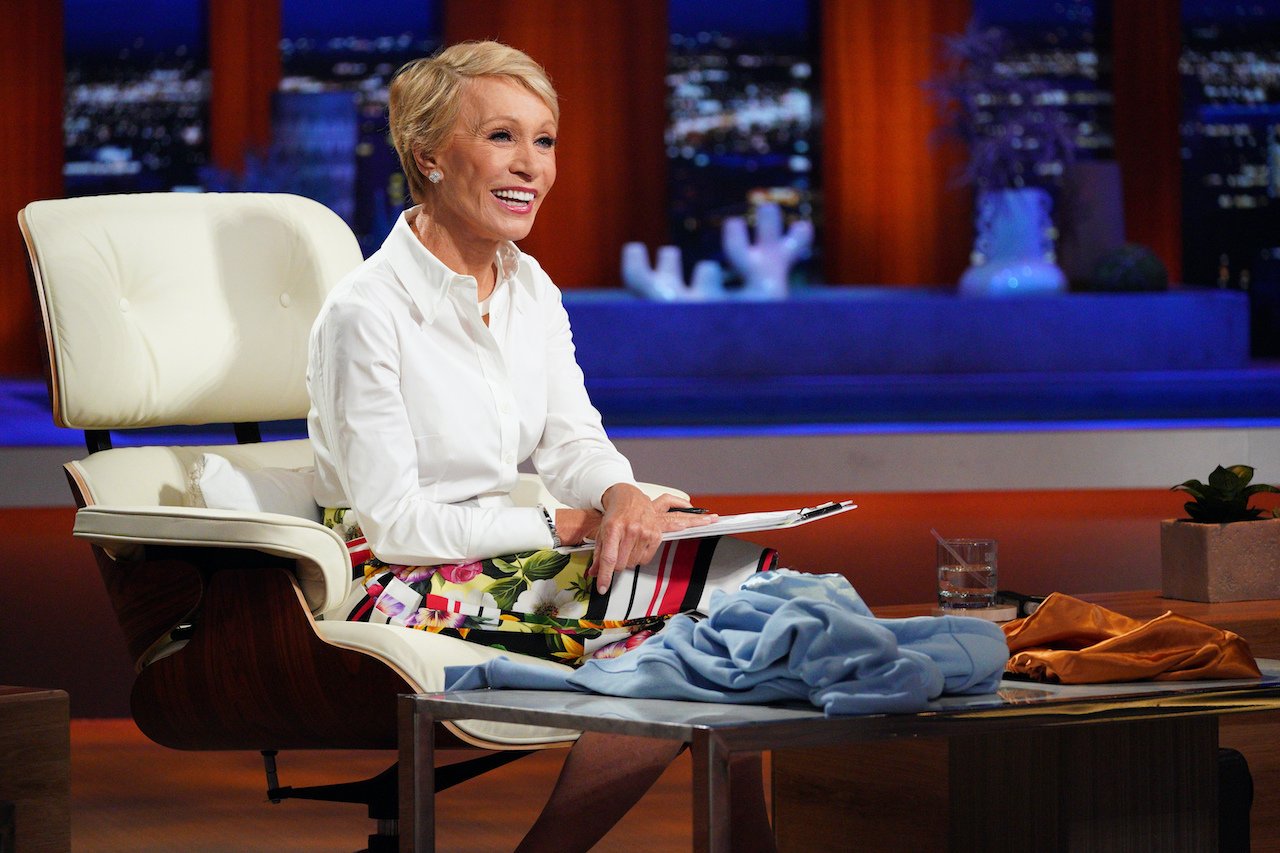 Barbara Corcoran calls this Shark the 'biggest man on campus'
When asked in a 2018 interview if she is partial to a particular Shark on the panel, Corcoran didn't hesitate to name her top pick.
"Definitely Mark Cuban – he's a billionaire," Corcoran said on The Morning Breath of the NBA team owner. "He's richest, he's most handsome, he's the tallest guy on the set, and I think he has the best business acumen of all of the fellow sharks, myself included."
Corcoran has previously commented on Cuban's massive wealth, and considers his financial status as giving him a head above the rest.
"He's the biggest man on campus, if you think about it," she shared with Business Insider in 2017. "He's the only billionaire on set — right away that qualifies him as the biggest guy on campus, in my opinion. We're all millionaires, measly millionaires. He's a billionaire. That's a big difference."
'Shark Tank': Why Barbara Corcoran Wants an Invite on This Show
'Real Housewives' alum 'worried' Barbara Corcoran
Skinnygirl founder and former Real Housewives of New York star Bethenny Frankel took a seat on the Shark Tank panel in seasons nine and ten. With her background in business and assertive bent, Frankel had no problem swimming in the choppy waters with the Sharks. The reality star was such a formidable competitor that Corcoran prefers her to stay out of the Tank.
"Bethenny was phenomenal," the real estate guru said in praise of Frankel. "In fact, she was so good, I got worried. I'm like, 'If she stays in my seat, I'm going to kill her.' It was scary to have, like, a Bethenny Frankel. She came in like a barracuda." She added jokingly, "I hope they don't invite her back."
Corcoran isn't the only one who noticed Frankel's Shark skills. Cuban commented on the Bravo alum's tenacity in the Tank and commended her resilience.
"I love Bethenny," Cuban told Showbiz Cheat Sheet in 2018. "I mean, she's smart and intense. We're going to battle sometimes. I respect her intensity and you know what, it's going to come out."
Bethenny Frankel is 'comfortable' being the 'underdog
In 2019, Frankel reflected on her guest Shark stint and shared that she felt typecast due to her RHONY fame.
"The network and the production company looked at me like a housewife, and like I wouldn't be able to keep up," Frankel remarked in 2019, according to Entertainment Tonight. "They said, 'You know these are very serious business people?' and I said, 'Uhhh, OK. I've been on the cover of a small magazine called Forbes. I might be able to hang, too.'"
Frankel proved she could hold her own with the Sharks and partnered with several entrepreneurs during her guest appearances. Any doubts she sensed from others only made her rise to the occasion.
"It's hard to go into an arena like Shark Tank, and be taken seriously as a housewife," Frankel said. "I somehow always manage to get back to being the underdog. No matter what I do, I get back to being the underdog and I'm comfortable there. I like being in uncharted territory."
RELATED: 'Shark Tank': Barbara Corcoran Shares the Top Reason She Says 'I'm Out'