'Shark Tank': Why Barbara Corcoran's 'Passion' Project Turned Out to Be a 'Terrible Business'
Barbara Corcoran usually goes with her gut when she invests in entrepreneurs on Shark Tank. While she gravitates toward business owners who are passionate about what they're pitching, Corcoran pointed out that there is more to consider when building a brand.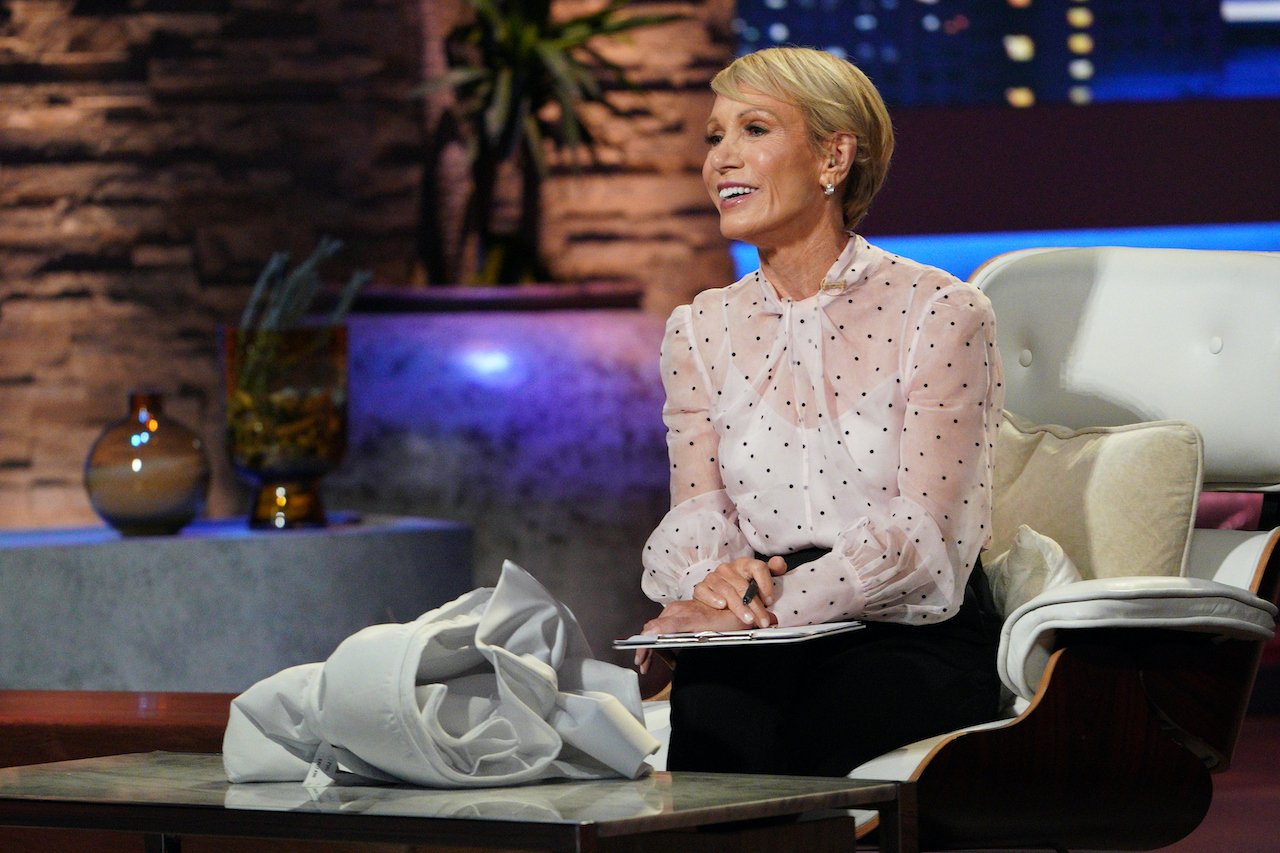 Barbara Corcoran's flower business wilted
Many entrepreneurs appearing on Shark Tank often speak of their passion for whatever product or service they're promoting. While Corcoran is a believer in pursuing projects you enjoy, she advises people to take their time in discovering what their true interests are.
"You don't know what your passion is until you walk into it, and that's the truth," Corcoran told Sara Bliss in her book Take the Leap: Change Your Career, Change Your Life, as reported by Girlboss. "People think they have to decide early and they have to get committed to a path. I think that's the worst advice for a young person."
The Shark Tank star described a business venture she embarked on as a student which was based on her love of flowers. Despite her motivation for the product, Corcoran found that too many other aspects of the job weren't meshing with her personality.
"In college, I delivered a bouquet of flowers to the same customers every week," the real estate guru explained. "That was my passion—I adored flowers. It turned out to be a terrible business for me. I was alone all day going to the flower district, I was alone in the basement packaging up the flowers, and I was alone delivering the flowers to empty doors. The problem was that my great skill is getting along with people. I was so terribly lonely all day long, and I couldn't collaborate with anyone. So it wasn't a good fit."
RELATED: 'Shark Tank': Barbara Corcoran Recently Showed How Connected She Is to Her Entrepreneurs
'Shark Tank' star recommends exploring different jobs
Prior to becoming a real estate mogul and reality star, Corcoran worked at numerous jobs before finding her niche. Through those different experiences, she uncovered her strengths.
"You will discover who you are – which of your personality traits are assets and what gets in your way," Corcoran said of working in different roles. "I had over 20 jobs before I was 23, and what I quickly found out was the more I could talk with people and be on my feet, the better I was. The less I had to do with writing or reading, the happier I was."
The Shark Tank panelist warned that those who pigeonhole themselves in one job will miss the opportunity to explore hidden talents.
"Those are great things to learn about yourself," Corcoran remarked. "I wouldn't have discovered them if I'd stayed in only one job."
Barbara Corcoran lobbied for her seat on 'Shark Tank'
Corcoran almost missed her chance to swim with the Sharks. Sharing that she was bumped after producers originally gave her the gig, Corcoran personally petitioned to get her seat back.
"I signed a contract to do Shark Tank, and the producer came back and said they'd changed their mind," Corcoran recalled. "So I wrote them an email about why they should hire me. Why did I do that? I'm really good at coming back swinging."
The millionaire investor recommends visualization for reaching your goals, adding that she still utilizes the practice.
"I had visualized myself on Shark Tank, just like I visualized myself succeeding in New York real estate," Corcoran said. "Once I've imagined something and work toward that image, it's always come true. If you can't visualize it, you can't get there. For me, that picture is a map of how to get there."
RELATED: 'Shark Tank': Barbara Corcoran Lost $75K on This 'Huge Flop' of an Idea