'Shark Tank' Billionaire Mark Cuban Adds 90 New Drugs to Cost Plus Drug Company and Patients Post Their Gratitude
Mark Cuban of 'Shark Tank' continues to add inventory to his drug company Cost Plus and shows no signs of slowing down.
Mark Cuban launched Cost Plus Drug Company in January 2022 which offers pharmaceutical necessities at more economical prices. Partnering with Dr. Alex Oshmyansky, the Shark Tank star plans to disrupt the healthcare industry with affordable drugs for consumers. Cuban recently tweeted that Cost Plus just acquired more products and fully intends on adding to the list.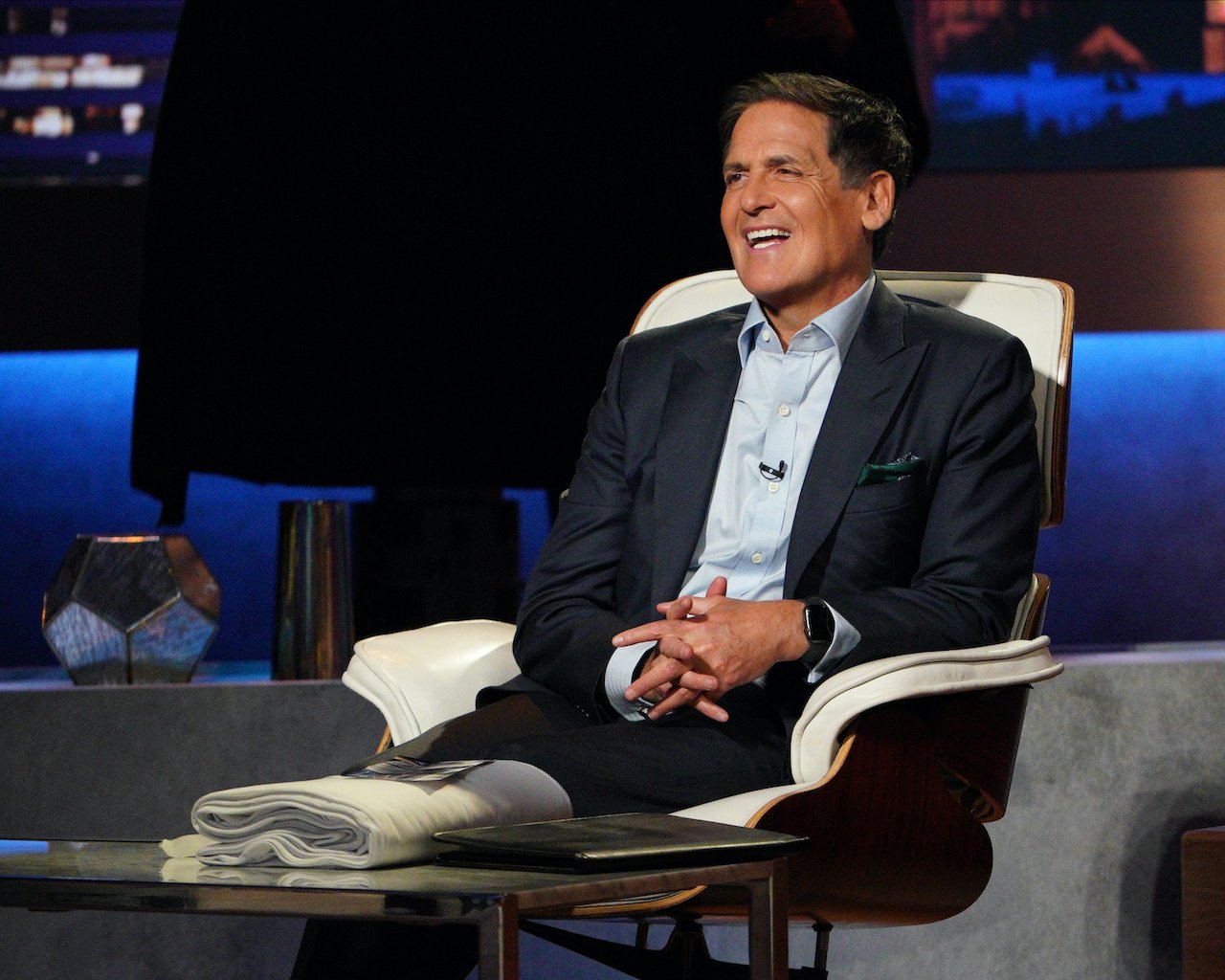 Mark Cuban's latest mission truly makes a difference
With countless consumers unable to afford essential pharmaceutical products, Cuban endeavored to bring lower costs and transparency to patients nationwide. Teaming up with Oshmyansky, the billionaire is prioritizing accessibility to vital drugs at cost-effective prices.
"We started Mark Cuban Cost Plus Drug Company because every American should have access to safe, affordable medicines," Cuban wrote in the company's mission statement. "If you don't have insurance or have a high deductible plan, you know that even the most basic medications can cost a fortune. Many people are spending crazy amounts of money each month just to stay healthy. No American should have to suffer or worse – because they can't afford basic prescription medications."
In a recent interview with Showbiz Cheat Sheet, Cuban shared his motivation to break into this sector.
"The idea that people have to choose between rent, food, and meds is abhorrent," the NBA team owner told Showbiz Cheat Sheet in an email. "When Alex came to me with the idea of a low-cost pharmacy, I was immediately excited about the opportunity. Together, we designed an approach that we think solves the greatest challenges of medications: pricing and transparency."
'Shark Tank' star keeps followers posted on Twitter
Cuban is active on social media and updates his followers on the latest drugs he's adding to Cost Plus. On June 2, the tech guru announced new offerings in the double digits.
"What Time is it? It's time for @costplusdrugs to add nearly NINETY NEW DRUGS !" Cuban tweeted.
The list includes Sildenafil, Nadalol, Pramipexole, and Verapamil. Cost Plus' total inventory currently comes to over 700 drugs and will surely keep growing thanks to Cuban and Oshmyansky's determination and hard work. Cuban's followers shared their praise of the business mogul.
"This is one of the best initiatives you've ever had. Way to take absurd pharmaceutical pricing into your own hands. Literally saving lives," a user wrote.
"Good for you, Mr. Cuban. You're doing good things," another commented.
"This is making the world a slightly better place and I applaud you @mcuban," a fan remarked.
"Bless you @mcuban!" a follower posted.
"Disrupting the pharmaceutical industry for the better," another raved.
Mark Cuban shares findings on pharmaceutical industry
Many of Cuban's followers post requests for specific drugs, with some asking if Cost Plus may soon carry insulin. The Shark Tank investor explained what he's discovered so far about the pharmaceutical sector.
"What I have found fascinating is that the manufacturers are not the bad guys they are made out to be — And that includes some of the insulin manufacturers," Cuban told Inc. "There are companies called pharmacy benefit managers (PBMs) that are the gatekeepers to all the prescriptions paid for by insurance companies. If the drug manufacturers want their drugs prescribed, they have to play the game the way the pharmacy benefit managers want it played. Which means setting artificially high retail prices, paying rebates back to the PBMs, and more, to stay approved."
He added, "As a result, the PBMs have the most power in the industry. Not the manufacturers."
Cuban is clearly dedicated to providing a wider selection to patients via Cost Plus regardless of profit margins.
Click here for more information on Cost Plus Drug Company.