'Shark Tank': Bombas, the Show's Biggest Success Story, Gives to Homeless Organizations for Each Item Sold
'Shark Tank' has bolstered many successful companies — but Bombas is the biggest and it has a philanthropic edge.
ABC's award-winning reality show Shark Tank has seen a lot of great and not-so-great ideas over its 13 season run. Among the many, many businesses that have convinced the hosts to invest, Bombas stands as one of the all-time greatest success stories the show has ever seen. There's a lot of reasons for why that is, so let's take a look at this cool company on the eve of the new season to find out what made the sharks bite.
Bombas was one of the show's biggest hits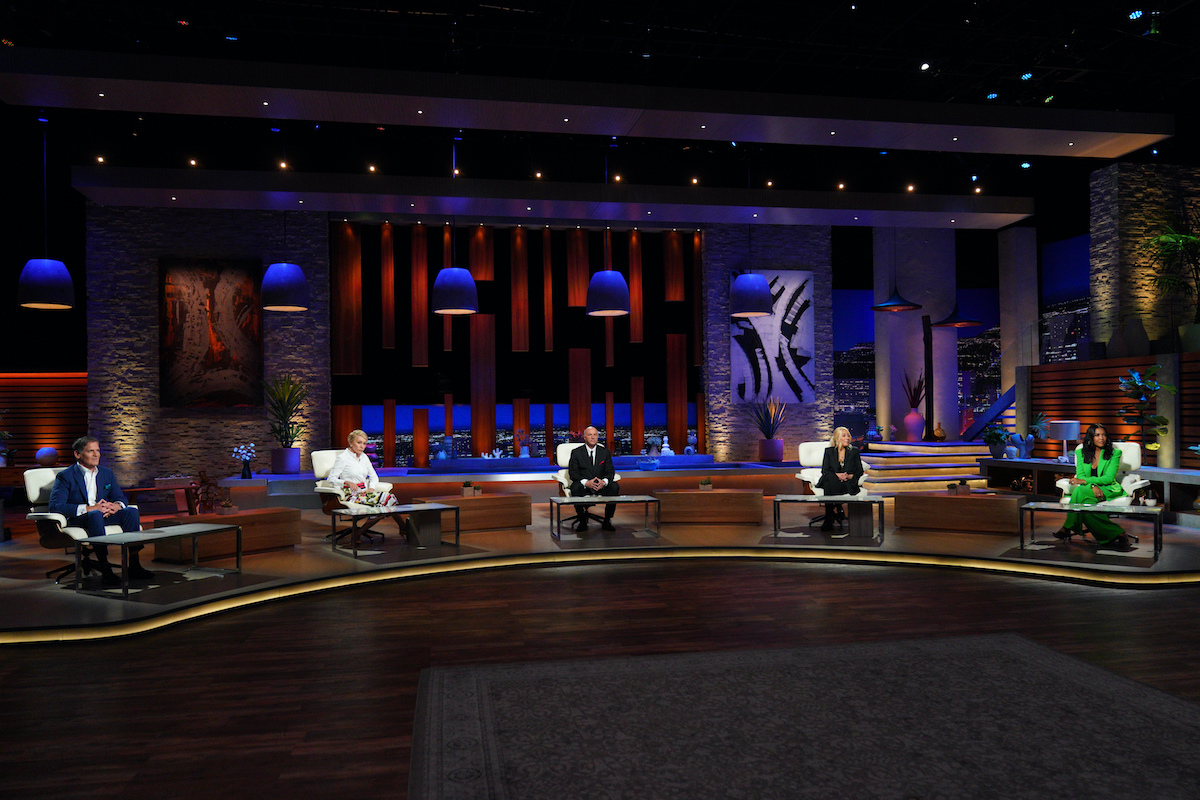 Bombas appeared on the show in 2014's season 6. In fact, it was the first episode of the season. The product was simple – just a really good athletic sock for a good cause. Claiming to be both cheaper and more comfortable than competing brands, the company also pledged to donate a pair of socks for every pair that it sold.
With a surprisingly understated pitch, founders Randy Goldberg and David Heath were able to convince Daymond John to invest in their company for $200,000 in exchange for a 17% stake.
While some of the other sharks expressed skepticism about the idea (especially with the idea of donating as much product as you sell), John ultimately had the last laugh given just how successful the business has become. By 2018, they'd made over $100 million in profit, meaning they multiplied that initial investment by more than 500 times in only four years.
The company does a lot to help others with its profits
As they explained during their pitch, one of the company's founders' biggest motivations for creating their socks was to be able to continually help those in need. Socks are the single most requested clothing item at homeless shelters, followed closely by underwear and t-shirts.
By creating their own socks, they hoped to be able to continually produce more of their profits and give them away to different shelters and community organizations in need.
By all accounts, they've more than succeeded at this. As of 2020, Bombas has donated more than 35 million pairs of socks to the homeless community. They've also begun producing and donating underwear and t-shirts, checking off the other two items on the list of most needed things.
A number of other good businesses have benefited from the show
Bombas isn't the only business that took off after winning big on Shark Tank. When it comes to success stories, Investopedia has broken down a few of the big ones.
For starters, we've got season 8's Sleep Styler. Greiner also saw this product as a good opportunity, providing $75,000 in funding for a 25% stake in the company. So far, these heat-free hair curlers that you can wear to sleep have made a stylish $100 million since the start of the business.
In season 9, we saw Barbara Corcoran invest in The Original Comfy. For $50,000, she got a whopping 30% stake in the ultra-soft wearable blanket with a hood. While something that simple might not sound like the biggest moneymaker out there, it's currently generated over $150 million in revenue for everyone involved.
Finally, there's season 4's ever-popular Scrub Daddy. Seen in dollar stores nationwide, it's the charming little sponge in the shape of a smiley face with lab-tested results to back up its claims. Lori Greiner was the shark that bit here, providing $200,000 in exchange for a 25% stake in the company. As of now, it's made over $200 million.