'Shark Tank': Daymond John Posts Throwback from Season 1 With a Playful Jab at This Fellow Shark
Daymond John recently wrapped season 12 of Shark Tank, along with fellow Sharks Barbara Corcoran, Mark Cuban, Lori Greiner, Robert Herjavec, and Kevin "Mr. Wonderful" O'Leary. Taking to Instagram, the fashion mogul posted a vintage photo from the very first season of the show, along with the Shark Tank cast today. The FUBU founder also included a humorous dig aimed at one of his co-panelists.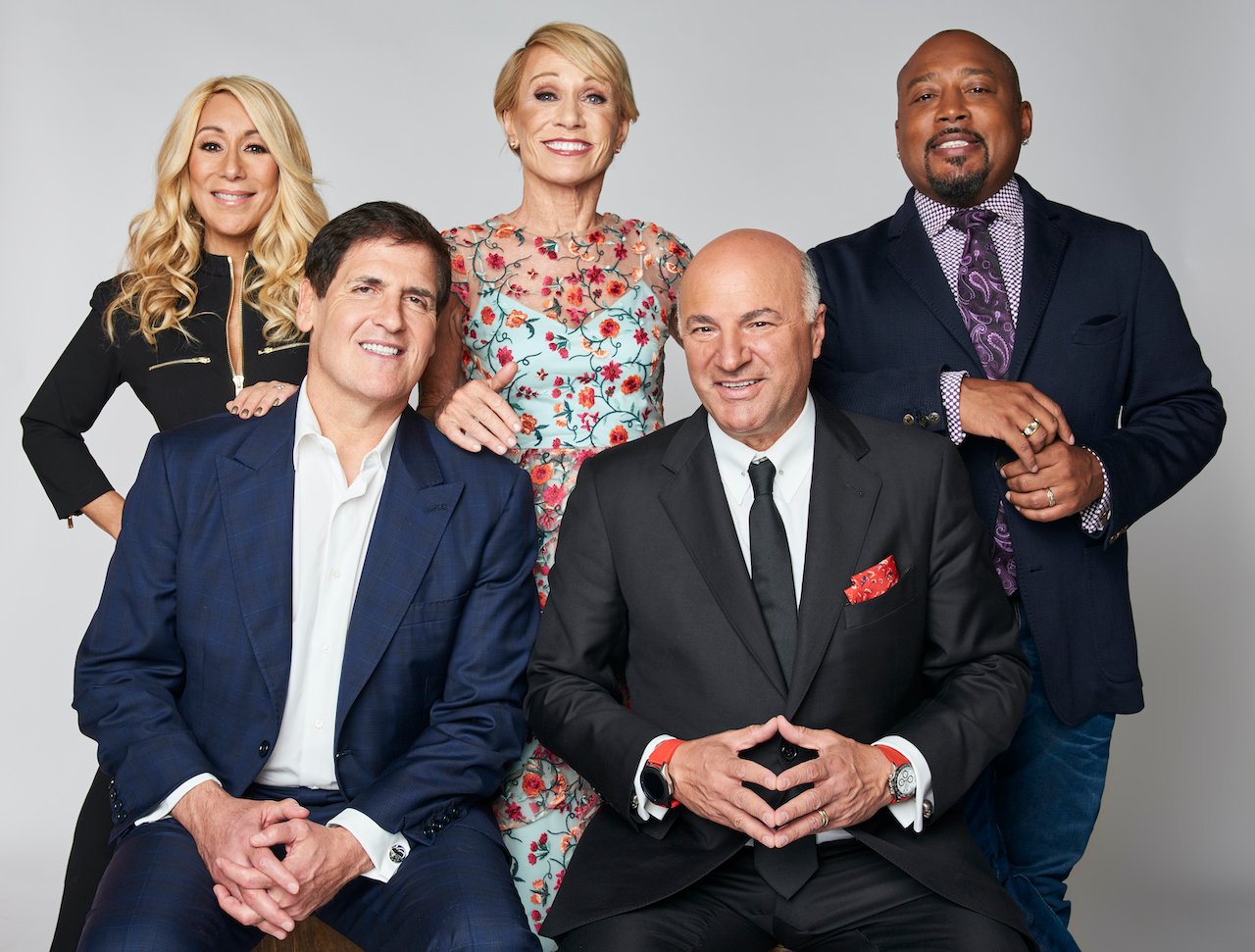 'Shark Tank' renewed for season 13
The season 12 finale of Shark Tank aired on May 21, following news that the hit reality show is already scheduled for a 13th season. Sharing a photo from the show's very first season in 2009 as well as its most recent, John noted how his career has evolved in ways he never imagined.
"I'm still in amazement that we just had the Season 12 finale of Shark Tank and are already planning to tape Season 13 this year," John wrote on Instagram. "This show has exceeded my wildest expectations and I never would have dreamed as a kid growing up in Queens I would be part of this history."
The season one picture includes former Shark and infomercial king Kevin Harrington, prior to Cuban joining the show. Harrington had a seat on the Shark Tank panel for the show's first two seasons, with Cuban taking it over in season three.
RELATED: Why 'Shark Tank's' Daymond John Got In An Argument With A Guest Shark
John revealed he's in no hurry to leave the Tank anytime soon, making reference to a fellow Shark's age.
"I can't wait to keep sitting in that chair next to these Sharks until we're all 100 years old!" he wrote. "(Or in @barbaracorcoran's case…tomorrow 😂)"
Corcoran responded in her trademark humor, "I'll remember that! 👀"
Ratings for the Sharks tanked at first
When the ABC competition premiered in 2009, it took a while for viewers to catch on, especially with some confusion on the show's title.
"The show was on life support for the first two seasons because people didn't get it," John told Innovation & Tech Today in 2019. "If you ask somebody, 'Hey, do you watch Shark Tank?' If they didn't think it was Shark Week from Discovery Channel, then they would say, 'Well, who wins?' Nobody wins. 'When do they get the money? And who comes in second?' They just couldn't grasp it. So, it was crawling for a while."
Now one of ABC's top shows, John noticed ratings going up when entrepreneurs started finding success after making a deal with a Shark.
"What happened is you have all these entrepreneurs who pitched on the show, now becoming millionaires, their dreams coming true," the FUBU owner explained. "They're going out to the local TV's and local magazines and starting to talk about it. It started to create this cult following for the show."
Daymond John explains the appeal of 'Shark Tank'
John had his own theories on why Shark Tank became such a hit, both bringing in a massive audience and helping small business owners achieve their dreams.
"I think the attraction is that everybody has an idea," he said. "Not everybody can necessarily sing, but people can put themselves in the position or place of the entrepreneur."
RELATED: 'Shark Tank': Where Did the Sharks Go To College?
The Shark Tank star also pointed out the opportunity the show creates for entrepreneurs, as well as what aspiring company creators can learn from watching every pitch.
"Number two, when are you ever going to see millionaires and billionaires in a room and see what they're truly going to ask you?" John remarked. "We're all going to be in that position when we're going to be pitching something to somebody."