'Shark Tank': Entrepreneur Sarah Moret Called This the Most 'Nerve-Wracking' Part of the Pitch
Shark Tank viewers saw Sarah Moret pitch her line of natural body care products, Curie, on March 11 and land a deal with business icons Barbara Corcoran and Mark Cuban. Though negotiating with the Sharks had its nail-biting moments, Moret shared one daunting part of her experience that fans don't get to see.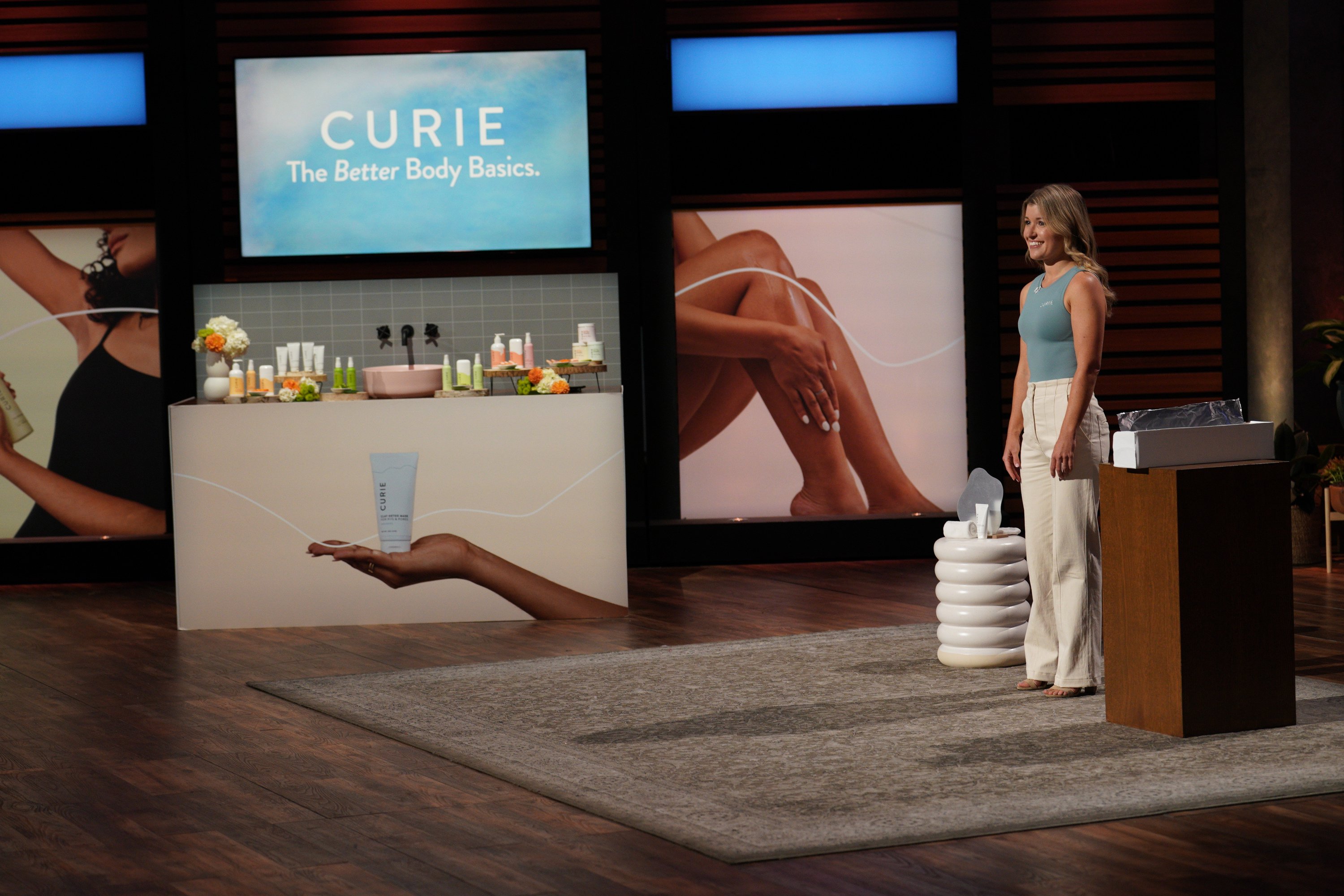 'Shark Tank' entrepreneurs have a moment of silence
Moret was called in at the last minute to appear in front of the Sharks. Thankfully, she had prepped her pitch numerous times in the hopes of getting her chance on the now-famous red carpet. Monet shared some details of her experience with Showbiz Cheat Sheet.
"It was so cool," the Curie founder remarked. "I will definitely never forget it. The room they film is like a convention center. It feels like that scale. It's massive and it's freezing cold. I walked in the room and you could hear a pin drop."
Shark Tank fans don't see how cameras need to be adjusted for the right angles prior to a pitch, requiring entrepreneurs to basically stand still for a few moments – though it can feel like an eternity.
"You have to stand there," Moret explained to Showbiz Cheat Sheet. "You stand on the carpet and hit your mark. Then you have to stand there for a minute and they zoom in and out and get the cameras ready, which is the most nerve-racking way to start. You're just looking at the Sharks and they're looking back at you."
'Shark Tank': Entrepreneurs Reveal What It's Like Pitching to the Panel
Sarah Moret's short notice helped her 'Shark Tank' pitch
Moret noted that Curie was considered a "standby company" for Shark Tank, where she didn't have a definite time slot for filming. She shared on the show that she received the call to appear just two hours prior to pitch time when she was hiking with her fiancé. With the clock literally ticking until she had to face the Sharks, Moret now considers the short notice as a benefit.
"I think because of how it happened, I didn't have time to get nervous," she pointed out. "I'm really grateful for how it turned out. Even though it was obviously stressful and chaotic, it was like the best possible situation for me because by the time I got there, I was just high on adrenaline, like fight or flight."
Thanks to her down-to-the-wire deadline, Moret's rush to get to the studio helped her focus on what she needed to do to land a deal.
"I was I didn't have one nervous bone in my body," the CEO said. "I was so just pumped and really just rose to the occasion. I felt like superhuman strength or something. I think that's part of why I came across as confident and self-assured. Being able to pull that off was just really cool."
Barbara Corcoran and Mark Cuban teamed up for Curie
Moret went into the Tank asking for a $300K investment for a 5 percent equity stake in Curie. Daymond John dropped out after Moret hedged on his offer for 20 percent. Hoping not to give away more than 10 percent, Moret was willing to give a bit more when two Sharks decided to team up for 14 percent.
"I went in with 15 percent as my ceiling," Moret told Showbiz Cheat Sheet. "I was hoping for 10 percent – I think if I had gotten one Shark, I would have wanted a deal for 10 percent equity. But I got Barbara and Mark, who are like my dream Sharks."
RELATED: 'Shark Tank': Daymond John Reveals Why Sharks Pass on a Pitch