'Shark Tank': Entrepreneurs Reveal What It's Like Pitching to the Panel
Entrepreneurs describe what it's really like to pitch their products and/or services on 'Shark Tank' to the panel of business icons.
Shark Tank has provided a profitable platform for entrepreneurs to acquire sizable investments. Pitching a product or service to panelists Barbara Corcoran, Mark Cuban, Lori Greiner, Robert Herjavec, Daymond John, and Kevin O'Leary can be a monumental task that takes longer than viewers get to see on the screen. Some Shark Tank business owners spoke to Showbiz Cheat Sheet to describe their experiences on the now-famous carpet.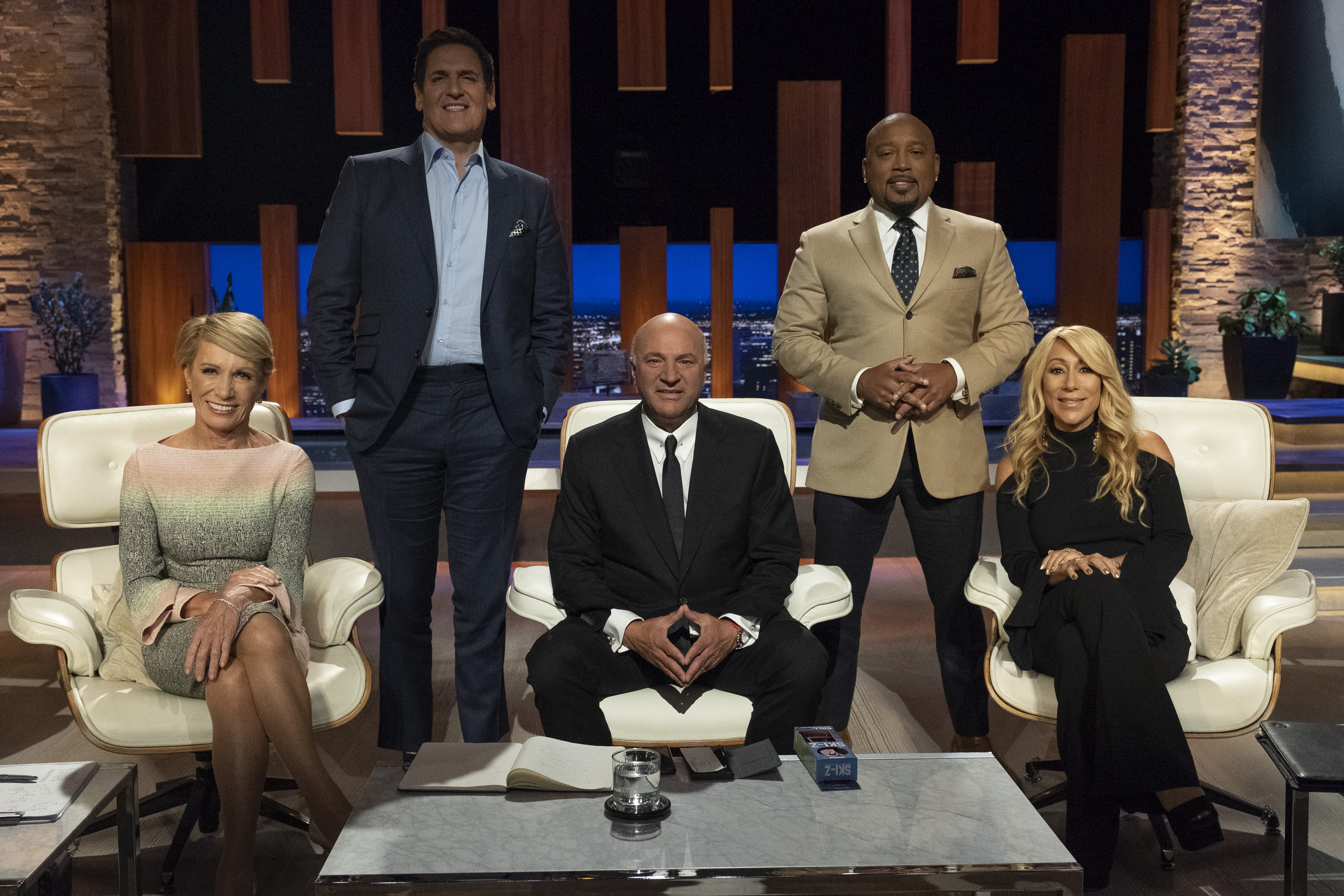 R. Riveter — Season 7
Cameron Cruse and Lisa Bradley entered the tank in season 7 to pitch their handbag company, R. Riveter. Cruse clearly remembered heading into the Tank and noted that despite her trepidation, she's grateful for the opportunity.
"It was surreal," the R. Riveter co-founder commented to Showbiz Cheat Sheet. "It was one of the scariest things I've ever done, but obviously it turned out really well… Being in the Tank was a terrifying experience, but well worth it and very rewarding afterwards."
The business owners were thrilled to land a deal with Cuban. Cruse initially found presenting to the panel quite daunting but quickly connected with the Sharks when she explained their mission to employ military spouses nationwide.
"To stand up in front of the five most famous business people on TV was very intimidating," she shared. "When we got up there and we started the pitch, we knew that all we can do is be who we are and tell them our mission and everything that we were trying to do. And the coolest part about it was the way that everybody resonated with it."
FitFighter — Season 12
Sarah Apgar faced the Sharks in season 12 to gain a partner for her fitness product, FitFigher. As a Shark Tank fan, the former Army platoon leader knew her pitch time would be a bit chaotic.
"I knew that those first few minutes of the pitch at the beginning were what I was going to control," the Fitfighter founder recalled to Showbiz Cheat Sheet. "And I knew that the rest was going to be to the four winds. What I'm sharing with the world and everything else was exactly as one might anticipate from watching the show. I mean, it's a bludgeoning. You have to roll with the punches."
Though she prepared to the best of her ability, Apgar knew she would get a grilling once she entered the Tank. Her diligence paid off, and she accepted an offer from guest Shark Daniel Lubetzky.
"No matter how much confidence or sort of composure and preparation you have going in there," she explained, "this is a once in a lifetime sort of experience with incredibly smart, intellectual, sophisticated people and investors that ask you really hard questions and really fast."
Mad Rabbit — Season 12
Oliver Zak and Selom Agbitor gained Cuban as a parter for their tattoo aftercare product, Mad Rabbit Tattoo. The college students recalled their time in the Tank in season 12. 
"It goes by really quick," Agbitor told Showbiz Cheat Sheet. "We were in there for about 45 minutes, just being hammered with questions and having to answer them the best way we can. … They always talk with each other, so you kind of have to take your pick on which Shark you want to answer."
Wad-Free — Season 13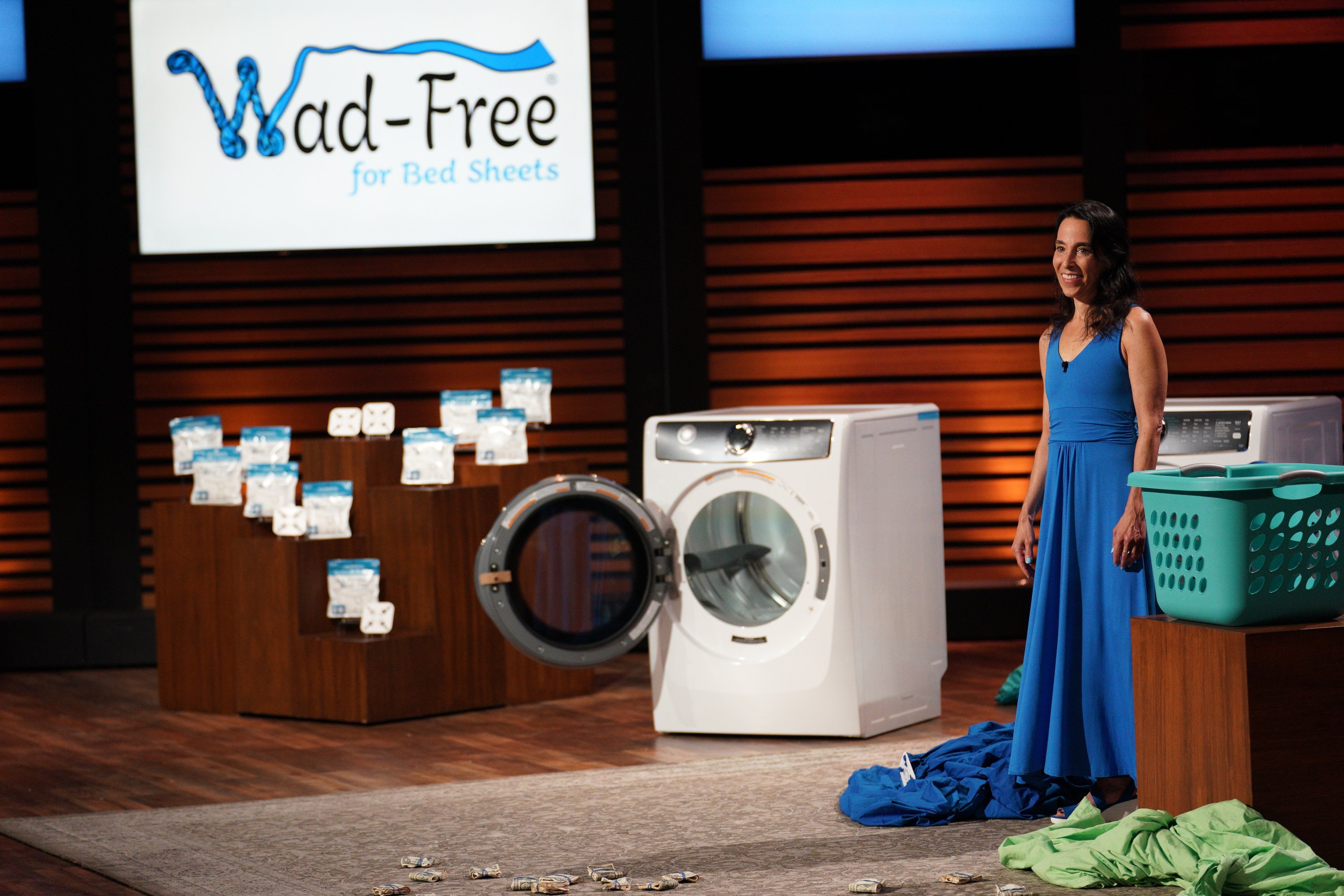 Cyndi Bray navigated a bidding war between Greiner and O'Leary for her laundry device, Wad-free, in Shark Tank's current season. Choosing O'Leary as a partner, Bray admitted she couldn't entirely remember her pitch since it was such a whirlwind.
"I can't even tell you," she revealed to Showbiz Cheat Sheet. "I experienced what I am calling Shark Tank Amnesia – I walked out of the Tank thinking, 'First of all, what just happened? Second of all, what did I say? Did I say that or did I wish I said it? Or what did the Sharks say or I'm making this up?'"
Regardless of stage fright and pre-pitch jitters, Bray saw the opportunity as a lifetime achievement.
"It was a dream come true," she remarked. "I mean, I walked into that Tank and I felt like I already knew all of them. I was dancing on that carpet – I felt like I was proudly presenting to them as their star pupil."