'Shark Tank': How Much Money Has Mark Cuban Invested in On-Air Deals?
Mark Cuban endeared himself to fans when he took time out of his day to answer questions on WallStreetBets, the subreddit responsible for the recent stock market mayhem. Cuban is a seasoned investor and has a nose for the best deals, especially on Shark Tank. Fans of the series might have noticed that Cuban throws a lot of money around on the show, but do you know exactly how much he has invested?
Mark Cuban has made numerous deals on the series and currently owns a stake in 56 companies
Each week, fans of Shark Tank watch as the sharks battle it out to find investments that make sense for their business portfolios. For 10 seasons, Cuban has made more than 100 deals, but not every arrangement works out, and he certainly doesn't maintain his stake in every company he initially buys in on. According to Cuban's professional website, he currently owns a stake in 56 companies that appeared on the show.
His holdings include Hugo's Amazing Tape, a self-clinging tape product that Cuban and fellow shark Lori Greiner purchased for $100,000. For $100,000, Cuban and Greiner took 100% control of the company. Initially, the company's owners, Katherine Saltzberg and Lauri Fraser sought $500,000 for a 50% equity stake. Cuban also owns a stake in Mush, an overnight oats business. He also invested in Fat Shack, a sandwich shop that offers 2,000 calorie sandwiches.
Mark Cuban's biggest deal, to date, involved an entertainment company
Shark Tank features sales pitches of all sizes. Some would-be entrepreneurs walk into the room looking for $50,000 and a little bit of help. Others are seeking millions. Cuban's biggest deal on the show, to date, involved millions of dollars. Cuban laid out $2 million for a 20% stake in a Los Angeles area entertainment company called Ten Thirty One Productions.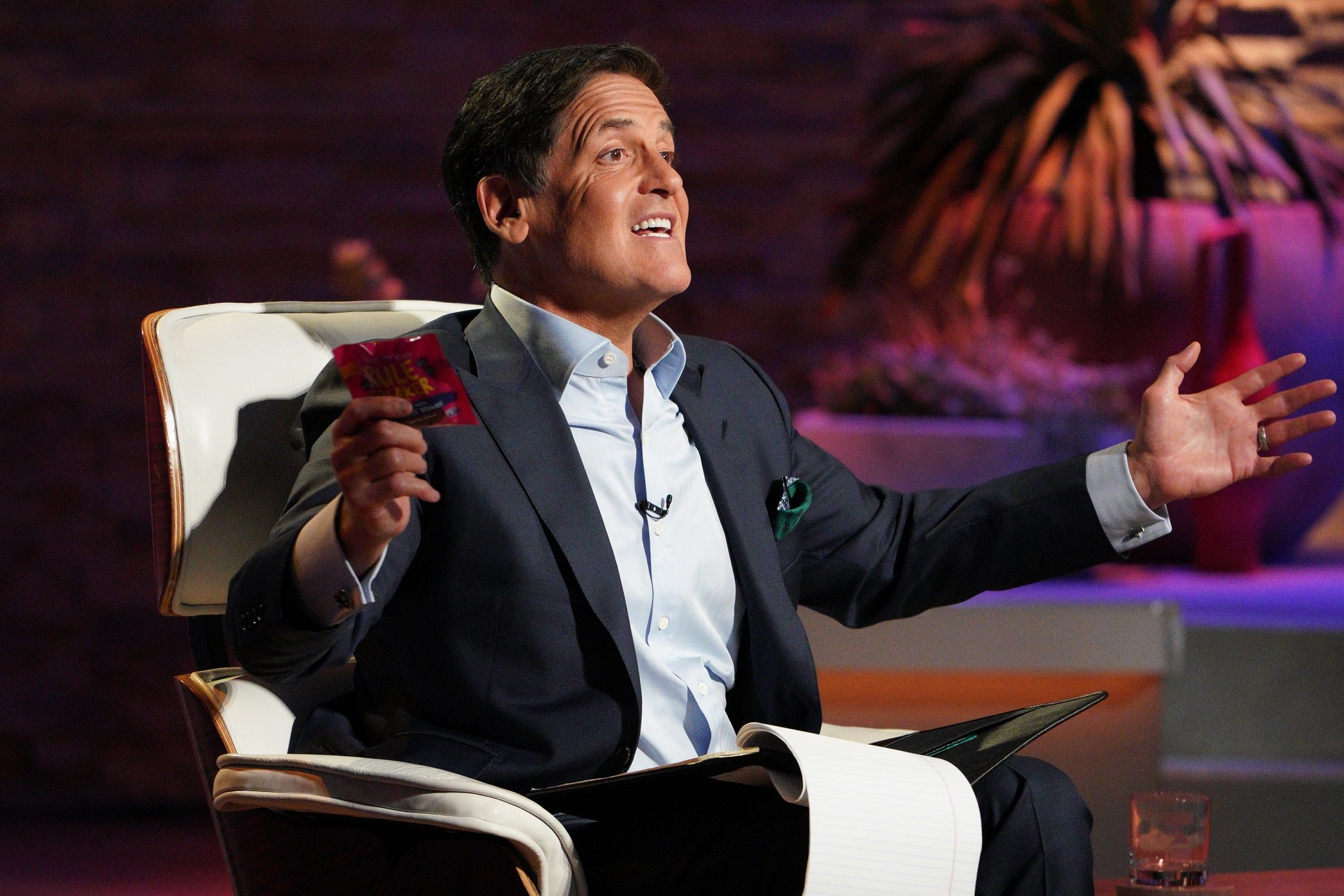 The company, owned by Melissa Carbone, used Carbone's Halloween spirit to offer haunted hayrides in LA. Carbone and her business partner, Alyson Richards, went on Shark Tank to secure funding to expand their hayrides to other parts of the country. While there have been bigger deals since Ten Thirty One Productions is still one of the largest deals in Shark Tank History.
How much money has Mark Cuban invested on Shark Tank?
Cuban joined Shark Tank's cast in season 2 as a guest. The following season he became part of the main cast after Kevin Harrington departed the show. During his first season as a main cast member, he joined Kevin O'Leary, Barbara Corcoran, Daymond John, and Robert Herjavec in the tank. Greiner joined the main cast the following year.
Cuban was quick to jump into the game. Between his first appearance in 2011 and 2015, he invested more than $19 million in on-air deals. According to Forbes, by the following year, he was a part of $26 million in investment deals. Not all were solo ventures, though. He's added heartily to his total since, and each new season brings new investment opportunities.