'Shark Tank': Judges Have an Incredible Success Rate With Only 6% of Picked Businesses Failing
In the world of reality TV, Shark Tank is special. Entrepreneurs seek support and investments from a panel of successful venture capitalists. Each of the investors, or "sharks," have fought their way to the top and have earned their success, all becoming household names via the show.
While building their own empires, the Sharks learned how to spot a good product and a promising investment. Shark Tank is going into its 13th season now. So far, that eye for a great invention has been pretty spot on with an astounding success rate.
'Shark Tank' makes dreams come true
Shark Tank brings a simple but revolutionary idea to the reality TV airwaves. Inventors and budding entrepreneurs come to the show to stand before a panel of judges. These sharks are real-life investors who are looking for their next investment and the opportunity to help other people with a dream.
The idea is to pitch your product and business idea before the sea of sharks and hope one of them thinks your idea is worth the risk of investment. The sharks include: 
Mark Cuban
Daymond John
Lori Greiner
Barbara Corcoran
Robert Herjavec
Plus a number of guest Sharks
Shark Tank has been renewed for a 13th season. The series demonstrates that anyone with a dream and determination can be successful. 
'Shark Tank' has an impressive success rate of profitable investments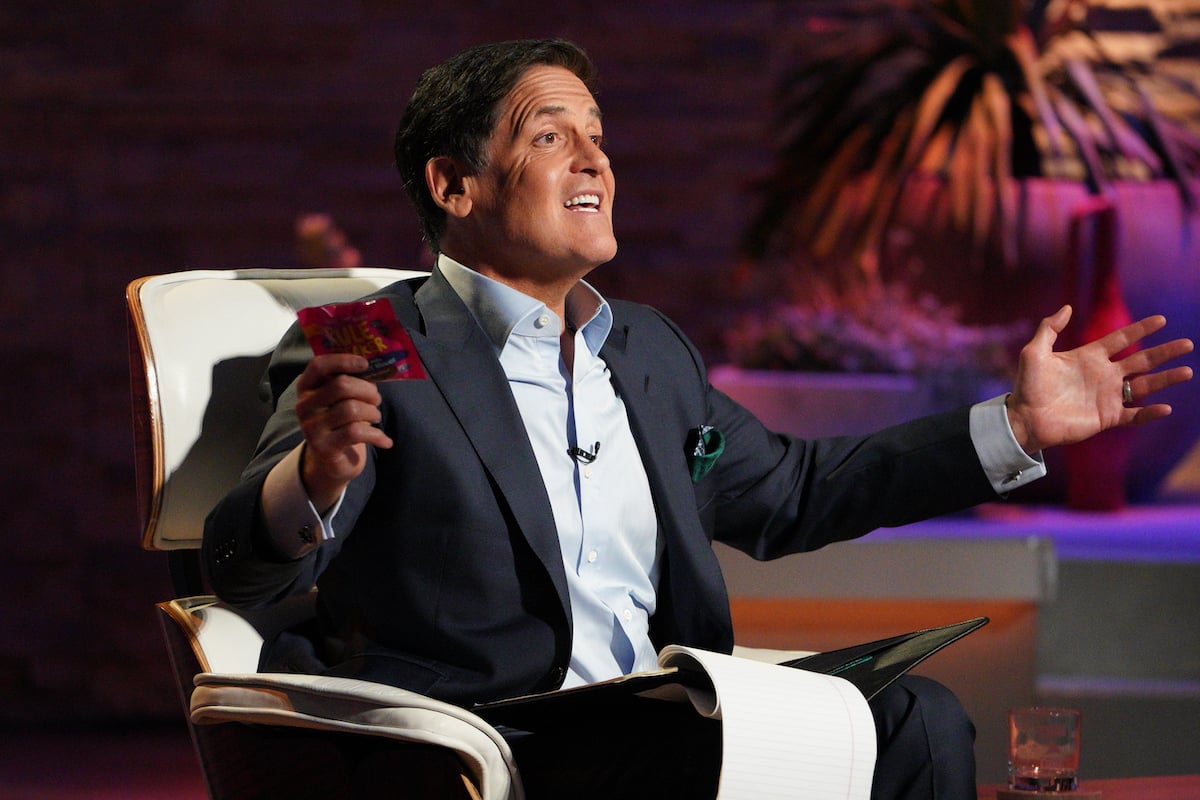 Landing a deal with one of the Sharks on Shark Tank is a dream for many entrepreneurs for good reason. According to Market Realist, the data from Season 5 through Season 9 shows only a 6% failure rate. That 6% consists of businesses featured between Season 5 and Season 9 that went out of business after their appearance. That means that 94% of businesses from that same time frame were successful after their feature.
As mentioned on Failory, some of the companies that fall in the unsuccessful 6% are:
ToyGaroo: a Netflix for toys
ShowNoTowels: A towel shaped like a poncho
Sweet Ballz: Cake balls primarily sold in convenience stores
Body Jac: Fitness Equipment that helps out-of-shape people do push-ups
CATEApp: Privacy app that hides calls and messages from certain contacts
Breathometer: a portable breathalyzer used with your smartphone to measure your blood alcohol level
You Smell Soap: Luxury soap brand
Appearing on 'Shark Tank' can give startups an advantage
The failure rate on Shark Tank, at 6%, is much lower than the standard start-up failure rate, which shows as many as 11/12 startups fail. This demonstrates that failure for businesses that appear on Shark Tank is actually the exception instead of the rule. 
It does warrant mentioning that during the same time period, Season 5 through Season 9, 20% of businesses featured on the show were not making a profit. They were still in operation, though.
Here is some data from Failory:
Season 5: 38 participants, 32 still in business, 30 profitable
Season 6: 41 participants, 36 still in business, 33 profitable
Season 7: 46 participants, 45 still in business, 34 profitable
Season 8: 36 participants, 36 still in business, 28 profitable
Season 9: 49 participants, 49 still in business, 33 profitable
The companies in the 20% without a profit technically did not go under, but they didn't have major successes either, at least not yet. The data shows, however, that appearing on Shark Tank is a good choice and very valuable for any new business. New businesses selling consumer products should especially be motivated to pitch their idea to the Sharks.
RELATED: 'Shark Tank': Contestants Say Going on the Show Is Great for Business, Even if You Don't Make a Deal