'Shark Tank': Kevin O'Leary is Charging Big Bucks on Cameo – and People Are Paying
Kevin O'Leary of 'Shark Tank' is drawing in customers on Cameo despite charging a hefty price tag thanks to a specific audience.
Kevin O'Leary is known for his love of money and brutal honestly on Shark Tank. While the multimillionaire has a full plate with the hit reality show and his portfolio of successful Shark Tank investments, O'Leary is also raking in some serious cash with his side hustle on Cameo. Turns out he has a target audience that's willing to pay big bucks for a message from Mr. Wonderful.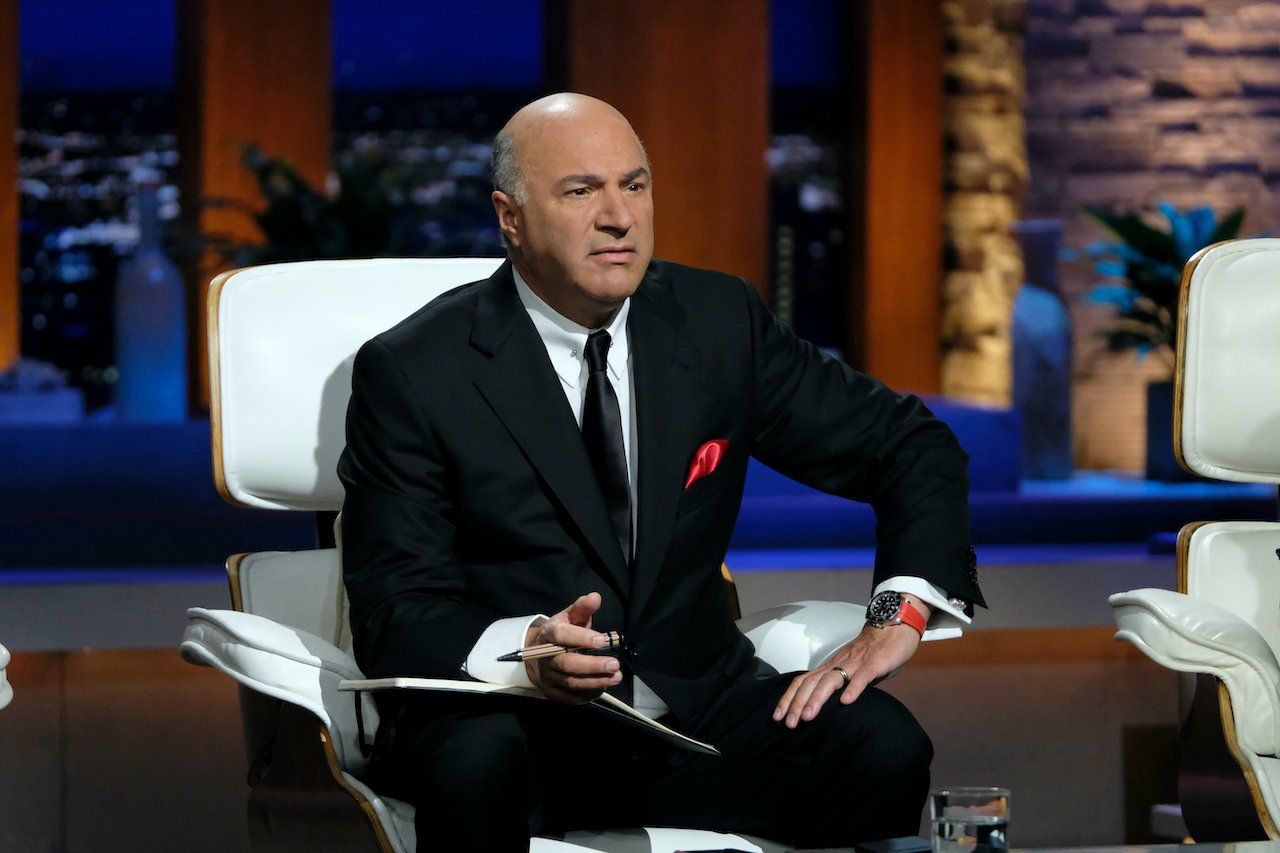 'Shark Tank' star charges $1200 per Cameo
Scores of people continue to flock to Cameo for personalized messages from their favorite celebrities. Often sent as birthday gifts or for special occasions, the service features shoutout options from reality stars and influencers to musicians and film stars. Prices can be as low as $10 or as high as $2,500, depending on the superstar. Mr. Wonderful decided to get in on the action with a hefty price tag of $1,200 per video message.
"People ask me all the time about Cameo," O'Leary told CNBC. "It's my side hustle. I make a lot [of money] each month. I do a ton."
Apparently, the Shark Tank star is willing to go the extra mile in his videos, even delivering a message in song.
"Let's say you're getting married and you want Mr. Wonderful to sing at your wedding," O'Leary remarked. "Well, I can do that for you on Cameo. I just did one [for] a couple getting married next month. The wife says they watch Shark Tank every night and they wanted me to sing at their wedding. So, I sang on a Cameo for her and she's keeping it until their wedding."
Business owners are willing to pay the price for Kevin O'Leary
The millionaire investor has acquired a specific audience that will shell out the cash for a word from the famous Shark.
"Ninety-nine percent of them are for entrepreneurs that are starting businesses that are trying to use social media to acquire customers," O'Leary revealed. "[T]hey take my Cameo and they post it and hopefully, it helps them get customers. I'll help any entrepreneur. I'm willing to do that."
As of now, only Caitlyn Jenner charges more than O'Leary, coming in at $2,500. Still, the Shark Tank panelist feels he's worth the big bucks.
"My Cameos cost $1,200 and that really makes them more for businesses than people at birthdays," he remarked. "Hey, it's 12 hundred bucks, but it's Mr. Wonderful. [It's] worth it. In fact, it's a discount. It's a great deal."
'Shark Tank's' Kevin O'Leary suggests this side hustle for those who can't Cameo
While high-profile personalities have the opportunity to use Cameo to supplement their income, everyday workers need to find other ways to earn extra cash. O'Leary recommended looking for jobs as a virtual assistant for those who want an additional revenue stream.
"There are so many people scrambling to figure out their lives right now that need help in all kinds of things," Mr. Wonderful told CNBC in June 2020. "You'd be amazed how many people are looking for help like that, whether it's a mother trying to figure out how to do a repair in a pandemic world or somebody that needs some help just in editing documents or something to do with work or sales or support. You name it."
The Shark Tank investor encouraged putting a high price tag on services if you've got the right skills.
"If you make yourself available saying, 'Look, I can be a fantastic digital assistant,' maybe you charge 60 bucks, 100 bucks an hour," O'Leary suggested. "It's a big business for those who have the guts to get out there and start selling themselves as people who can solve problems. Believe me, in this world, there's lots of problems to solve."