'Shark Tank': Kevin O'Leary Says Entrepreneurs Who Do This in the Tank 'Get Absolutely Screwed'
Fans of Shark Tank know that panelist Kevin O'Leary has one priority when considering an investment: making money. Mr. Wonderful is always looking for a way to capitalize on a potential deal in the Tank and is amazed that some entrepreneurs still make this mistake on the show.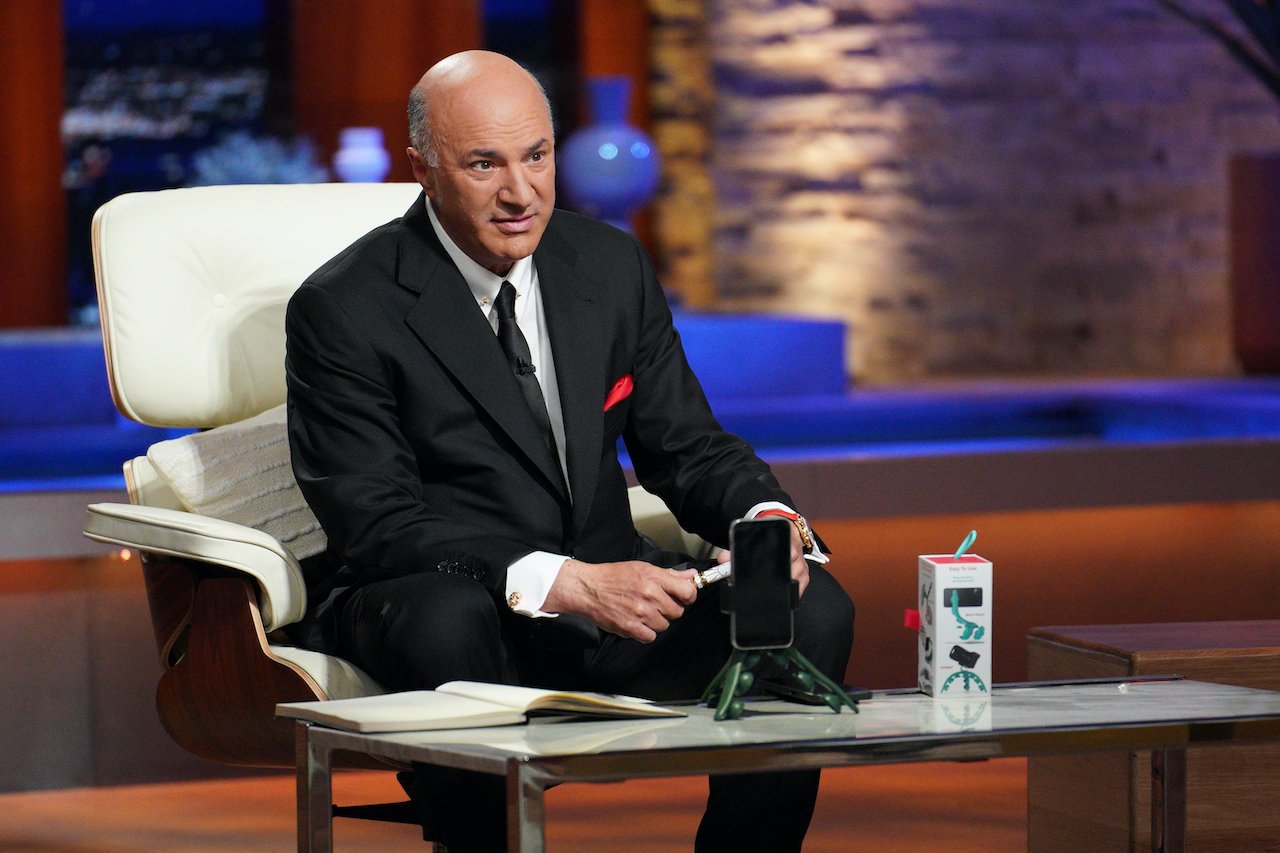 Entrepreneurs have grown in their 'Shark Tank' knowledge
Shark Tank has consistently increased in viewership over the course of 13 seasons and is a bankable ratings hit for ABC. Aspiring business owners who get their chance on the now-famous red carpet know to do their homework prior to their pitch.
"What happens is when they find out they're going to appear, they go back online and look at every single episode," O'Leary told HuffPost. "They can see which deals get funded and which ones didn't and why. They come onto the show very educated in the backgrounds of every Shark, into the types of deals the sharks do and the structures – They almost know which shark they want as their investor."
The amount of cash infusions requested seems to have steadily grown since Shark Tank launched, and entrepreneurs who appear on the show are far from amateurs.
"It's a much more sophisticated group of presenters now, because the platform has been proven over and over again to launch businesses," Mr. Wonderful explained. "Real companies with real products and real distribution are coming on. The quality and the size of the deals are increasing each year."
RELATED: 'Shark Tank's' Kevin O'Leary Says This Money Habit Will Lead To Divorce
Never do this on 'Shark Tank'
The Sharks often dissect negotiations when an entrepreneur exits the Tank. When a deal goes South, the Shark Tank panelists will frequently point out what went wrong.
"Some of that gets captured on tape and is often aired, but just a few seconds of it, particularly when a deal fails," O'Leary remarked. "In other words, they had offers and they blew it. It's very interesting to listen to that dialogue afterwards. That's happened many times where somebody had a deal and didn't take it, or had it and was so ineffective at closing that they lost it."
One mistake that entrepreneurs have made in the past is excusing themselves from the room to consult someone on the phone. O'Leary is amazed that some Shark Tank contestants still take this tack despite the evidence of a disastrous result.
"The one I like all the time is when somebody says, 'Let me leave the tank – I want to call somebody,'" the Shark Tank star revealed. "After all these seasons, you have to know with certainty you are an idiot to do that. It gives the Sharks a chance to talk amongst themselves and we often collude. You get absolutely screwed."
Mr. Wonderful's catch phrase went viral
O'Leary is known for some cutting comments, often telling entrepreneurs to take their idea "behind the barn and shoot it" if he doesn't like a product or service. Another line from the Shark that has become famous is, "You're dead to me", leaving no room for error on where he stands on a deal. The millionaire investor recalled when the catchphrase took hold.
"These things happen virally, in a way," O'Leary said. "I remember the episode where that happened. I remember the entrepreneur, and he was so frustrating. When he refused my offer and he turned around, it just came to me. I said, 'You are dead to me.' I just wanted to erase him from my memory."
Apparently, his statement stuck with viewers and became mainstream, especially with the younger generation.
"The next morning, it was obvious from social media that it had caught on," O'Leary noted. "All kinds of kids were emailing me saying, 'You are dead to me. You are dead to me.' It's a high school catchphrase now. I think it's really cool."
RELATED: 'Shark Tank': Kevin O'Leary Said the First 3 Weeks of His New Eating Regimen 'Was Hell'