'Shark Tank': Mark Cuban Was the 'Most Bummed Out' When This Guest Shark Decided Not to Return
Despite their competitive banter on 'Shark Tank', Mark Cuban was saddened to hear that this Guest Shark was hanging up his fins.
Mark Cuban enjoys plenty of banter with his co-panelists on Shark Tank. Yet the NBA team owner often went toe-to-toe with this fellow billionaire when he took a guest seat in the Tank, leading viewers to believe that the two tech gurus were business adversaries. Turns out Cuban is actually buddies with the guest Shark and was saddened to hear of his pal's decision to exit the Tank.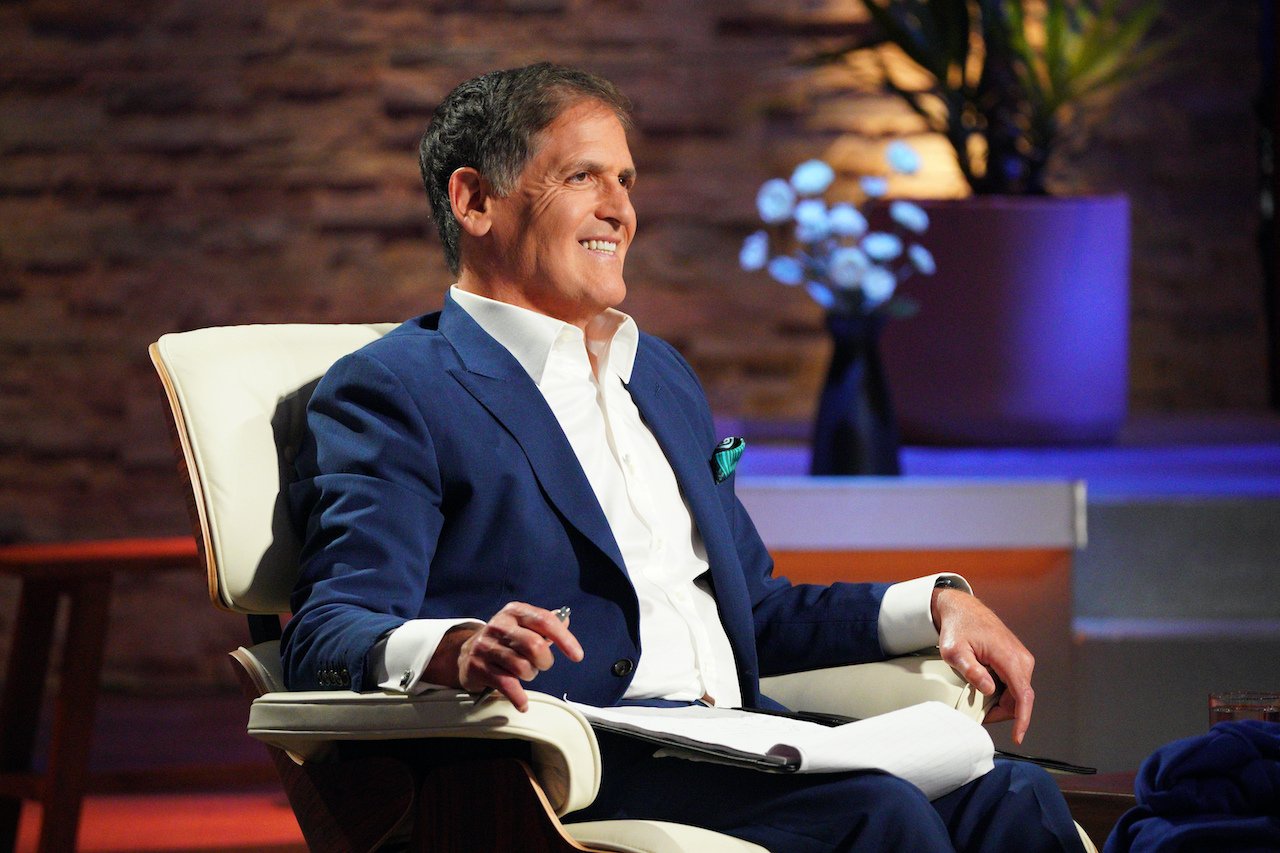 Chris Sacca took a seat on 'Shark Tank' for two seasons
Google exec Chris Sacca joined the Shark Tank panel as a guest Shark in seasons seven and eight. The venture capitalist felt at home in the midst of entrepreneurs trying to achieve their dreams..
"Shark Tank actually brought me back to my very first days where it was just a couple of guys or gals working on a fun idea, written a few lines of code, maybe had a few users," Sacca said, according to Business Insider. "The conversation wasn't about the big bucks. It was just about, how do we make this thing better?"
While viewers often saw some competitive repartee between Sacca and Cuban, the bickering billionaires are friends in real life.
"I see my role on the show as keeping Mark honest," Sacca joked. "I've known him for years. The nature of our friendship is ball-busting. And I feel almost like that's what I'm there to do, is bust Cuban's balls for all those who are at home watching who can't do it from home, but really want to."
Guest 'Shark' had to leave the Tank due to retirement
In 2017, Sacca announced his retirement from startup investing. The career move meant he had to relinquish his seat in the Tank.
"For a few years, I tried to do this job part-time," Sacca wrote on the website for his company, Lowercase Capital. "But my personal style of startup investing doesn't work when I've just got toes dangling in the water. … There simply wasn't a way to do Shark Tank without investing in a bunch more companies."
While Shark Tank fans saw Sacca and Cuban take some pot shots at each other when vying for a deal, the venture capitalist revealed that Cuban was actually very disappointed about his departure.
"Funny enough, the person who is most bummed out to hear I won't be back is Mark Cuban," the billionaire shared. "Despite what you might surmise from on screen, he and I are actually good friends, just really competitive good friends. I'll miss working with Mark, and all of the other Sharks. Each of them has been incredibly generous and warm to me and I am proud of all the episodes we made together."
Chris Sacca enjoyed swimming with the Sharks
Sacca expressed his gratitude for his time on Shark Tank and was thankful for the kind reception from fans and the entrepreneurs with whom he partnered.
"The love I got from you guys during my seasons on the show was incredible," he wrote. "It choked me up at times. When I first sat in that chair, I wasn't sure what might happen and what you all might think. Turned out, the Twitter feedback was teeming with high fives, my episodes' ratings were strong, the press and critics loved it, I invested in some fantastic companies, and most importantly, I had so damn much fun."