'Shark Tank': Mark Cuban Isn't the Only Billionaire When This Guest Shark Is on the Panel
Mark Cuban is the only panelist on 'Shark Tank' with billionaire status, except when this business bigwig takes a dip in television's most famous Tank.
ABC's hit show Shark Tank continues to attract various guest investors for season 13. Joining regular panelists Barbara Corcoran, Mark Cuban, Lori Greiner, Daymond John, Robert Herjavec, and Kevin "Mr. Wonderful" O'Leary, business bigwigs like Emma Grede and Peter Johnson are taking a dip in television's most famous Tank this season. Yet just one recurring guest Shark falls into the same financial bracket as billionaire basketball team owner Cuban.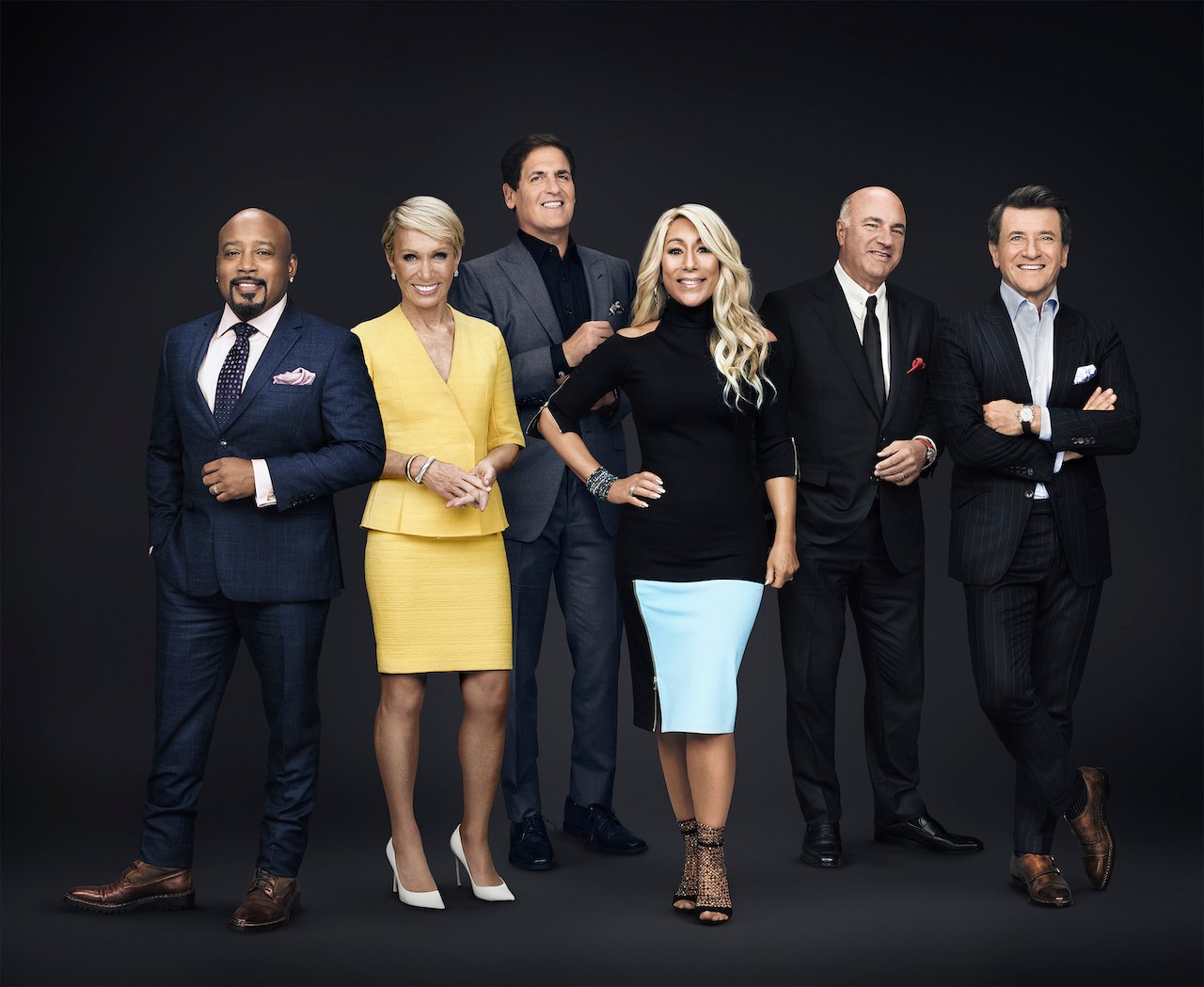 Mark Cuban's net worth is over $4 billion
With a reported net worth of $4.5 billion, Cuban earned his riches through what he calls "grinding". Cuban has a plethora of pursuits in addition to his Shark Tank stardom, which includes his ownership of the Dallas Mavericks, Landmark Theaters, and Magnolia Pictures. The business icon swears by the simple practice of hard work.
"I say it to Maverick players and I say it to everybody in business," Cuban shared, as reported by DaveRamsey.com. "The one thing in life you can control is your effort. If you are willing to put in the effort to start the business and you are willing to deal with the challenges and the fact you might starve or live like a student… anything is possible. There is no reason it can't be you."
Cuban was accustomed to living on a meager income while building his tech empire. Working jobs such as bartender and dance instructor through college, Cuban cut corners by having several roommates, dining on a menu of ketchup sandwiches and mac and cheese, and maintaining a modest mode of transportation.
"I had a Fiat X1/9 with a hole in the floorboard," Cuban told Inc. of his previous car. "That was my decision. I was determined to save money and I was determined to be able to retire."
Now reaping the benefits from his years of labor and saving, the Shark Tank star upgraded his travel options with purchases of private planes and a yacht. Cuban is the only Shark that holds billionaire status, except when one branding mogul comes for a swim in the Tank.
Daniel Lubetzy is a member of the billionaires' bracket
KIND founder Daniel Lubetzky joined the Shark Tank panel as a guest investor in season 11. Returning for seasons 12 and 13, the snack bar brand owner gives Cuban some company in the billionaires' financial bracket with a net worth of $2.2 billion.
Lubetzky founded KIND in 2004. Candy conglomerate Mars took notice of the booming healthy snack and bought an estimated 40% investment stake in 2017, according to Forbes. Lubetzky's portfolio also includes his marketing and distribution company PeaceWorks, which he launched in 1994. He's been a follower of Shark Tank for years.
"I've always been a huge fan of the show and love watching with my family," Lubetzky told Showbiz Cheat Sheet in an email. "One of the things that makes Shark Tank so special is that it's both entertaining and educational."
Lubetzky has invested in several Shark Tank startups including Yellow Leaf Hammocks, Quevos egg white chips, and at-home fitness tool FitFighter.
'Shark Tank' stars have a mission to help entrepreneurs
The long-running ABC show has ignited a passion for entrepreneurship in people of all ages, which brings Cuban back to the panel every season.
"The best part of the show is that every day, kids come up to me, or parents come up to me and say, 'My kid started a business because we've been watching Shark Tank,'" Cuban said to Ellen DeGeneres in a previous interview. "'That really got them excited to be an entrepreneur.'"
Lubetzky was drawn to Shark Tank for its commitment to helping small business owners.
"Fostering entrepreneurship in this country is something I'm very passionate about," Lubetzky explained to Showbiz Cheat Sheet. "I've benefitted immensely from amazing mentors over the years and it gives me a ton of meaning to be able to help other entrepreneurs as they embark on their own journeys."
Shark Tank airs on Friday nights on ABC at 8 p.m. ET.