'Shark Tank': Mark Cuban Says This Is the 'Hardest Part' of the Show
Mark Cuban recently talked to Ellen DeGeneres about being on the panel of 'Shark Tank', how it has helped entrepreneurs, and one of his least favorite parts of the show.
Mark Cuban has recently appeared on The Ellen DeGeneres Show to talk about Shark Tank and share some money tips. The billionaire investor revealed what he finds to be the most difficult aspect of listening to a pitch in the Tank.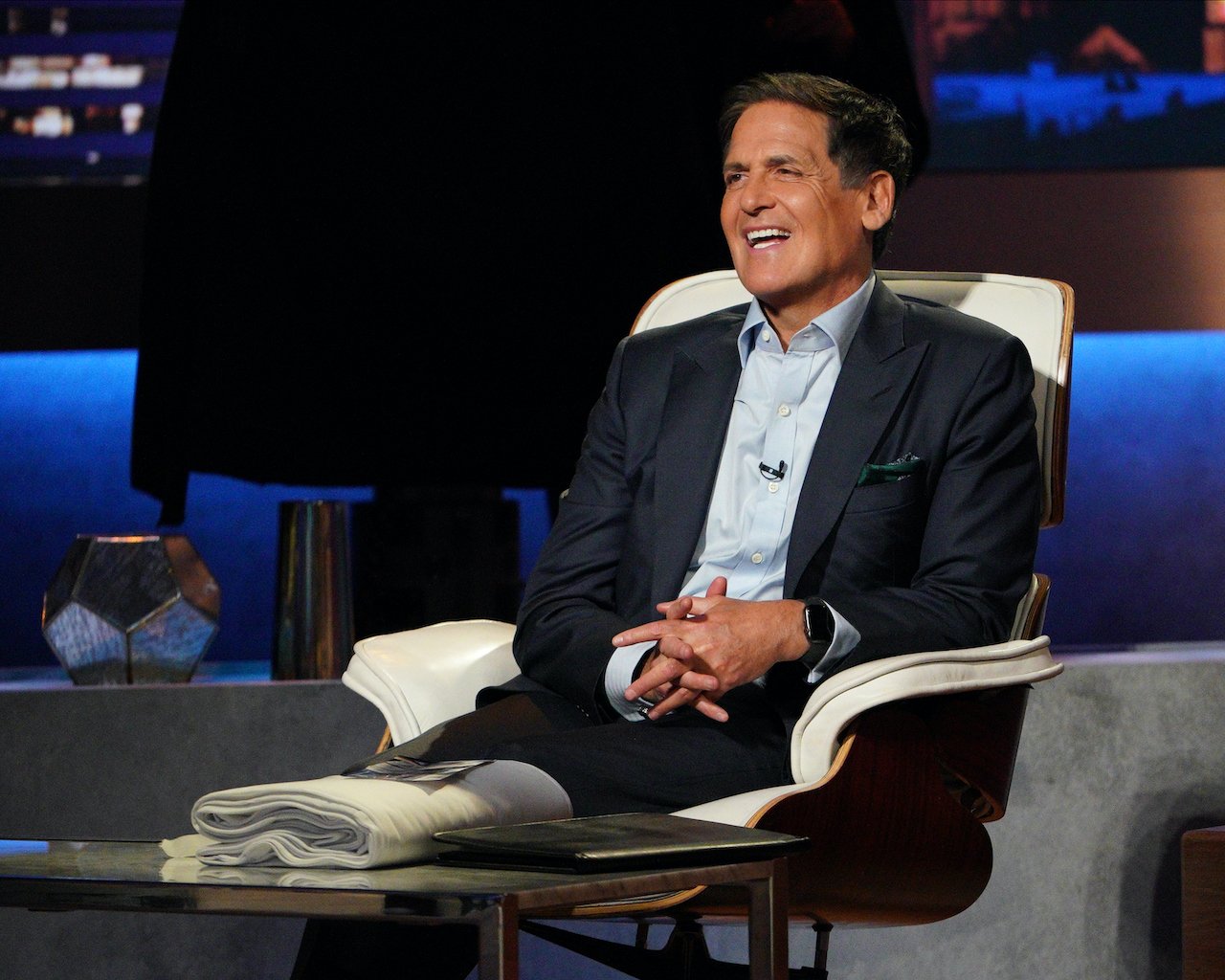 Mark Cuban doesn't like opting out on 'Shark Tank'
When DeGeneres asked the NBA team owner how he determines if he's going to make an offer after a pitch on Shark Tank, Cuban admitted to an area of difficulty.
"I'm going to give you a little Shark Tank secret," Cuban told DeGeneres. "The hardest part of Shark Tank is going out. So when somebody comes in, I look for reasons to go out."
If an entrepreneur is able to provide some groundbreaking aspects of their product or service, Cuban is more likely to toss out a bid.
"If they didn't convince me that I shouldn't go out because it's a great product, it's unique in some way, or I love the entrepreneur and think I can really help them grow the company, that's what changes my mind," he explained. "And then if it's something that I really care about… that's what gets me excited."
'Shark Tank' star became an entrepreneur as a child
DeGeneres brought up Cuban's ambitious streak which manifested when he was just a kid.
"Yeah, [I was] probably 9 or 10 years old selling baseball cards, and then 12 years old selling garbage bags door-to-door," the Shark Tank panelist shared. "I've been a hustler as long as I can remember."
Cuban credited his father for raising him with a strong work ethic, and to push himself to reach his goals.
"My dad did upholstery on cars," he said. "He was always, 'If you want something, you've got to go out and earn it.' So when I wanted a new pair of basketball shoes, he hooked me up with one of his buddies who set me up with his garbage bags, and I sold them door-to-door. And then from there, that gave me confidence, and I've been starting businesses ever since."
Mark Cuban prefers to avoid sob stories on 'Shark Tank'
Since joining the Shark Tank panel in 2011, Cuban has heard more than his share of pitches from aspiring business owners. While the tech guru is happy to give entrepreneurs a fair shot, he doesn't mince words if he sees a problem.
"When you see me go off, it's real," Cuban told the Dallas Morning News in 2015. "That's why I have so many faces, because it's an honest and real reaction."
The Shark Tank star has a few standard preferences in a pitch. One includes the importance of brevity.
"I have a rule in business, and I use it anytime anyone ever pitches me and I recommend you use it and everyone listening uses this rule," Cuban advised. "The longer the story, the worse the deal."
While some of his fellow Sharks are moved by emotional stories from those entering the Tank, Cuban would rather Shark Tank contestants leave their woes at home.
"If someone starts a pitch with a sob story, always walk away," the Dallas Mavericks owner said. "That's why you see me roll my eyes when all this stuff comes out. While some of the other Sharks like it, I hate it."
Shark Tank airs on ABC on Friday nights.