'Shark Tank' Success Stories: 10 Products That Made Big Money
There are some pretty dumb reality shows out there, but there is one that has been great at showing how business deals work and how entrepreneurs can improve peoples' lives.
We're, of course, talking about Shark Tank, which has given exposure and opportunities to a lot of start-ups. Some have faded into obscurity after not getting funding, but others have been successful around the country and even the world. So which products earned people millions? Here are 10 products that are true Shark Tank success stories.
1. Scrub Daddy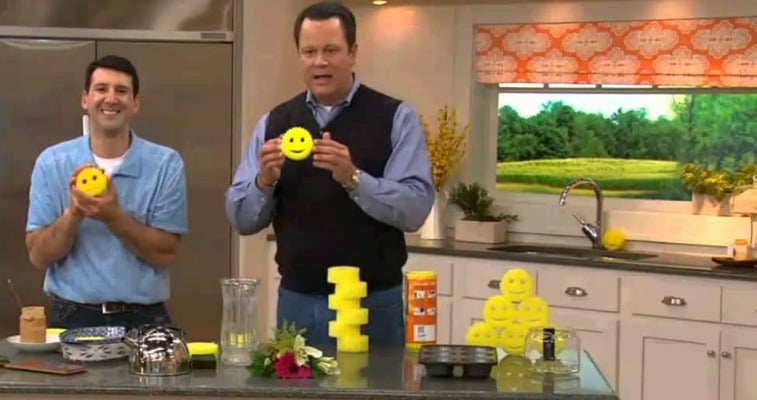 The reusable smiling sponge gets firm in cold water and softens in warm water. The design also helps clean both sides of utensils at once and resists odors. The company's founder, Aaron Krause, went on the show in its fourth season and Lori Greiner invested in the product with $200,000 for 20% equity.
According to Business Insider, the company has now raked in over $50 million in sales and moved 10 million units, making it the biggest success to come from the reality show. Scrub Daddy is now in QVC, Bed Bath & Beyond, Walmart, Target, and Staples in the U.S.
"The Scrub Daddy to me was a perfect product," Greiner told Business Insider. "It was clever and unique. It was different. It was something that people need and want."
2. Tipsy Elves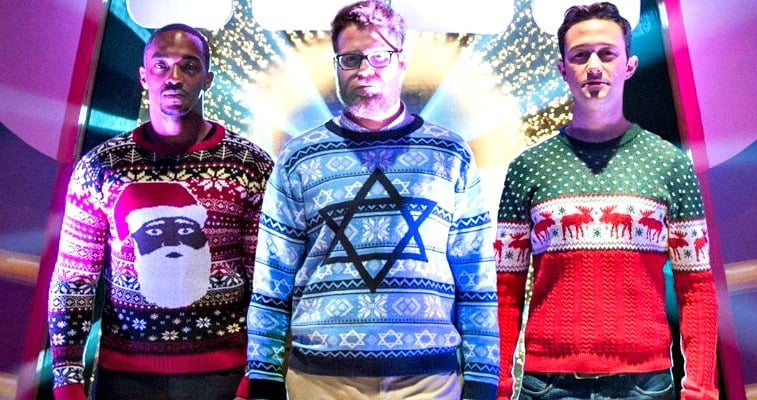 This niche company makes ugly Christmas sweaters for themed parties. Evan Mendelsohn and Nick Morton came on the show in Season 4 and walked away with an investment from Robert Herjavec of $100,000 for 10% equity. According to Business Insider, the company has made around $8 million and is projected to make $12 million.
It also gained a bit of fame thanks to the movie, The Night Before starring Seth Rogen, Joseph Gordon-Levitt, and Anthony Mackie. The Christmas movie made a deal with the company to license a mass production of Rogen's yuletide sweater.
Tipsy Elves was projected to make $2 million from the exposure, according to TMZ, and made $390,000 on the opening weekend alone.
3. Groovebook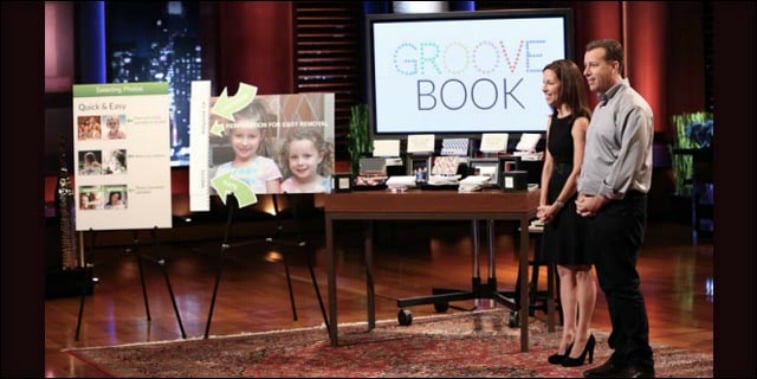 Everyone takes pictures on their phone, and this subscription service gives customers bound books of their pictures. Husband and wife, Julie and Brian Whiteman, went on the show in Season 5 and got Mark Cuban and Kevin O'Leary to chip in. The Whitemans got $150,000 in exchange for 80% of licensing profits. The business was acquired by Shutterfly for $14.5 million in 2014, according to Forbes.
"Since airing on Shark Tank, we could have never imagined how it would have doubled, tripled and multiplied," Julie Whiteman said according to ABC News. "It's been incredible."
4. Breathometer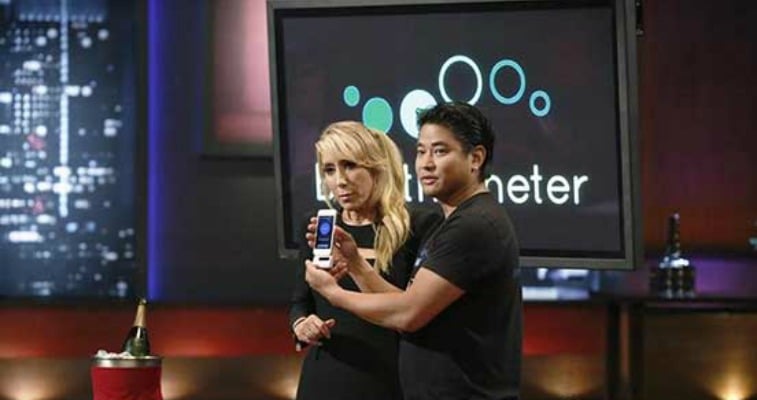 Curious if you drank too much and can no longer drive? This product turns your smartphone into a breathalyzer to give you the answer. Charles Yim went on the show in Season 5 with this product and left doing business with all five sharks — a first in the show's history. They gave him $650,000 in exchange for 30% of the company.
The company was projected to make $10–12 million in 2014, according to the New York Post. It also became available to buy in Best Buy and Walmart.
5. Bubba's-Q Boneless Ribs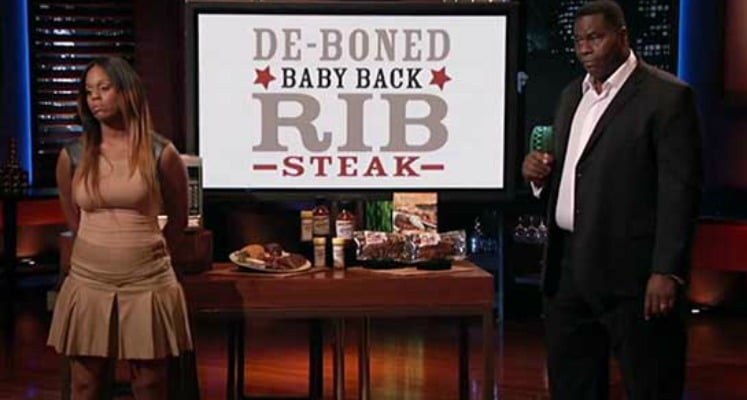 In Season 5, Al "Bubba" Baker and his daughter, Brittani, went onto the show to pitch his patent formula for boneless ribs. Baker ended up going into business with Daymond John, getting $300,000 in exchange for 30% equity in the company, according to Bustle.
Since the show, the Baker's product has been available in 150 stores nationwide. It has also been featured on QVC, the Hallmark Channel, and Food Network.
6. Ten Thirty One Productions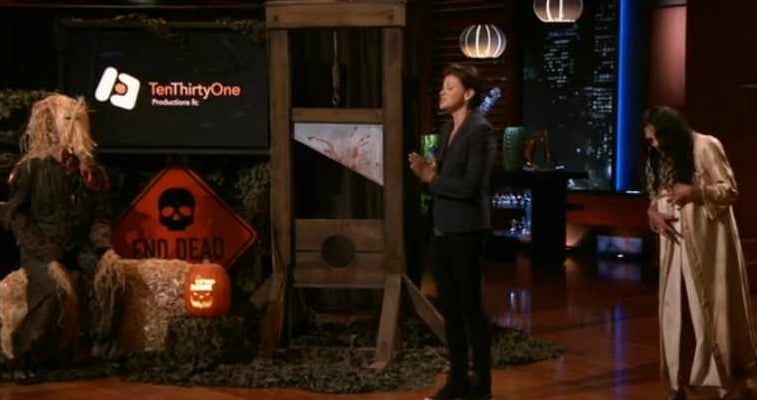 Melissa Carbone turned Shark Tank into a horror scene in order to pitch her horror entertainment company in Season 5. One of the company's projects is having a hayride in Los Angeles.
She walked away with Mark Cuban investing $2 million for a 20% stake. Since the show, she has brought the hayride to Dallas and New York, according to Business Insider.

7. Wicked Good Cupcakes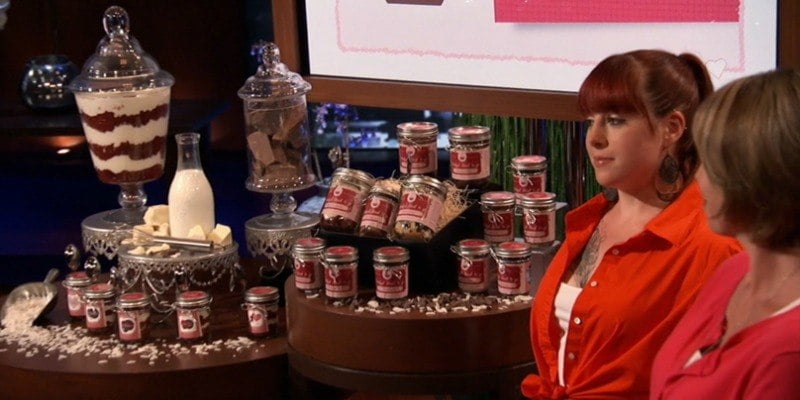 Tracey Noonan and Danielle Desroches came on Season 4 of the show. There they pitched their cupcake business which packages the dessert in a jar. They walked away with a deal from Kevin O'Leary. After the show, their company grew by 600% and made $8 million in sales, according to Noonan.
They have also planned to come out with new products like alcohol infused cupcakes and packages of dry cake mixes. O'Leary is still a big part of the business.
"Kevin is very accessible either by email, phone or text," continued Noonan. "He always gets right back to us and has been an amazing mentor. We consider him a very important part of the Wicked Good family."
8. Squatty Potty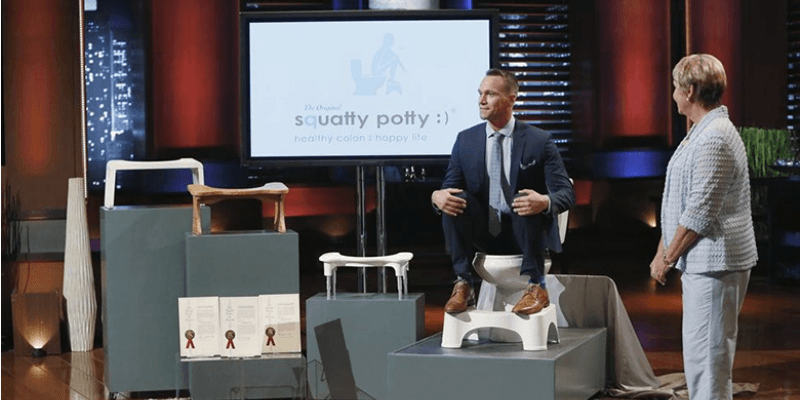 Bobby Edwards went on the show to present his business idea, the Squatty Potty. The company provides stools that help users squat over the toilet to help with constipation. He walked away with a deal from Lori Greiner and Kevin O'Leary who gave him $350,000 for 10% of the company.
Since then the company made a deal with Bed Bath & Beyond and the product went into 11,000 of their stores. The company also experienced a lot of sales after their episode aired and sold $12.3 million three months afterward, according to Gazette Review. The company has now expanded to other products like an inflatable Porta-Squatty and higher end Pottys.
9. BuggyBeds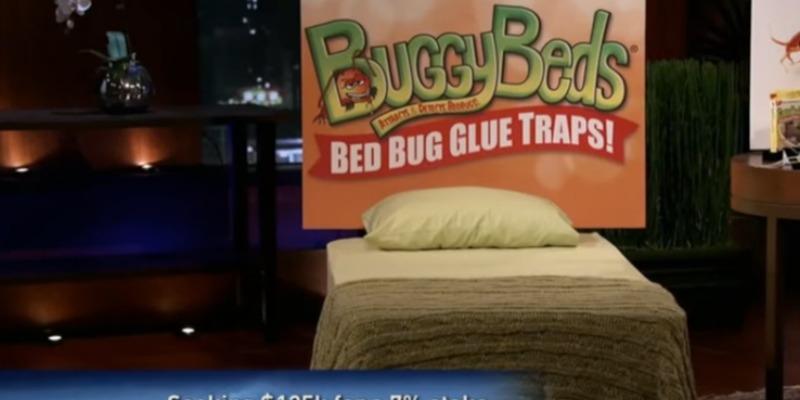 The company provides early detection and a prevention system for bed bugs. Veronica Perlongo and Maria Curcio went on the show and got all five sharks to chip in $250,000 for 25% of the company. Since then the number of BuggyBeds available increased from 60 to 350 Home Depot stores, according to Gazette Review.
They also made it into every Burlington Coat Factory when it was previously available in only 75 of their stores. BuggyBeds ships to many more countries after getting a deal with a distributor.
10. Grace and Lace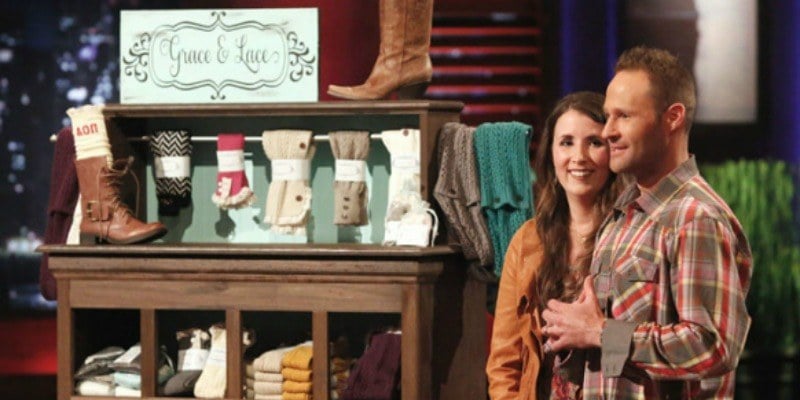 Melissa and Rick Hinnant went on the show to pitch their sock company, Grace and Lace. Barbara Corcoran offered $175,000 for 10% of the company. After the show, the company started offering hats, cup cozies, ponchos, and more. They also hired more designers with the help of Corcoran, according to Success. The company has made more than $15 million.
Check out Entertainment Cheat Sheet on Facebook!