'Shark Tank' Promises a 'Battle of the Kevins' When Kevin Hart Joins the Panel Next to 'Mr. Wonderful'
Another guest takes a seat on the Shark Tank panel and this time it's A-lister Kevin Hart. The Fatherhood star joins fellow Sharks Barbara Corcoran, Mark Cuban, Lori Grenier, and Kevin "Mr. Wonderful" O'Leary for the ABC reality show's first episode of 2022, which seems to make for some choppy waters in television's most famous Tank.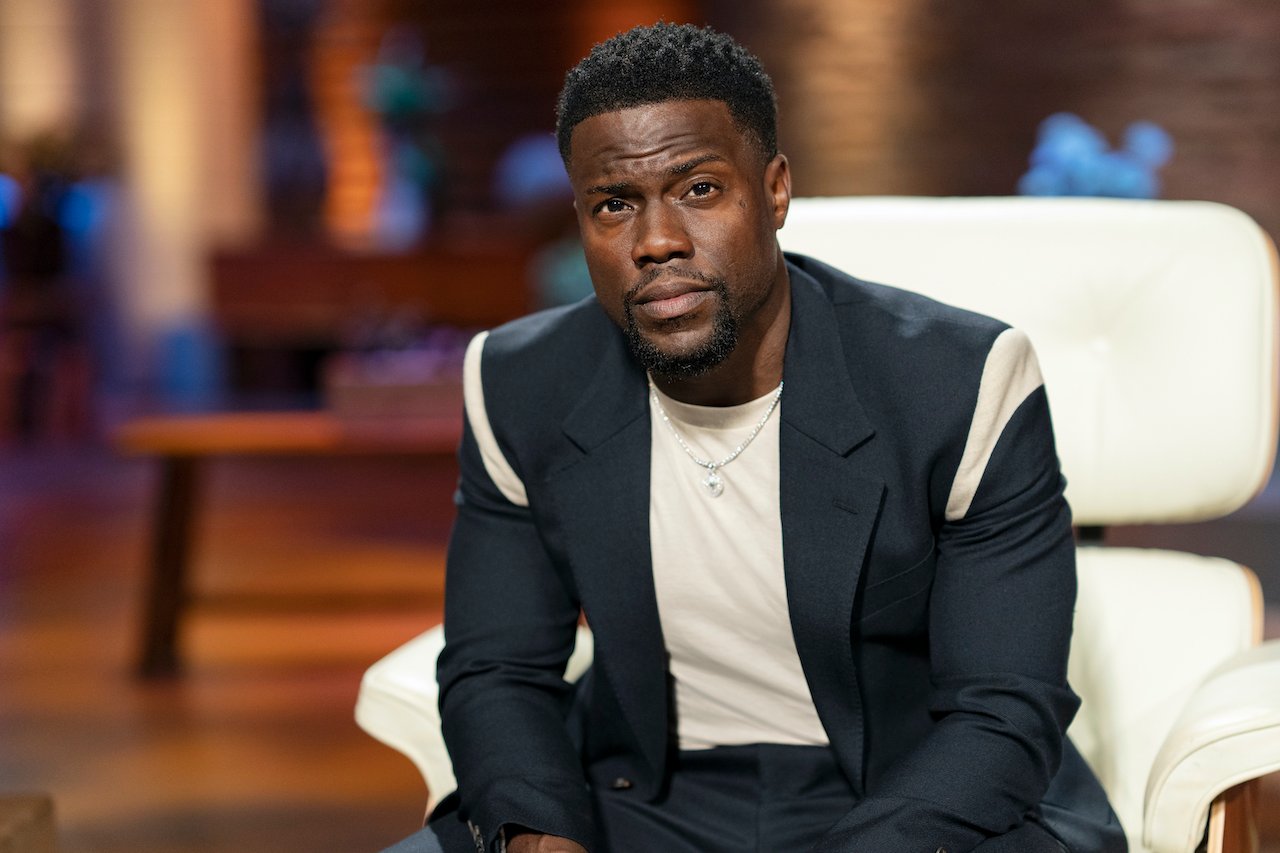 'Shark Tank' promo gives viewers a glimpse of 2 competing Kevins
ABC's recent peek at the Shark Tank episode reveals that Hart and O'Leary end up vying for a deal. Calling it the "Battle of the Kevins", the show released a clip of Hart telling Mr. Wonderful "I don't know why you came in so aggressive," to which O'Leary responds, "My deal is much better than yours."

The network posted the promo on social media with the caption, "Grabbing our popcorn and getting excited to watch this battle of the Kevins."
Shark Tank viewers are clearly looking forward to the face-off between the two superstars. "Going be a great episode," one fan wrote on Instagram.
"This is going to be good!" another noted.
"Money has never been this funny😂😂😂" a viewer commented.
"Its gonna be fire! So looking forward to it. I realize that business is business, but i see Kevin Hart bringing, 'the funny' to the Tank!" a follower posted.
Mr. Wonderful pledged to help 'rookie Shark' Kevin Hart
In another video posted to Shark Tank's social media accounts, O'Leary vowed to help Hart get acclimated to the show.
"We've got the rookie Kevin here, right?" O'Leary said, pointing to Hart. "Now look, he's rough. He's rough around the edges. But thank goodness Mr. Wonderful here is going to get his feathers just looking beautiful so he can start doing deals."
Yet it doesn't seem that Hart is going to need too much assistance. The box office magnet already owns his own production companies, Hartbeat Productions and Laugh Out Loud, and he actively invests in a wide range of business ventures. Still, Hart was happy to partake in some playful banter with his co-Shark.
"The beauty in business is knowledge," Hart replied to O'Leary in the video. "What you need to gain is knowledge based off of those who have opened doors for you. Kevin has opened amazing doors. But guess what? You get older. And as you get older, you start to slip up here and there. And what is my job? My job is to pick up here and there where this man left off. Not to necessarily be better, but to do better."
'Mr. Wonderful doesn't have heart'
The two millionaire investors continued their one-upmanship in the post, with both jockeying for position as best Shark.
"Doing business with Kevin Hart is an amazing opportunity for you," Hart remarked of himself, "simply because I'm a better choice."
"I don't see it that way," O'Leary countered. "There's Kevin, and then there's Kevin, and then there's only one Mr. Wonderful. So you get a Kevin and a Mr. Wonderful. Two meats in one. That's a powerful Shark."
Hart may have made the most decisive point in his debate with O'Leary.
"It is a powerful Shark," the Central Intelligence star agreed, adding, "but Mr. Wonderful doesn't have heart. What is life without heart?"
Watch Kevin Hart on ABC's Shark Tank on Jan. 7 at 8 p.m. ET, or stream on Hulu.