'Shark Tank': Season 13 Brings in Some New Guest Sharks Including Kevin Hart
Season 13 of Shark Tank is about to premiere and promises an impressive group of entrepreneurs. Featuring the regular panelists Barbara Corcoran, Mark Cuban, Lori Greiner, Daymond John, Robert Herjavec, and Kevin "Mr. Wonderful" O'Leary, the new season will also feature some new guest investors along with returning KIND founder Daniel Lubetzky. Megastar Kevin Hart is just one of several business icons taking a dip in the Tank's choppy waters.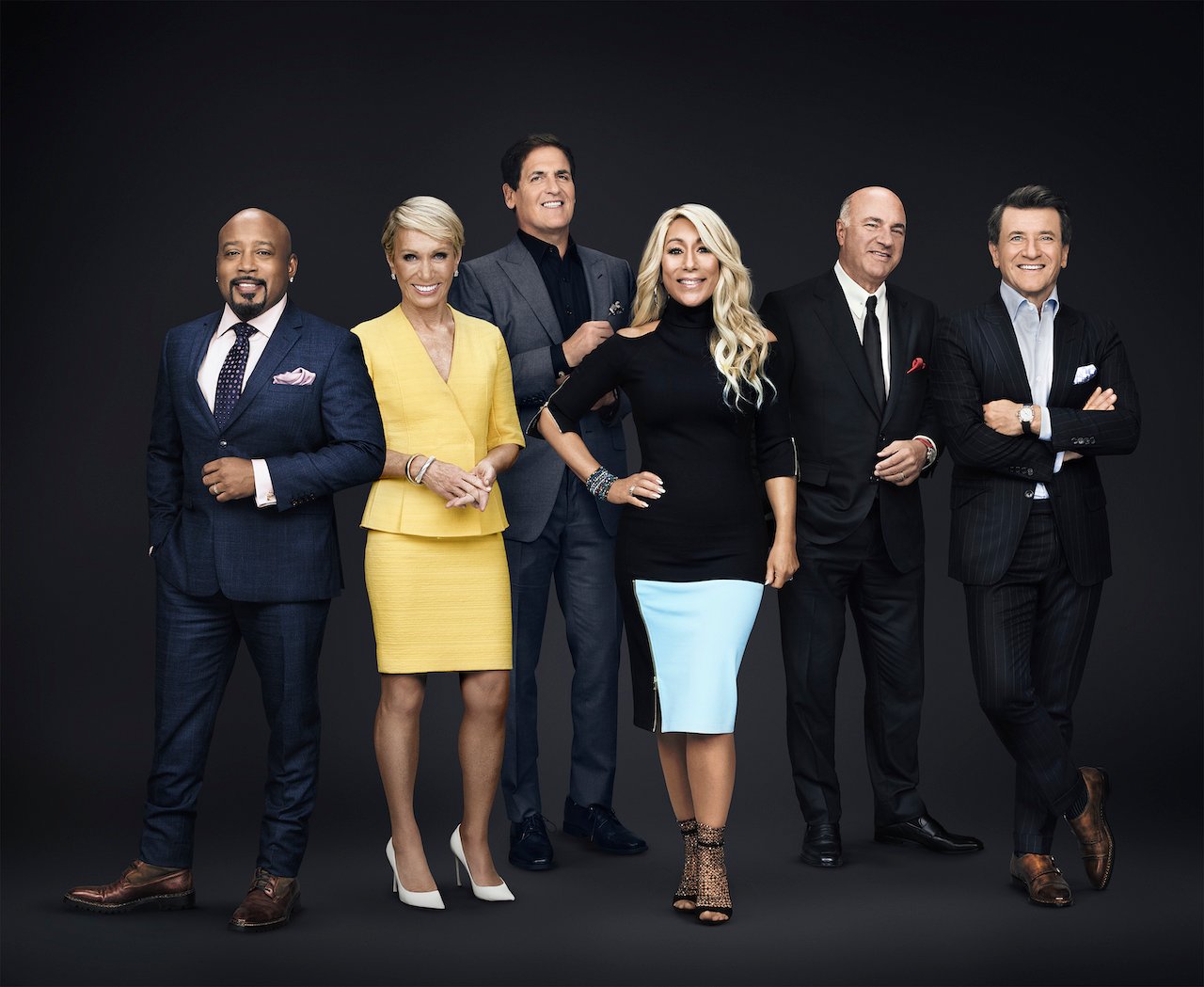 Kevin Hart
Hart announced in August on Instagram that he'll be taking a swim with the Sharks for season 13. Known for his roles in films like Ride Along, The Upside, Central Intelligence, and Night School, Hart has also built up an impressive business portfolio throughout his career. With investments in sports nutrition products and launching his own production company, Laugh Out Loud Comedy, Hart is paying close attention to what resonates with consumers.
"I watch the way the world moves and watch what people respond to," Hart told CNBC in March 2021. "I try my best to stay on-trend. And also, you take risks. It's about seeing and believing in people that are innovative, creative and ambitious."
RELATED: 'Shark Tank': Lori Greiner Reveals Her 2 'Biggest Pet Peeves' During a Pitch
Emma Grede
Good American CEO Emma Grede, who is also the founding partner of SKIMS, is joining the Sharks for the premiere of season 13. Grede has collaborated with Khloe and Kim Kardashian on their popular fashion brands, though noted that not all celebrity products are a success.
"I know from 10 years of doing celebrity deals that you can put an A-list actress on a fragrance and it ain't gonna touch the sides, but then you find some female chef from Milwaukee who can sell like a bazillion jeans," Grede told Elle. "It's about audience and authenticity. And then sometimes there's also just no rhyme or reason why something works."
Grede is also a Board Member and Ambassador for the feminist non-profit Women for Women International.
Peter Jones
British business man and Dragon's Den star Peter Jones is also venturing into the Tank this season. Passionate about helping British small business owners, Jones is looking to invest in some entrepreneurs pitching in season 13. Jones owns a plethora of businesses, ranging from toys to telecommunications. Having a seat on the series that inspired Shark Tank, Jones knows what to look for in a pitch.
"What you're doing is trying to build empathy and excitement but also it's very much about you," he told BBC. "We are questioning the business, the business model and the experience but also at the same time we're looking to the person who is pitching – can you do what you're saying you can, are you capable, are you believable? So many mistakes are made by not knowing your numbers, over exaggerating or not telling the truth. So just be genuine, be yourself and you've got a chance."
RELATED: 'Shark Tank': What Mark Cuban Tells His Kids About Money
Nirav Tolia
Social media app guru Nirav Tolia is joining the Sharks this season, possibly on the hunt for the next technology disruptor. Co-founder of Nextdoor, which enables users to connect with their neighbors, Tolia has an impressive list of credits to his name. His resume includes stints at Yahoo, Shopping.com, and Benchmark. Tolia stepped down from his Nextdoor CEO post in 2018.
"I think ultimately you want to keep employees focused on the mission of the company, both the financial mission and the human mission," he told Vox in 2017. "That's the thing that should drive our ego and esteem. If we feel like we're making progress against that mission, we should feel hopeful and optimistic and inspired. If we're not making progress, well, then we should work harder or we should feel more urgency or we should look inside and figure out what we can do better. This idea that my own personal fortunes are the ones that will impact the morale and emotions of my employees, we strive to build a company that's much stronger than any one person, certainly stronger than me."
Season 13 of Shark Tank premieres on ABC on Friday, Oct. at 8 p.m. ET.