'Shark Tank': Which Season 13 Guest Shark Has the Highest Net Worth?
Season 13 of 'Shark Tank' welcomed some new guest Sharks as well as returning investor Daniel Lubetzky, prompting some viewers to wonder which one has the biggest bank account.
Season 13 of Shark Tank continues to bring in massive ratings on ABC. Original panelists Barbara Corcoran, Mark Cuban, Lori Greiner, Daymond John, Robert Herjavec, and Kevin "Mr. Wonderful" O'Leary, welcomed some new guest Sharks this season as well as bringing back KIND founder Daniel Lubetzky. With each business titan having a portfolio of lucrative assets, viewers may wonder which one has the biggest bank account.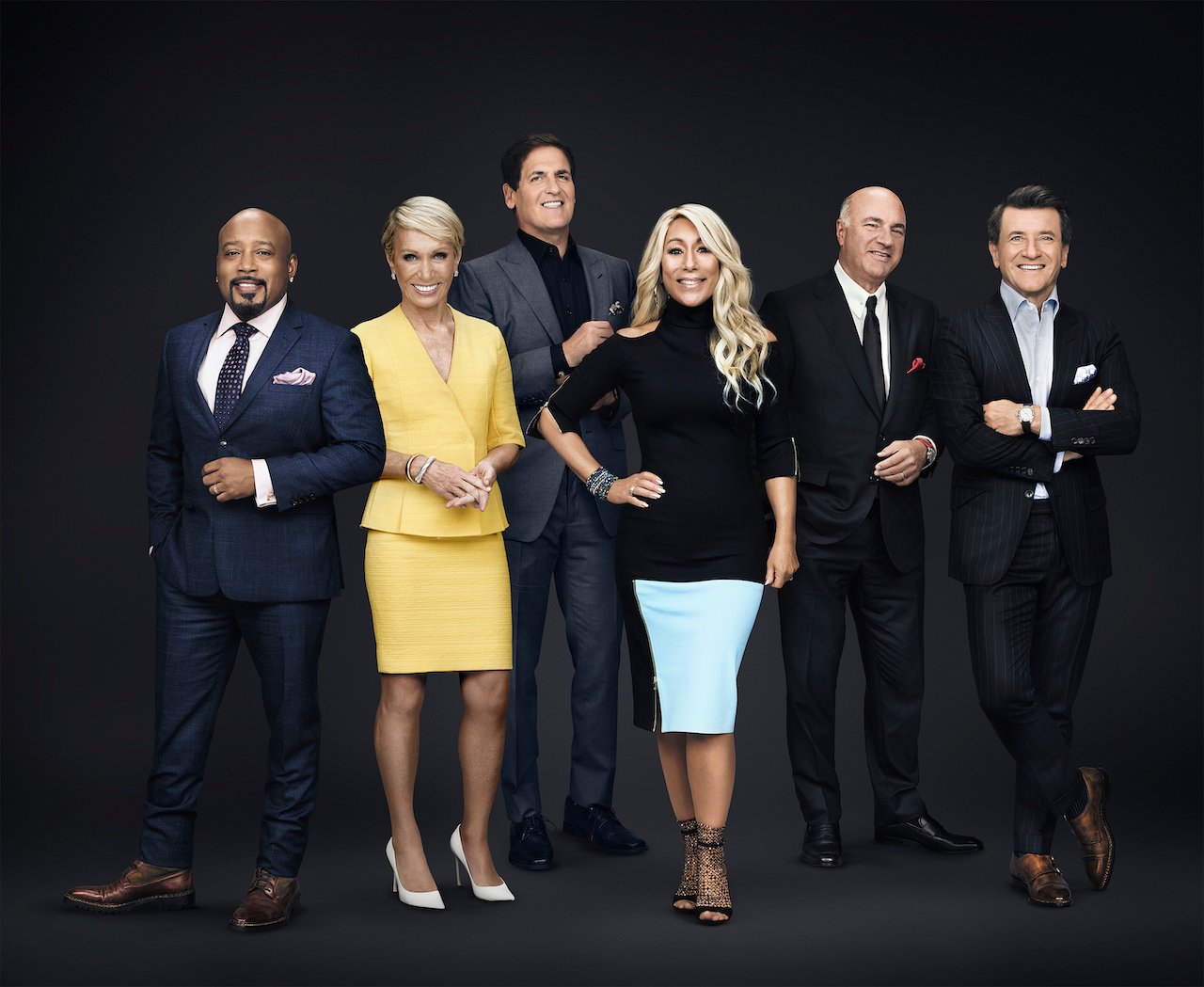 Emma Grede – CEO, Good American
Emma Grede made her debut on Shark Tank in the season 13 premiere. Grede has a full roster of credits to her name including CEO of Good American and founding partner of SKIMS. Teaming up with with Khloe and Kim Kardashian on some of their hit brands, Grede also serves as a Board Member and Ambassador for the feminist non-profit Women for Women International.
Net worth: $5 million
Kevin Hart – A-lister
Film star and comedian Kevin Hart joined the Sharks on Jan. 7 and clearly knew his way around making a business deal. The box office magnet has plenty of experience in the entrepreneurial space as head of his production companies, Hartbeat Productions and Laugh Out Loud. In addition to appearing in numerous hit comedies, Hart also invests in a wide range of business ventures and always has his eyes open for new opportunities.
"I watch the way the world moves and watch what people respond to," Hart told CNBC in March 2021. "I try my best to stay on-trend. And also, you take risks. It's about seeing and believing in people that are innovative, creative and ambitious."
Net Worth: $200 million
Peter Jones – 'Dragon's Den' panelist
British businessman Peter Jones had no problem swimming in the Tank's choppy waters thanks to his years on Dragon's Den. Heading a host of companies from toys to telecommunications, Jones gravitates toward British entrepreneurs hoping to achieve their dreams. He looks for certain details during a pitch to help determine if he wants to invest.
"What you're doing is trying to build empathy and excitement but also it's very much about you," he told BBC. "We are questioning the business, the business model and the experience but also at the same time we're looking to the person who is pitching."
Net Worth: $400 million
Daniel Lubetzky – KIND founder
Billionaire Daniel Lubetzky made his first Shark Tank appearance in season 11. After investing in several companies on the reality show including Yellow Leaf Hammocks, Quevos egg white chips, and at-home fitness tool FitFighter, the KIND founder considers his guest seat in the Tank as an opportunity to mentor aspiring business owners.
"Fostering entrepreneurship in this country is something I'm very passionate about," Lubetzky told Showbiz Cheat Sheet in an email. "I've benefitted immensely from amazing mentors over the years and it gives me a ton of meaning to be able to help other entrepreneurs as they embark on their own journeys."
Net Worth: $2.2 billion
Nirav Tolia – founder of Nextdoor
Tech guru Niral Tolia came to the Tank with an impressive resume. Helping companies including Yahoo, Shopping.com, and Benchmark become the mega giants they are today, Tolia created the social networking service Nextdoor. Though he stepped down as CEO in 2018, Tolia remains on the board of directors and actively invests in up-and-coming business opportunities where his internet expertise could be of benefit.
Net Worth: $60 million
Highest Net Worth: Daniel Lubetzky, $2.2 billion