'Shark Tank' Star Barbara Corcoran Advises How To 'Repackage Yourself' for a Career Switch
Barbara Corcoran of ABC's Shark Tank is helping her entrepreneurs keep their businesses afloat during the coronavirus crisis. With countless people losing their jobs or shutting down their companies due to the severe economic downturn, the real estate guru is sharing advice on how to pivot your talents to enter a new career field.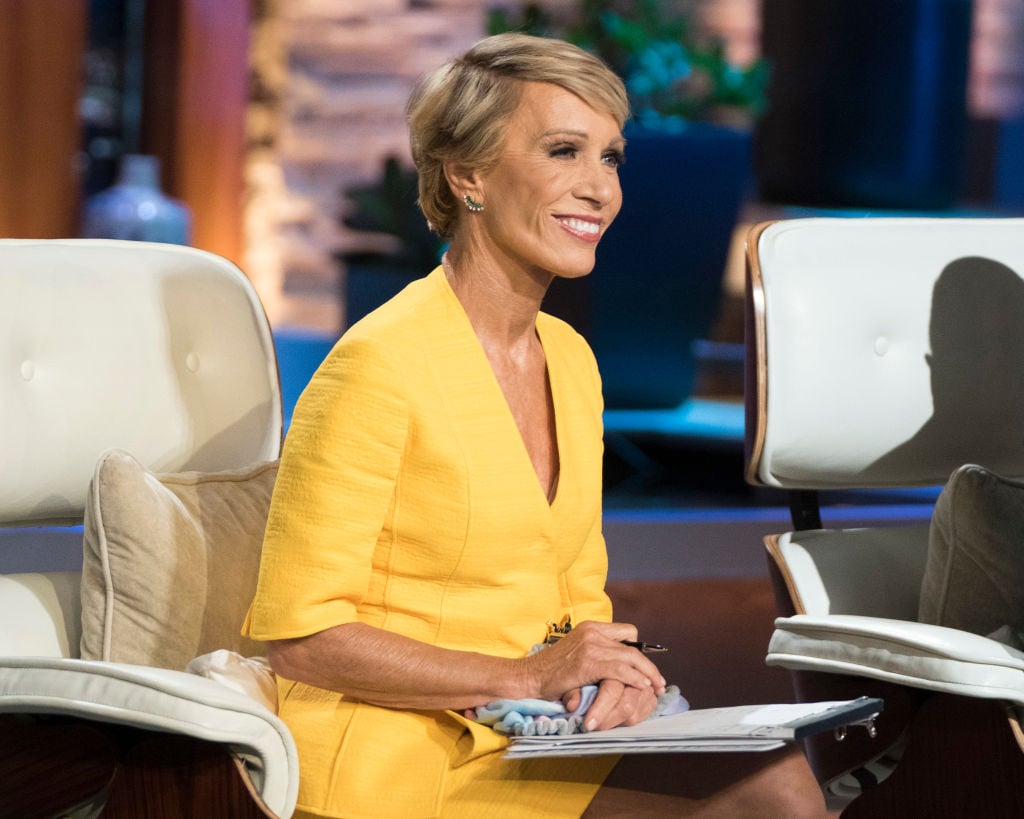 Barbara Corcoran's new revenue stream
The Shark Tank investor is no stranger to reinventing herself. Though she's known as a real estate icon, Corcoran created a whole separate skill set thanks to her reality show stardom.
"On the notoriety of the Shark Tank platform, I've built a lucrative second career growing small brands into powerhouses," Corcoran told Parade. "Working with the entrepreneurs is a huge part of what I do every day and helping them make their dreams come true is deeply satisfying! But it's also hugely profitable!"
Corcoran credits Shark Tank for her new career ventures, which now includes highly-compensated public appearances.
"My well-paid endorsement deals and speeches are a big part of my business today and everything is a result of working being a Shark on Shark Tank," she said.
'Shark Tank' star believes in self-inventory
With many people now unemployed or in financial straits, Corcoran describes how people can 'repackage' themselves if they're considering a new occupation. "Reinvention is about a new version of your old self that looks very different," Corcoran said, according to CNBC.
The real estate mogul suggests mapping out your top skills to see which ones could transcend into another career field. "If you can figure out what you're good at and repackage yourself and put yourself out there … you're going to get a lot of work."
With the majority of the country on lockdown, Corcoran sees this as the ideal time to take stock of your skills and hone in on goals you may have previously put off. 
"Probably the only wonderful thing about this pandemic is you have a lot of time to actually assess what you want to do with the rest of your life," the Shark Tank star told Grow. "I think the most important thing to do is take a look honestly at yourself, what your skill set is. Make a list. What am I good at? What do I really do well? What do I wish I could do better?" 
Corcoran applied that in her own strategy when creating her second career. "I loved attention. I loved an audience. I loved people, and I loved performing," she revealed. "That applied very well to real estate, but it also applied well to the TV business. So I rewrote my packaging as a TV person based on the same traits that had done me well in real estate. People always do better in something that they love."
New career equals full-time commitment, according to 'Shark Tank' investor
The reality star also recommends starting out in small steps toward a new venture in order to gain credibility in your chosen field. 
"You have to reinvent yourself in stages," Corcoran advised, where she began appearing on small TV interview blocks to start building her portfolio of on-air experience. "I became an expert in real estate on small little segments until people gave me credibility."
Even though you may not obtain a 40-hour per week schedule when starting to build your new career, Corcoran insists that you need full-time dedication to launching your venture. 
"There's no such thing as part-time," Corcoran said, adding that tasks on your list should include building a network of new contacts in your chosen field and educating yourself on the industry you're pursuing. "Now's the time to take the courses online, develop your skills, and make yourself stronger," she recommended.
Though times are tough right now, the Shark Tank panelist feels that for many this bump in the road could be a blessing in disguise. "If you're smart, you'll make yourself stronger to even get a better job when you go back to the workforce," Corcoran stated.
Watch ABC's Shark Tank on Friday nights!