'Shark Tank' Star Barbara Corcoran Apologizes to Whoopi Goldberg After Offensive Joke on 'The View'
Whoopi Goldberg is an icon, a legend, and the moderator on The View. The EGOT genius gives the ABC talk show a commanding center when the panelists' debate. Celebrities get starstruck when sharing the table with Goldberg and even her co-hosts understand what a great presence she is. However, when Shark Tank star Barbara Corcoran was a guest on the show she took things a little too far. The entrepreneur made a joke at Goldberg's expense that received major flack on social media and Corcoran is now apologizing.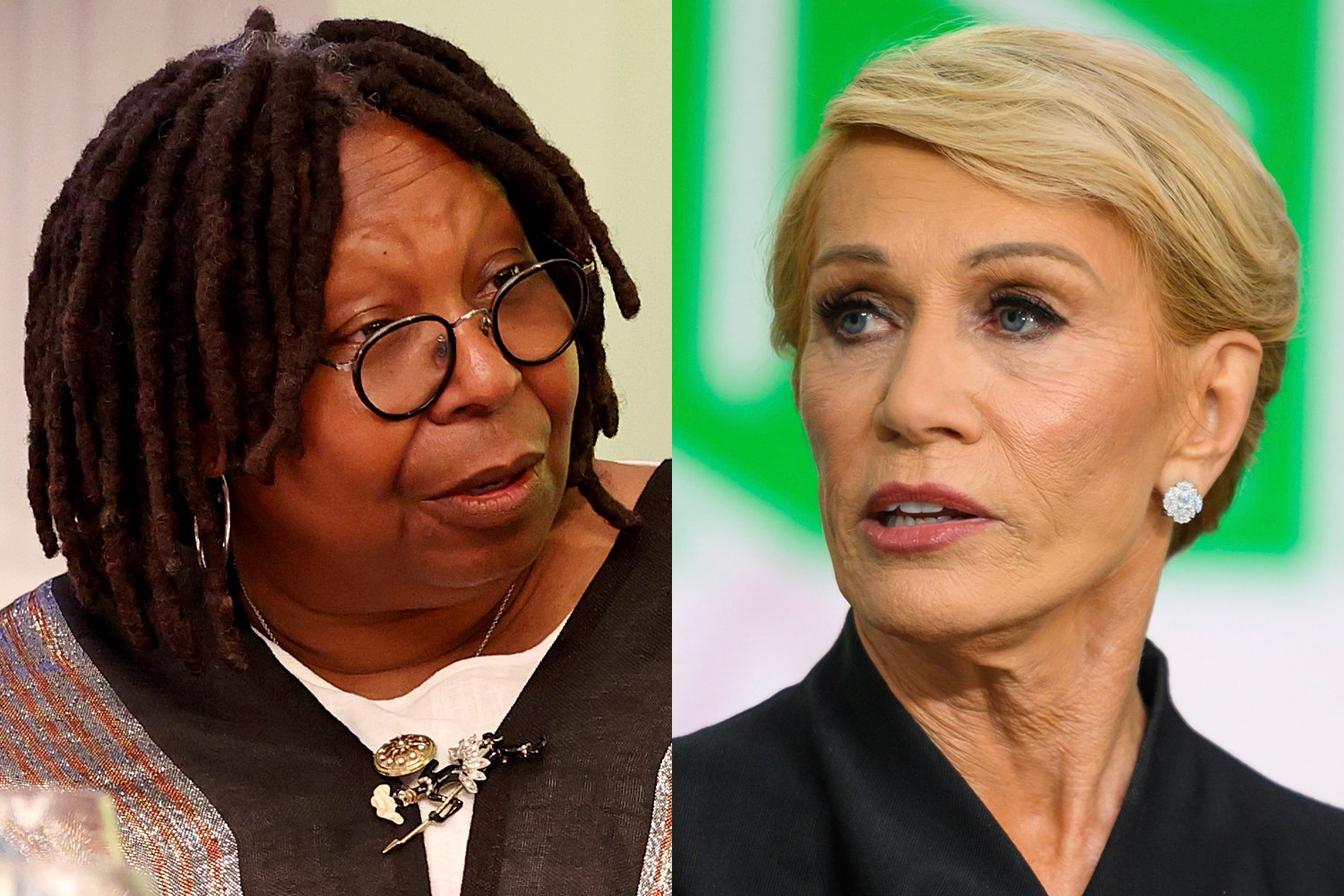 What happened between Whoopi Goldberg and Barbara Corcoran?
The cast of Shark Tank was at the "Hot Topics" table where they talked about the new season of the show. Co-host Sunny Hostin brought up that this year the show will welcome the first Black female entrepreneur. Emma Grede is the co-founder of the clothing line Good American, the jean company by Khloé Kardashian.
Hostin said that she really loved the jeans made by Good American as Ana Navarro said that they "really are for everybody."
"Well, I'll have to try them," Goldberg said before asking if they would fit her "Covid," making reference to her hips and behind.
The panelists laughed at the joke made by Goldberg about herself and Navarro added that they also fit her "Covid."
"OK. Well, if they fit two Covid butts we'll be fine," she said. "[Hostin] is acting like she has some behind."
Corcoran weighed in with a joke that took Goldberg by surprise when she said, "And when you are finished with those jeans and you decided that you don't like them, give them two me. I'm going to make two pairs."
The response to Corcoran's joke was mixed and Goldberg was not laughing. Navarro interjected and threw shade at the Shark Tank investor.
"Whoopi, let me just tell you something… When Sara Haines and Jill Biden wore that dress already on TV," Navarro said while ripping up her cards and giving attitude.
Corcoran laughed it off and the audience erupted in claps. Navarro then made mention of the fat-shaming joke that Donald Trump Jr. did about her adding, "It didn't work. Don't come for me."
Barbara Corcoran apologizes after backlash
It wasn't long before social media weighed in on the matter and there was backlash over what Corcoran said. When The View shared the clip on their YouTube channel, fans noticed that Goldberg had seemingly not taken the joke at her expense well.
"Poor Whoopi. I genuinely think that hurt her feelings…," a fan replied on YouTube.
"That was mean of Barbara and not funny at all. Good for Ana defending her friend/co-worker," another fan commented.
"I feel like that stung Whoopi. I can see it in her eyes…Ana 'for the win, though!! She hit that shot at the buzzer!" another YouTube user said.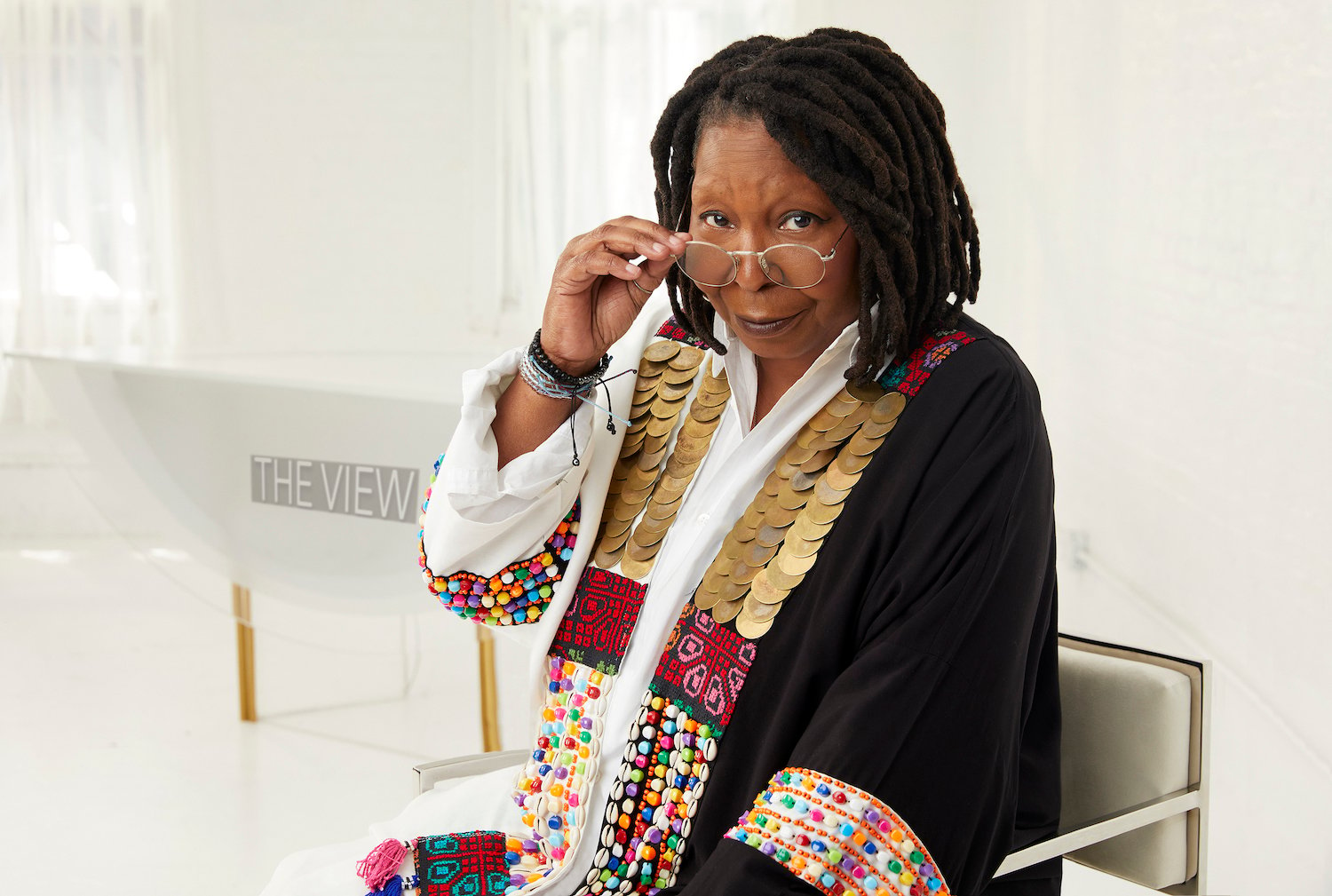 Corcoran would then issue an apology for the joke she made on The View in a video she posted on Twitter.
"I just came back from The View and saw my old friend Whoopi. As you well know, she has a phenomenal sense of humor and I've known Whoopi for years," she started. "I made a joke at Whoopi's expense which I now realize wasn't funny. For anyone who I may have offended unintentionally, I just want to say I really am very sorry."
The View airs weekday mornings at 11 a.m. ET and 10 a.m. CT/PT on ABC.