'Shark Tank' Star Barbara Corcoran Says 'Dogged Determination To Stay in Love' Keeps Her Marriage Going
Barbara Corcoran of Shark Tank is known for her sharp business smarts and keen eye for investments. Married to Bill Higgins since 1988, turns out the real estate mogul is also successful when it comes to her personal life. Yet the Shark Tank star keeps it real on making an effort to maintain a strong relationship.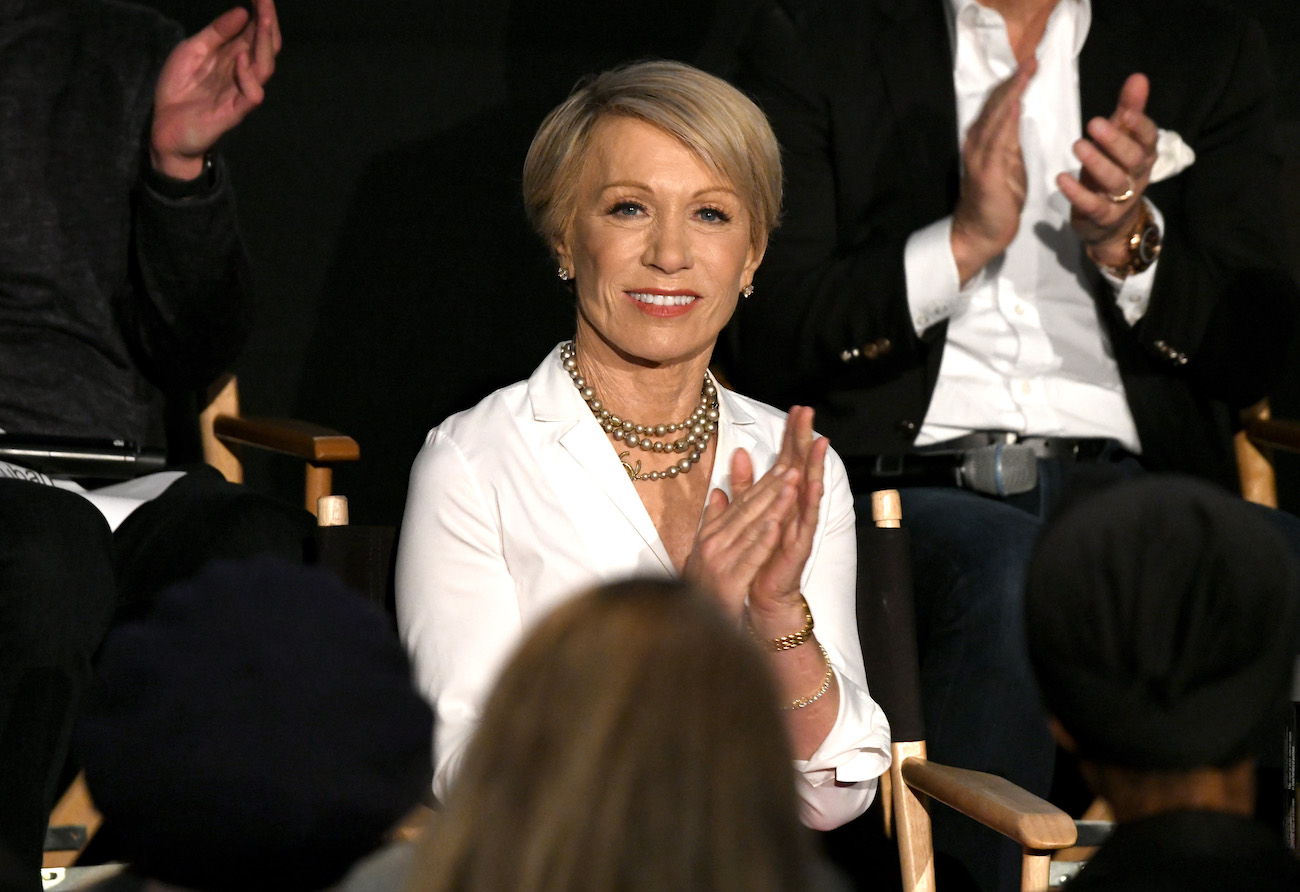 Barbara Corcoran wasn't sure about marrying Higgins
According to Yahoo Entertainment, Corcoran met Higgins, a former FBI agent and Navy captain, in 1981 at a New York business conference. Corcoran revealed that she was the one who initiated a dating relationship. When they became members of the same real estate board, Higgins asked Corcoran for a dance at a company event.
"When I put my hand in his hand and he held it," the Shark Tank star recalled, "I just felt like I would be fine for the rest of my life."
The real estate mogul admitted she was a bit hesitant when Higgins popped the question. Over three decades later, she's sticking with her spouse for the long haul.
"When Bill proposed to me and said, 'Want to marry me?' I swear to God my thought was 'Eh, I'm not sure, I'll give it a whirl,'" Corcoran revealed. "But one thing for sure is we're in it … we're definitely committed to it."
'Shark Tank' star admits marriage can be 'a struggle' at times
In an interview with Women on Fire, Corcoran didn't mince words when it came to being in a relationship til death do you part.
"Marriage for me is a struggle every day," she confessed in 2015. "I don't know why I'm not better at marriage than I am. … My husband, Bill, is the ultimate good guy, good man, good father. So that's a lot to be said."
Yet Corcoran relishes that her husband is "low maintenance," which gives her the freedom to pursue her professional endeavors. She credits their longevity to their "dogged determination to stay in love."
Barbara and Bill are bonded by love
With two kids – son Tom, 26, and daughter Katie, 15 – Corcoran sees their love for their children as a strong bond.
"That's something we have in common, we love our kids," the Shark Tank panelist remarked. "If you don't think that's something that keeps a couple together, it is."
Her husband interjected, saying, "You know what else we have in common? We love each other."
"We do love each other," Corcoran responded, adding in her trademark transparency, "but I wish love felt more exciting than this, don't you wish sometimes?"
Higgins didn't miss a beat. "That's not my fault," he quipped, to which Corcoran replied, "Of course it's your fault. Look at all the excitement I'm bringing to the table."
The couple's playful banter led Corcoran to comment on a tip from her mom, encouraging newlyweds to make a list of why they married their partner. The real estate icon emphasized writing the items down since each spouse will probably forget those qualities a few years down the line and need to refer to the list. Higgins became misty-eyed when he told Corcoran he could take that inventory today on the many reasons he said "I do."
" I see it every day," he said, getting choked up. "Why I married you."
No wonder why this couple is still going strong!