What 'Shark Tank' Star Kevin O'Leary Gets Ticked off by in the Tank: 'That Makes Me Mad'
Shark Tank fans are used to millionaire investor Kevin O'Leary being brutally honest with entrepreneurs. O'Leary –ironically known as Mr. Wonderful – has no problem telling business owners what he really thinks of an idea. While he likes seeing confidence in a potential partner, O'Leary loses patience when he senses this happening in the Tank.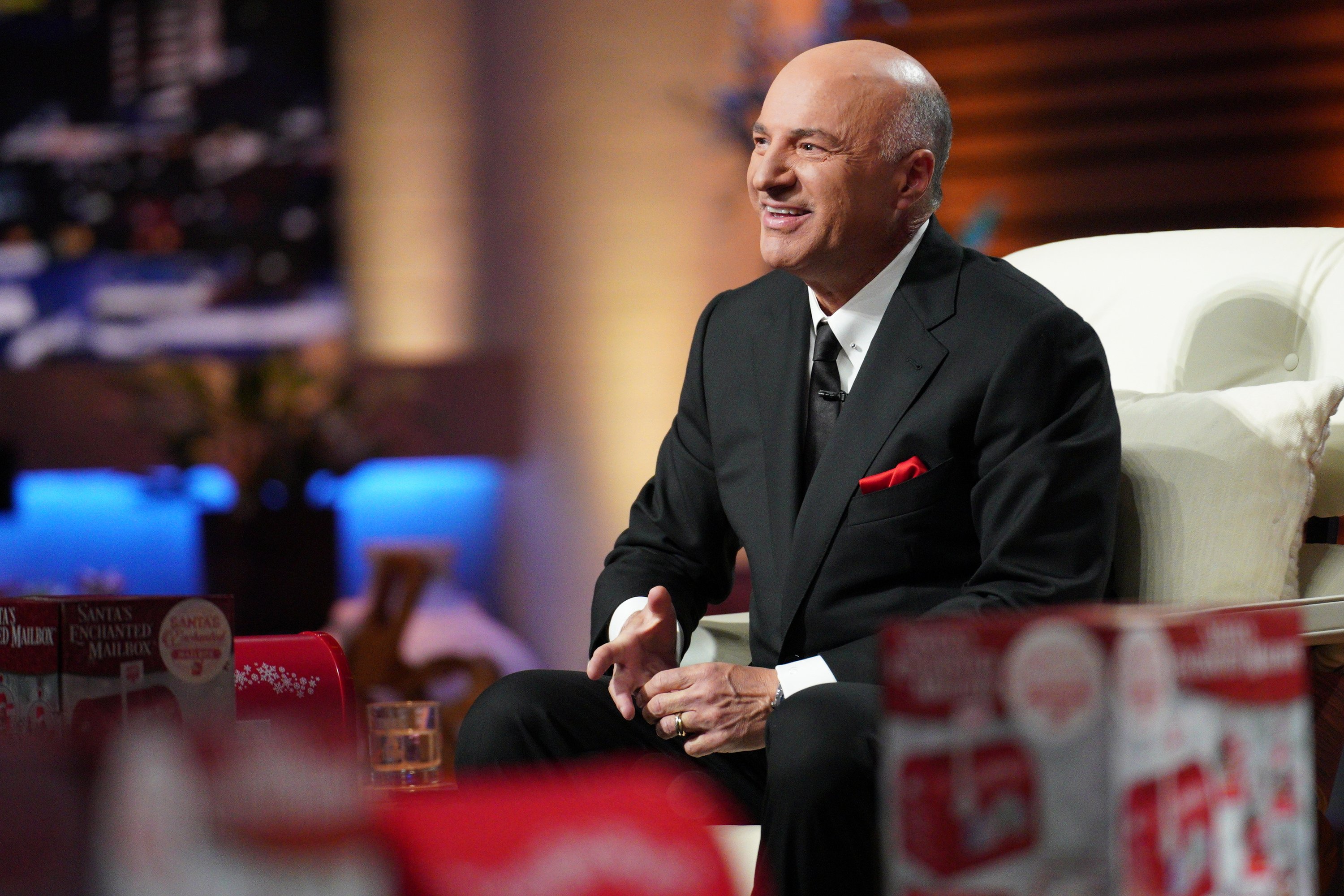 Kevin O'Leary admitted to 'rivalries' on 'Shark Tank' panel
O'Leary has had a seat on the Shark Tank panel since its premiere in 2009. Alongside fellow investors Barbara Corcoran, Mark Cuban, Lori Greiner, Robert Herjavec, and Daymond John, as well as many guest Sharks, O'Leary noted that the waters get pretty competitive in the Tank.
"There are rivalries," Mr. Wonderful told HuffPost in 2014. "These are all self-made millionaires. They all have huge egos. We compete. These are real businesses and we've made real money on these deals."
Though O'Leary sometimes partners with other Sharks, he does everything in his power to land the deal he sees as a winner.
"When a good one comes walking in, I want it for myself," the Shark Tank star explained. "I'm not interested in sharing it and I'm happy to compete. I don't care if the other Sharks don't like my style or how I present myself. It doesn't matter to me."
RELATED: 'Shark Tank': Kevin O'Leary Said the First 3 Weeks of His New Eating Regimen 'Was Hell'
Arrogance doesn't bother Mr. Wonderful, but something else does
O'Leary has seen scores of entrepreneurs pitch their products and services over the last 13 seasons, which means interacting with a range of personalities. The millionaire isn't put off when someone enters the Tank with a bit of a self-important swagger.
"I don't mind arrogant a**holes," O'Leary remarked. "I'm OK with that because that shows me some confidence. We have plenty of those. I'm not there to make friends. I'm there to make money."
Yet Mr. Wonderful doesn't stand for being used as a pawn if an entrepreneur is trying to get some leverage on a deal.
"What I don't like is when an investor or an opportunity comes along, I make an offer, and clearly they're not willing to engage in the negotiations," he said. "They're trying to use me to get another offer at a higher price. That makes me mad. I've come up with some pretty sophisticated ways not to be used like that. I don't want to be a Trojan Horse. No Shark does."
Kevin O'Leary believes in (very direct) honesty
Despite his "Mr. Wonderful" moniker, O'Leary is considered to be the harshest of the Sharks on the panel. Often telling entrepreneurs to take their idea "behind the barn and shoot it," the Shark Tank investor feels he's just being honest.
"I'm not a villain," O'Leary stated. "I'm the only shark that tells the truth. A lot of people can't handle the truth. … I have this discussion with Barbara and Lori all the time, because I sit beside them on set. They are always saying to me, 'Why are you so mean to that person? Why do you have to say their idea has no merit and that they are going to go bankrupt?' "
O'Leary considers sugarcoating his true opinion of a business venture as prolonging the inevitable for an entrepreneur, which could result in wasted time and money. In a sense, he sees himself as providing a service.
"Because it's the truth," O'Leary said he tells his co-Sharks. "And it's a crime for you both to sit there and encourage them to continue to spend their money and their family resources … on an idea that has no merit and should be taken behind the barn and shot. I'm the hero here. I am the only shark that tells the truth. I am Mr. Wonderful by that definition. Everybody else … they're the bad guys."
RELATED: 'Shark Tank': How Kevin O'Leary Can Tell in '30 or 40 Seconds' if an Entrepreneur Will Be Successful