'Shark Tank' Star Mark Cuban Delivered This Response To Girlfriends Who Gave Him an Ultimatum
Mark Cuban of 'Shark Tank' had to sometimes choose between a relationship and his business when he was building his empire.
Mark Cuban of the hit reality show Shark Tank has earned billions (with a "b") over the years thanks to his wise business choices and strong work ethic. Swimming in the Tank since 2012, the NBA team owner has helped aspiring entrepreneurs achieve their dreams.
When considering an investment in a company, Cuban expects that potential partner to eat, sleep, and breathe that business, just like he did when he was building his empire.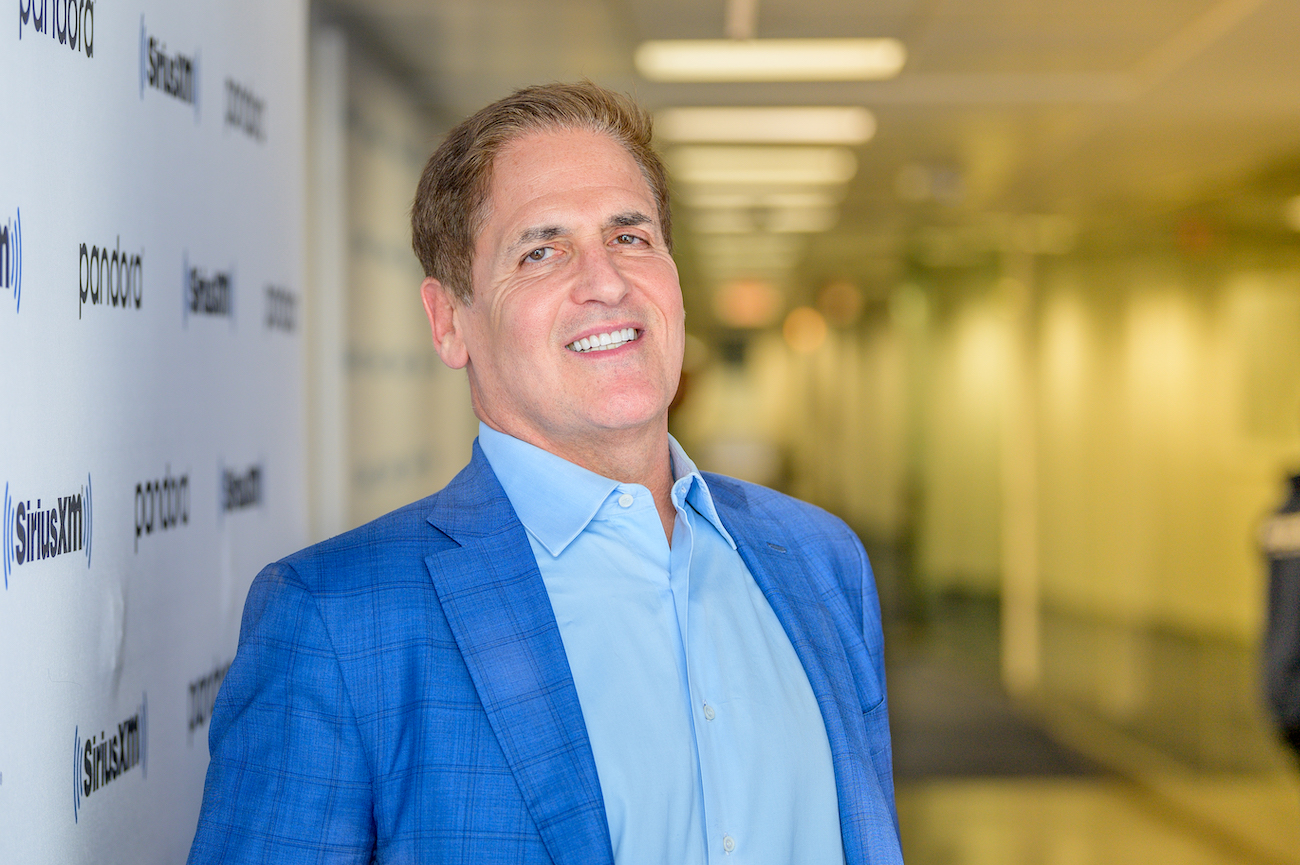 Mark Cuban's wife became accustomed to his work ethic
Despite his frenetic work schedule, Cuban decided to get domesticated and tied the knot with Tiffany Stewart in 2002 after five years of dating, according to Business Insider. The couple now have three kids.
Stewart had to adjust to Cuban's round-the-clock penchant for working, revealing that they endured many "scheduling problems" early in their relationship. She grew to accept Cuban's nonstop business drive.
In a 2000 The New York Times article written before Cuban and Stewart headed to the altar, the story revealed that Cuban couldn't "imagine pledging his life to anyone or anything. … marriage is unforeseeable." The tech guru commented, "It's such a serious commitment."
"I always know I'm not going to be No. 1," Stewart told NYT at the time. "He can't turn it off. He just can't!"
'Shark Tank' star goes 24/7
Cuban expects hard work from his staff and those with whom he forms partnerships. The Dallas Mavericks owner definitely practices what he preaches and has been grinding since he started his own business. It paid off, where he sold his first company, MicroSolutions, to CompuServe in 1990 for a whomping $6 million.
"I was relentless in learning new tech as it came out," Cuban told Entrepreneur in 2012. "If it had anything to do with the PC or networking industry I was on top of it. I bought manuals. I read every book and magazine. Then I would get involved with industry conferences and put myself out there."
The Shark Tank star considers laziness as a prime deterrent to success. Talking to YouTube channel Valuetainment in 2015, Cuban said the number one reason business owners fail is because of "lack of brains [and] lack of effort. They don't do the work," he said.
Mark Cuban's girlfriends probably didn't get the answer they wanted
When Cuban was building MicroSolutions, he often had to forego personal luxuries to focus on work.
"I started MicroSolutions in 1983 and I went seven years without a vacation," Cuban revealed, according to Making It. "It was just boom, boom, boom, boom, boom."
As for relationships, women who dated Cuban soon learned what his top priority was.
"I went through girlfriends (who threatened) — 'It is your business or me,'" the Shark Tank investor recalled. "And I was like — 'What is your name again?' It was just non-stop."
Clearly, Cuban was putting his company over companionship. Recently celebrating his 18th wedding anniversary, Cuban is still grinding yet has learned how to divide his time.
"You just bust your ass, bust your ass and it doesn't really matter how many times you fail," he said. "All you have got to do is be right one time and you are an overnight success. That is all people remember and they call you lucky. And there is nothing better."