'Shark Tank' Star Mark Cuban 'Lives On' These Cookies: 'I'm Obsessed'
Mark Cuban sometimes listens to pitches outside of 'Shark Tank' and invested in this cookie company after being sent a box from the business owner.
On Shark Tank, star cast member Mark Cuban is happy to test out food products from entrepreneurs, but the NBA team owner tries to watch his caloric intake. The billionaire panelist is also open to pitches outside the Tank and recalled receiving an enticing box of cookies from a business owner, where he not only invested in the bakery product but is now a constant consumer.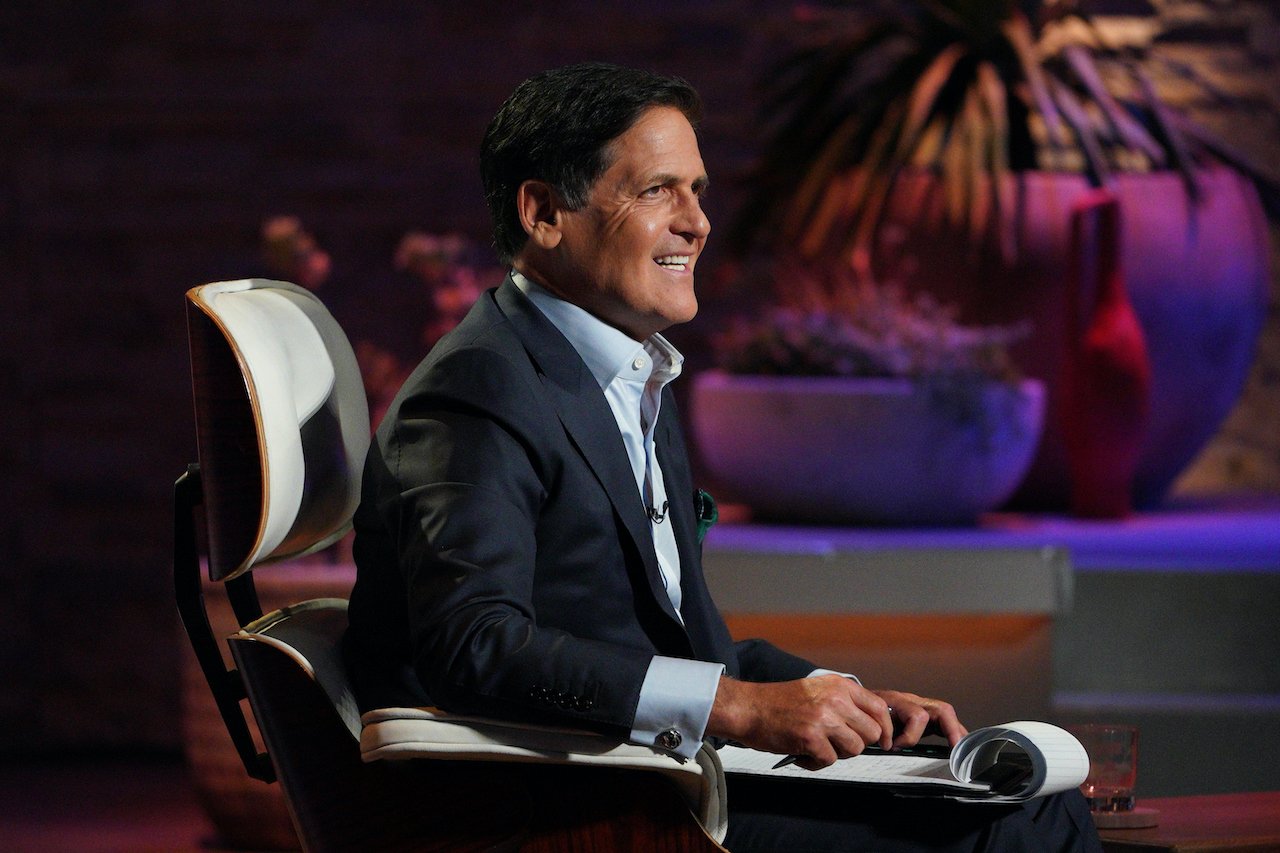 Mark Cuban has the same breakfast every day
Cuban makes an effort to stay in shape and eat healthy meals. Yet the tech guru openly admitted he enjoys indulging in meals and often contemplates when his next edible will be.
"I consider myself as someone who lives to eat," he told Taste with Jais in 2018. "Unfortunately, I find myself thinking more about when I can eat again, then [Sic] what I will be eating."
One meal he doesn't ponder is breakfast, where Cuban has a go-to that satisfies his hunger as well as his penchant for sweet treats.
"My breakfast is always the same," the tech guru remarked. "I have a decaf coffee or tea and a box of Alyssa's healthy cookies. I literally live on Alyssa's. It's my substance and sweet fix. A box has 360 calories, low net carbs, high fiber, and protein. There's no added sugar and it's gluten-free. They have a vegan option as well. … I like them so much I invested in the company."
'Shark Tank' star invested in Alyssa's Cookies
Cuban explained how baker Doug Saraci sent him a box of cookies in 2012. The Florida-based entrepreneur was hoping to win Cuban over with his healthy baked goods.
"The founder was basically living in his car selling his cookies," Cuban recalled to Men's Health in 2021. "He cold emailed me about them and sent me samples. The first thing I always do for any food product is look at the ingredients and the nutrition label. Alyssa's was low-cal, low-carb, high fiber, and zero added sugar. I opened the package, expecting it to taste awful. It was amazing."
The Shark Tank panelist was so impressed he decided to back Saraci financially with an investment. Alyssa's Cookies continues to bring in massive sales and keeps Cuban as a steady customer.
"Now we have chocolate, vegan, and more—they're crushing it," Cuban said. "$20 million in sales, $10 million in cash profit. One of the best businesses ever. It's just a matter of time before a smart food company grabs them."
Mark Cuban gave props to Alyssa's Cookies for weight loss
Cuban gave the cookies a shout-out in a previous interview and even credited the product for helping him lose weight.
"Since I started eating this cookie every morning for breakfast, I've lost 15 pounds," Cuban said, according to Men's Journal. "I'm obsessed… These things are high-fiber, low-carb, and they taste amazing. It's all I'll eat anymore."
Though the billionaire clearly keeps Alyssa's Cookies on hand at all times, Cuban did admit to another guilty pleasure.
"Whipped cream," Cuban noted. "I'll walk around squirting whipped cream in my mouth. Hey! It's low carb, haha."