Why 'Shark Tank' Star Mark Cuban Regrets Not Investing in This Product: 'It Bothers Me Every Time I See It'
Mark Cuban has few regrets in life but wishes he wouldn't have gone out on this 'Shark Tank' deal thanks to the product's current popularity.
Mark Cuban may be a billionaire basketball team owner, but his main claim to fame these days is from Shark Tank. A sought-after investor on the show, the business icon aims to partner with companies he can impact. Yet Cuban wishes he never uttered the words "I'm out" on this sports-related product from season 6.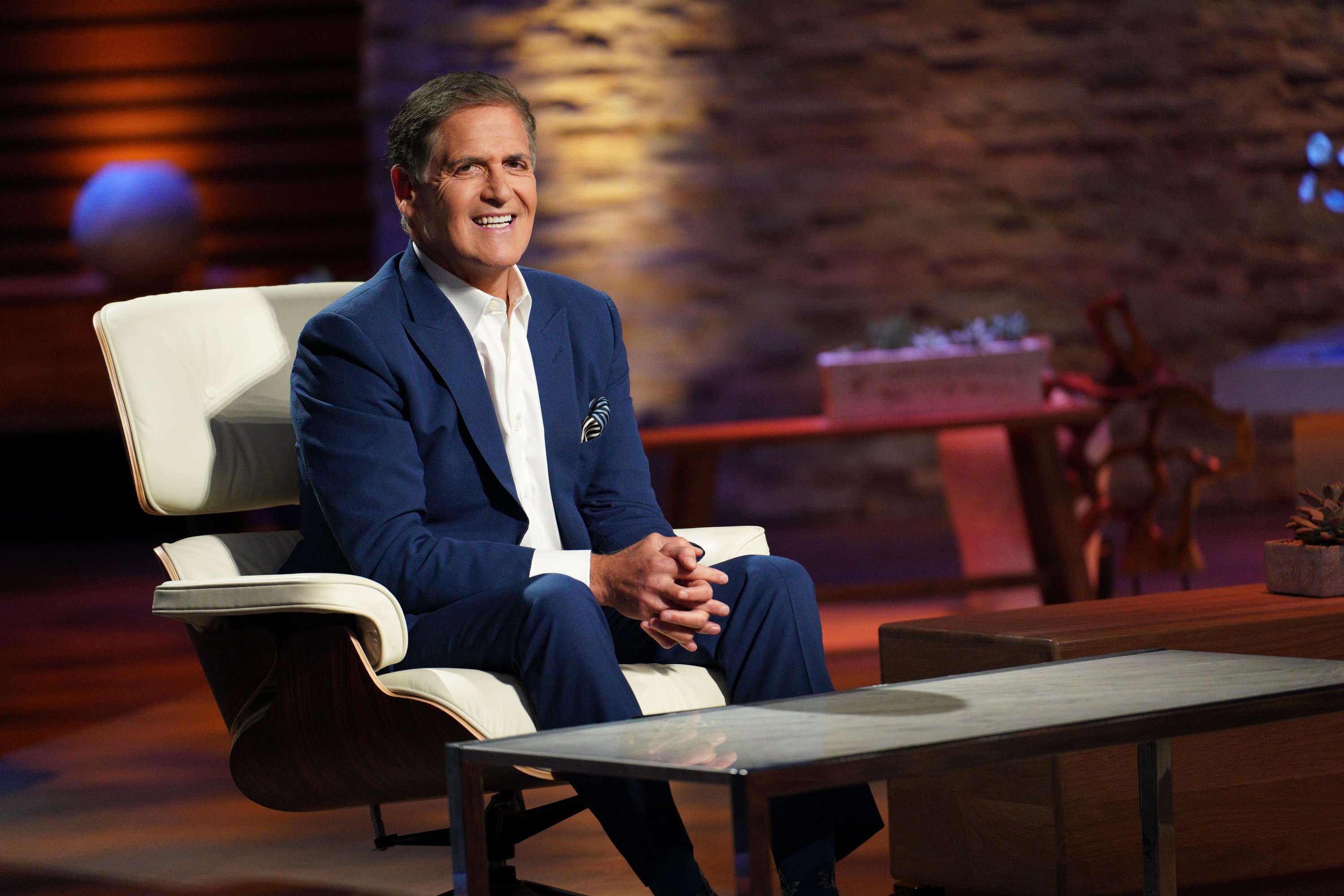 Spike Ball appeared in Season 6 of 'Shark Tank'
In season 6, Cuban had the opportunity to invest in Spikeball. The lawn/beach game was previously designed by a toymaker in the 1980s and revived by entrepreneur Chris Ruder and six of his friends. He pitched the company on Shark Tank in 2015, but Cuban decided to pass. Now he regrets going out.
"It bothers me every time I see it," Cuban told Kyle Brandt of Spike Ball. "They came on Shark tank and their big thing was they wanted to start leagues. I liked the product, but I did not want to have to be the commissioner of their Spike Ball league. So I'm like, nah."
Spike Ball ended up skyrocketing. Now Cuban sees the game whenever he's at an outdoor venue, recalling the missed opportunity.
"So now, every beach you go to, any time you're at a park, there's always three people with Spike Balls," he remarked. "I'm just like 'oh my [**] God, just here to remind me every time."
Daymond John's partnership with Spike Ball hit the skids
Ruder was hoping for Cuban to invest along with the guest Shark on that particular episode, but wasn't too disappointed after landing a lucrative deal with Daymond John.
"The dream team would have been Mark Cuban and guest shark Nick Woodman, the founder and CEO of [action camera maker] GoPro," Ruder told Forbes in 2017. "But we got a $500,000 deal with Daymond John for 20% of the company. He'd built FUBU into a major brand and I hoped I was getting his brain power."
Due to differing opinions on the direction for Spike Ball, the deal with John fell apart. Ruder and his associates decided to break ties and follow their own business plan.
"It never closed," Ruder revealed. "Daymond had friends at Marvel Comics and they wanted to make a Spiderman Spikeball set. We consider Spikeball a sport. If we made a Spiderman-branded set, my fear was that people would think it was a toy. That cheapened the product for me. He knows a lot about licensing but that wasn't in the playbook for us. I didn't want to do a deal just for the sake of doing a deal. We didn't need the money. There were no hard feelings. But our deal was dead before the show aired in May 2015."
The 'Shark Tank' effect brought steady profits
Though the deal with John was never inked, Shark Tank proved to rake in plenty of profits for Spike Ball. Many contestants on the show have raved of the Shark Tank effect, where the television exposure and high viewership gives businesses a major boost. Spike Ball greatly benefitted from their time on the now-famous carpet.
"Seven million people watched that Friday and the show continues to re-air," the Spike Ball co-founder shared. "It's the gift that keeps on giving. But after you shoot, for months you don't know if your segment will air. Still we had to prepare. Almost all of our money went into carrying way more inventory for eight months than we actually needed. It was worth the risk."
Spike Ball continues to prosper with millions in sales thanks to e-commerce and residence on the shelves of retailers like Target and Dick's Sporting Goods. While Cuban may be regretting his decision, Ruder is pleased with his own.
 "Every day when I wake up, I get to decide what I'm going to do," he told Forbes. "It's something most people want and very few people have. … I'm happy I made the decision I did."