'Shark Tank' Star Mark Cuban Says This Is the Biggest Misconception About Being a Billionaire
Mark Cuban is the only panelist on Shark Tank who falls under the category of "billionaire". The NBA team owner started his career journey selling garbage bags door-to-door at just 12 years old, working his way up to now traveling in his own airplane. While many may have their own ideas about the life of a billionaire, Cuban revealed that there is one aspect that people get wrong.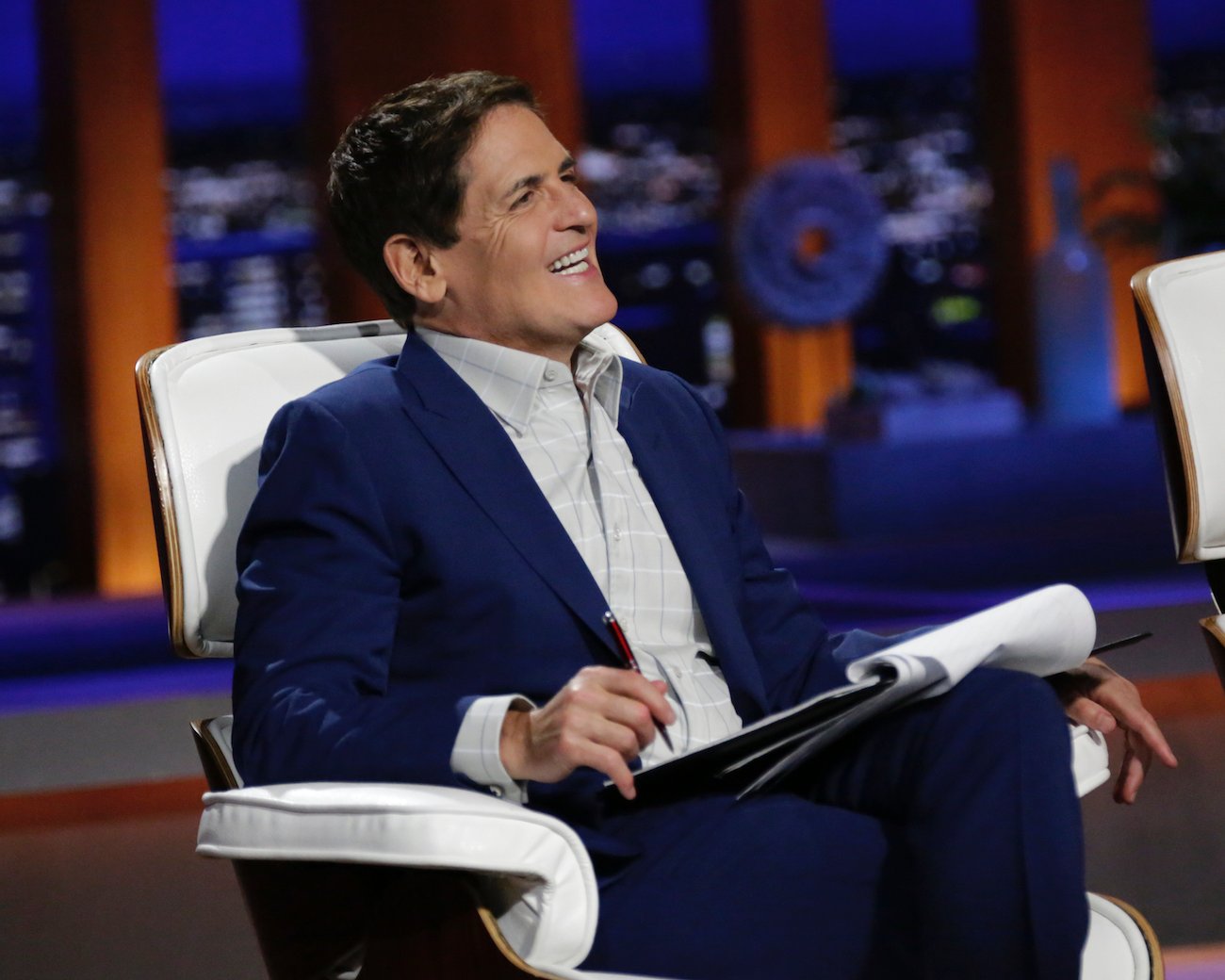 When did Mark Cuban become a billionaire?
In 1999, Cuban had already achieved millionaire status as a tech guru. He hit the billionaire range after selling his company Broadcast.com to Yahoo for $5.7 billion in stock. When asked last year to name something he gets misjudged on when it comes to his wealth, Cuban was able describe something from his own experience.
"I think the biggest misconception is that having that much money has to change you and in a big way," the Shark Tank star told HoopsHype in March 2020. "Like with anybody else, having more money than you did when you were broke changes you some, but it doesn't have to change you a lot."
Cuban noted that he has kept the same circle of pals since his days of struggling to make ends meet.
"Even when I was dead-ass broke and sleeping on the floor, I was hanging out with my friends and just doing whatever," he revealed. "Well, those guys are still my same friends now. We're older now, but we still do some of the same stupid sh*t that we used to do back then – just like anyone when they get together with their friends."
Mark Cuban says he's been 'blessed' with 'true friends'
Cuban earned his first flush of wealth in 1990 after selling MicroSolutions for $6 million. Those closest to him weren't sure what to expect of his new status as millionaire.
"The hardest part, really, is just dealing with friends when it first happens," the Dallas Mavericks owner explained. "They're the ones who aren't quite sure if you're going to be the same person, or how you're going to act."
The Shark Tank investor commented on how his relationships took some time to adapt to his new financial bracket.
"They're wondering, 'Are you always going to pick up the check, or only sometimes going to pick up the check?' " Cuban remarked. "It's a little bit of an adjustment period, but your true friends stay your true friends and I've been blessed in that way."
What is Mark Cuban's net worth?
Cuban recalled the feeling of when he first earned the billionaire moniker, and how he still marvels at his good fortune.
"It was surreal, just like it is now," he said. "You realize that you have more money than you could ever possibly dream of and it's something that doesn't seem real. Even today – every day – when it hits me, I'm just like, 'Oh my God. How the hell did this happen? How is this possible?!' "
Now with a reported net worth of $4.5 billion, Cuban maintains a balanced perspective and aims to keep his children grounded.
"I'm self-aware enough – or at least I think I am – that I know part of this was from hard work, but a big chunk of it was luck," the Shark Tank star commented. "I just try to appreciate it and not take it for granted and not let it spoil me or my kids."